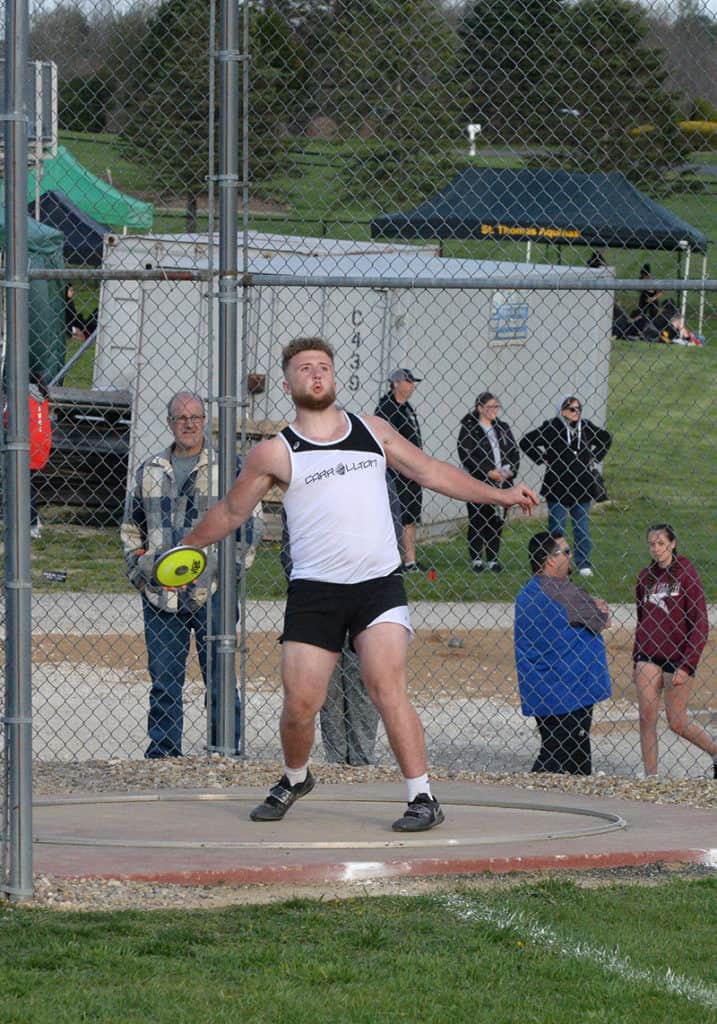 By Carol McIntire
Editor
Longtime Carrollton track coach Larry Cogan was center stage Friday for the invitational track meet that carries his name.
Cogan, who coached and taught at Carrollton schools for over three decades was clad in his "official event starter" uniform Friday night at Community Field for the seventh annual event.
In his true spirit of always putting athletes first, Cogan's main concern as the running events began was to make sure the athletes could hear the new electronic starting gun.
Cogan fired the gun for the first time to start the girls 4×800 relay, only to quickly stop the race and explain to the athletes the new gun fired differently than the manual gun he's fired for many years.
"Can everyone hear that ok?" he asked that athletes calling out the names of each school in the starting blocks. "If you can't, I'll get get my old gun."
Once he was certain everyone was ok with the new mechanism, the gun was fired and the event began.
Along with team awards, four athletes were awarded plaques in honor of Carrollton High School's four state track and field champions: Maddie Dunlap and Cole Lovett, Division II state champions in the 1,600M in 2017, Alivia Bentley, 2018 Division I state champion in the shot put and Jacob Baker, 2021 seated shot put state champion.
Minerva junior Hera Hoffee received the Maddie Dunlap 1600 Race/Distance Star Award. Hoffee won the 1600 in 5:15 and helped her team's 4×400 relay team earn third place with a new personal record time.
Jackson Triplett of Tuscarawas Central Catholic won the Lovett award for winning the 1,600 in a time of 4:23.87, which places him in the top 50 runners in the state.
Carrollton's Logan Beaver earned the Baker throwing award for winning the discus with a throw of 130-feet, 9-inches.
Canton South thrower Raine Rueschma won the Bentley thrower award. She won the shot put with a throw of 33-7.5 and placed third in the discus with a distance of 96-8.
Team results
East Canton won the boys division of the 13-team field with 149 points. Fairless placed second with 106.5 points followed by Carrollton (62), Canton Central Catholic (54), Sandy Valley (42), Southern Local (38), Edison (35), Malvern (33.5), Minerva (31), Canton South (20), St. Thomas Aquinas (17), John Glenn (14) and Lisbon (6).
Sandy Valley topped the field of 13 teams in the girls division with 94.5 points, followed by Canton South (84), Minerva (83), Fairless (79), Carrollton (63.5), Tuscarawas Central Catholic (34), Malvern (33), St. Thomas Aquinas (32), East Canton (22), John Glenn (20), Edison (17), Canton South (14) and Southern Local (9).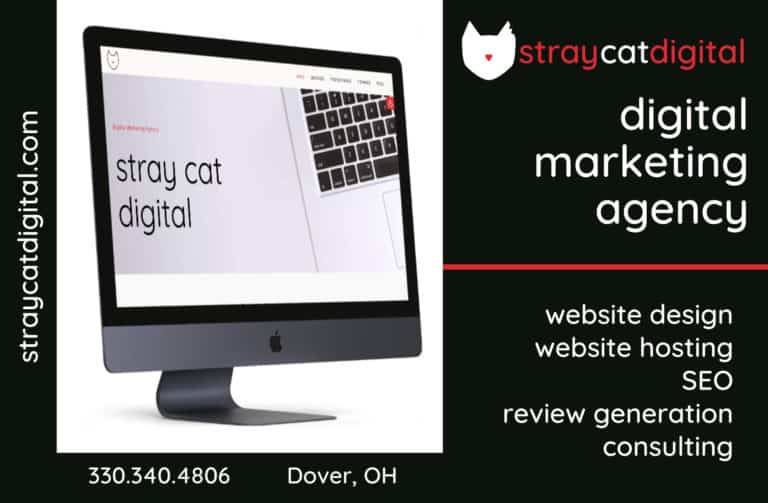 Sign up for our Newsletter
Interested in a monthl roundup of stories? Enter your email to be added to our mailing list.