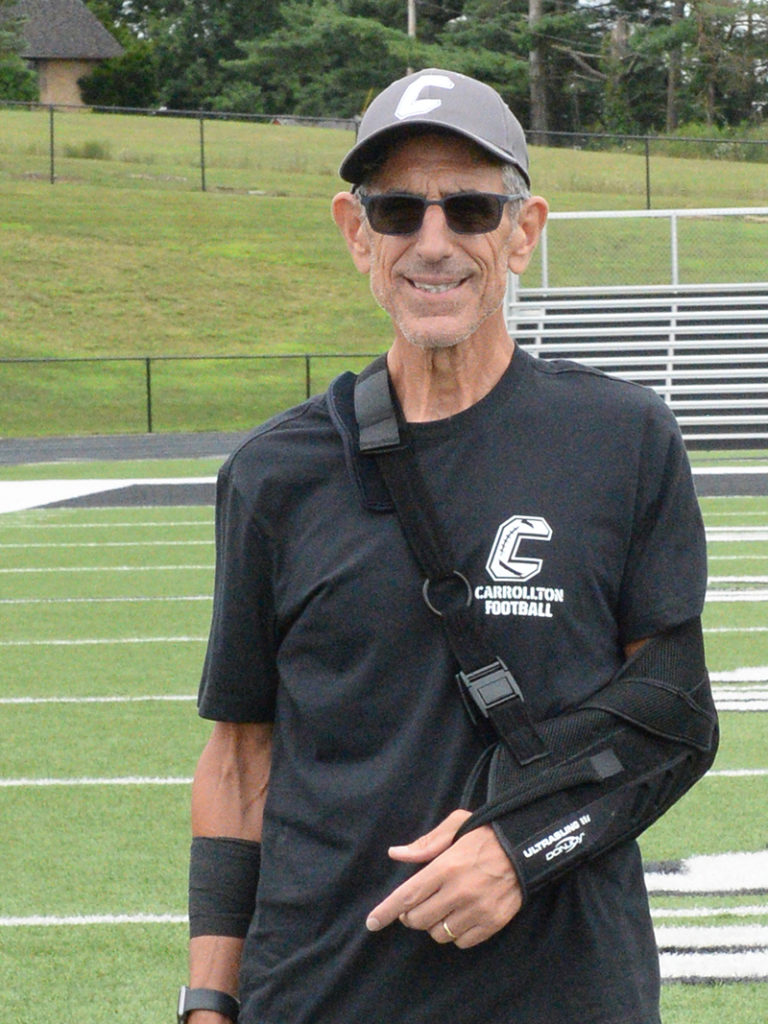 Win league; win season; make playoffs
Fifteen players were lost to graduation from a Carrollton football team that posted an 8-4 regular season record and garnered second place in the Eastern Buckeye Conference (EBC) with a 5-1 mark. The Warriors won their first Ohio High School Athletic Association (OHSAA) playoff game over Cambridge before falling to St. Clairsville in the second round.
The graduating class included quarterback Austin Colletti, who threw for 1,196 yards and completed 77 of 149 passes (51.7 percent). Colletti was also the second leading rusher on the team with 386 yards in 89 carries and accounted for 14 touchdowns.
Carrollton Coach Jim Tsilimos, a seasoned veteran with a total of 47 years of coaching experience, is replacing Colletti with senior Cadyn Smith. Smith last played football as a sophomore on the junior varsity squad.
"He's much bigger and stronger than he was two years ago," Tsilimos said.
The Warriors will rely heavily on their leading scorer from last year, senior Chase Oehlstrom.
The all-purpose back carried the ball for 2,231 yards on 357 carries for an average of 6.2 yards per carry and 185.9 yards per game. He scored 21 touchdowns. He was also the team's leading receiver with 16 receptions for 268 yards and three touchdowns.
Defensively, the Warriors lost their leading tacklers, Domanick Speelman (49.5 tackles), Brandon Gooding (47 tackles), Zach Martin (45.5 tackles), Brandon Carman (40 tackles), Colletti (36 tackles) and Hunter Henry (33 tackles).
The Warriors return their top punt returner, senior Nathan Baker, who returned 19 punts for 345 yards and the leading punter, senior Lawson Irwin, who punted 12 times with a 31.7 yard average per punt.
Offensively the Warriors return two top receivers, senior Brock Smith, the team's second leading receiver, who caught nine passes for 160 yards and three touchdowns and senior Ethan Benner, who caught 10 passes for 152 yards and one touchdown.
Other lettermen, grade and position include: junior Gunnar Burgett, TE/OSLB; senior Zach Perorazio, QB/DB; junior Josh Carman, WR/DB; junior Owen Spilker, FB/ISLB; Isiah McConnell, P/LS; junior Ty Pridemore, OL/DL; senior Ben Zinda, OL/DL/LB; senior Ben Steiner, C/DL; senior Collyn Grove, OL/DL; Chance Riggenbach, OL/DL; Braxton Swearingen, WR/OSLB; and Quentin Rosenberger, WR/K/P.
"We hope to build upon last season," the fourth-year coach noted. "The Warriors have the potential but potential has never won many football games. The staff believes if the 2022 players place the team first as last year's group, it will be a successful year."
The coach said the team goals are simple: 1.) Win the EBC; 2) Winning season; 3.) Playoffs.
"This year's schedule is very challenging and sees three newcomers: Akron Manchester, Philo and Garaway, a state power. We must also develop Friday night back-ups, "he noted.
As for the league, Tsilimos sees defending champion West Branch as the team to beat.
"They will be the champion until someone beats them," he noted. He also sees Salem and Alliance, both of which, he says, have Division I quarterbacks, as teams to beat.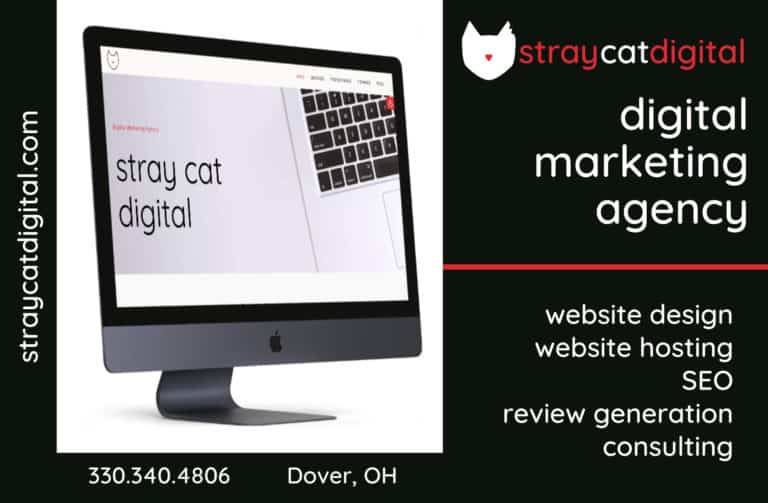 Sign up for our Newsletter
Interested in a monthl roundup of stories? Enter your email to be added to our mailing list.