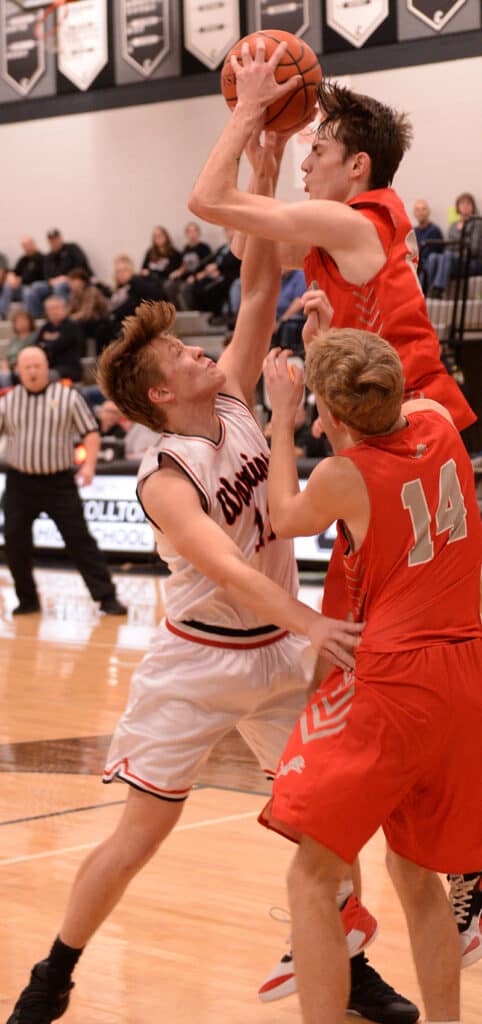 By Carol McIntire
Editor
Carrollton Coach Mike Aukerman's boys basketball team won its ninth straight game in dominating fashion last week, downing rival Minerva 68-41 in the CHS gym.
With the win, Carrollton improved to 11-2 and 4-1 in the Eastern Buckeye Conference (EBC).
"We knew they had some close games recently and were capable of playing with anybody in spite of their inexperience," Aukerman said following the win. "We knew we had the experience factor, and I challenged our leaders to come out with the mindset that we were in control of the tempo and were going to control the intensity on the floor. The constant pressure and need to push the pace offensively really helped us along with Lincoln (Mallarnee) and his 3-point shooting."
The hosts led 19-3 after the first period. Micah Barkan set the tone with the first two points of the game. Mallarnee hit the first of seven 3-point shots just seconds later and Jaxon Rinkes put four points on the board and dished out an assist to Barkan to put Carrollton up 13-3 less than four minutes into the game.
Relentless defensive pressure and an up-tempo offense, led by Mallarnee's 11 second quarter points, gave Carrollton a 36-12 lead at intermission.
The junior ended the game with 23 points, including a perfect seven-for-seven from 3-point range and was one shot shy of the school record of eight 3-pointers in a game.
One of Aukerman's goals was to hold Minerva sharp-shooter Garrett Gonzalez in check.
"Cadyn (Smith) did an excellent job," he said. "He's been averaging 21 points a game. I figured he'd get his points, but we wanted to make him work them."
The Carrollton defense held Gonzalez to just three points in the first quarter. The 6-5 junior pumped in 10 points in the third period and ended the game with 17.
"It was a full team effort," Aukerman noted. "Brock did a great job of rebounding and our bench guys came in -Ethan came in and hit a 3 pointer – and really helped us. It was a great home win, a rivalry win. Obviously we have to go there a little later in the season, but it is big for our seniors to have this kind of performance."
Barkan and Rinkes each contributed 12 points to the win, Cadyn Smith 8 (one 3-pointer), Brock Smith 6, Benner 5 and Massimo Petrangeli and Luke Allison 2 apiece.
Rinkes' 10 steals tied a school record shared by Drue Moore (2018), Johnny Lowdermilk, (2009) and Matt Spears (2006).
Mallarnee's 3-point performance was one shy of the school record.
Brandon Davis contributed 9 for Minerva and Rowen Hoffee chipped in 7. Davis, Peyton Rich, Owen Shick and Gonzalez all scored from 3-point range.
Carrollton held a dominate edge in rebounding, 28-14, led by Barkan and Mallarnee with 8 apiece.
The teams were whistled for 28 fouls – 16 on the Lions and 12 on the Warriors.
Minerva fell to 5-7 overall and 1-4 in EBC action.
The Warriors are now ranked in the top 25 Divsion II teams in the state, holding down the No. 22 spot.
Allliance sits No. 17.
Minerva v West Branch
The Lions suffered their second league loss of the week Jan. 13 to West Branch 52-41.
The Lions started slow, trailing 7-14 after one quarter and 24-11 at intermission. The Lions outscored the Warriors 18-13 in the third period to cut the deficit to 37-29 after three periods.
Gonzalez was one of two Lions to reach double figures with 18 points. Teammate Brandon Davis added 11. Gonzalez (3), Davis (2) and Shick (1) scored from 3-point range.
Junior varsity: West Branch won 55-47.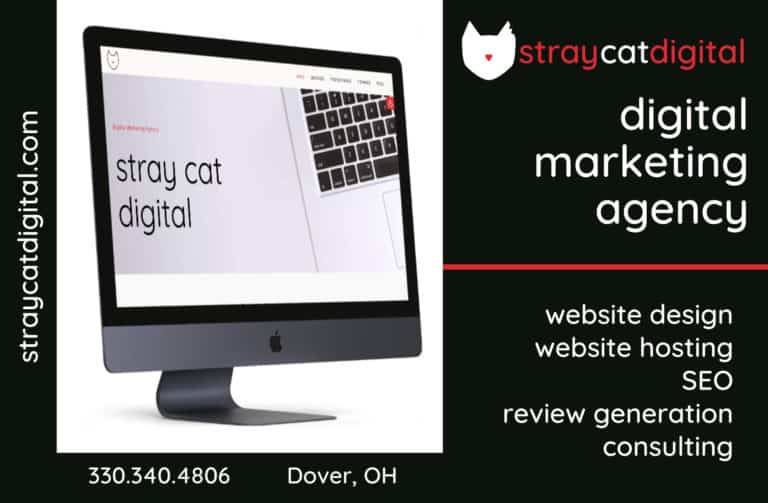 Sign up for our Newsletter
Interested in a monthl roundup of stories? Enter your email to be added to our mailing list.