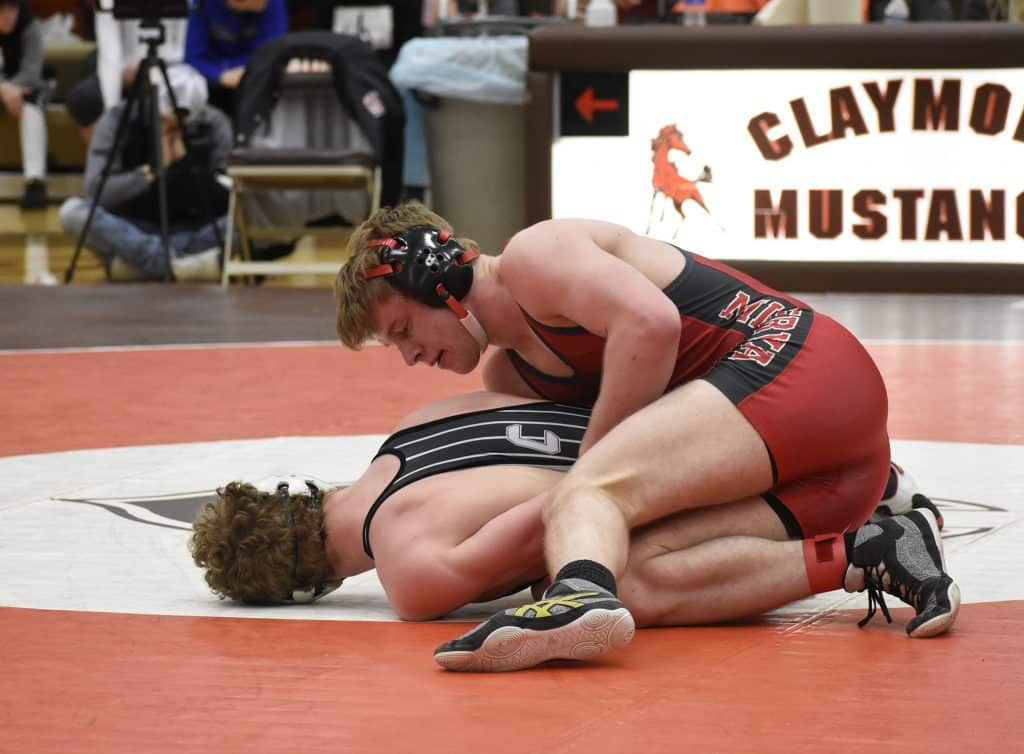 The Minerva Lions won the Division II wrestling sectional Feb. 29 and qualified eight wrestlers to district competition this weekend.
Wrestlers earning championships include Andy Strader (106 lbs.), Jacob Norris (120 lbs.), Ethan Mueller (152 lbs.) and Jarrett Burress (285 lbs.)
Other placers advancing include Trevor Slider (170 lbs.) and Logan Williams, second; Luke Chaddock (132 lbs.) and Khail Louive (160 lbs.), third; Nicholas Chaddock (145 lbs.) and Garrett Hilliard (182 lbs.), fifth.
Strader defeated Ben White of New Philadelphia by major decision 9-0 and Hunter Albright of Indian Valley 6-2. He faced Tate Fawcett of Claymont in the championship round, winning by major decision (12-0).
Norris pinned Seth Riley of Claymont in 33 seconds and Eric Reed of Cambridge in 2:24. In the championship round, he defeated Trevor Myers of Indian Valley by tech fall, 16-1.
Mueller, a senior, pinned Jaden McConiha of Zanesville in 1:21 and defeated Sam Rhodes of Claymont by tech fall (17-2). Mueller went head-to-head with Evan Lewis of Carrollton in the title match, winning 10-3.
Burress pinned Evan Merryman of Indian Creek in 52 seconds in his first round followed by a pin of Will Aubiel of Claymont in 2:41. In the championship round, he defeated Owen Quillin of Indian Valley 10-6.
Slider faced Carter White of Claymont, pinning him in 1:36 and Thayne Stocker of Indian Valley in 2:23. In the championship round, he faced Carrollton's Alex Carrothers who defeated him 2-1 in overtime.
Williams pinned Jaden Barken of Carrollton in 49 seconds. He won by default over Logan Ortt of New Philadelphia and faced Elijah Llewellyn of Indian Creek in the championship round, falling by pin.
Luke Chaddock, a senior, pinned Gavin Hostetler of Indian Valley in 5:35 before falling to Howard Williams of East Liverpool by tech fall. In the consolation round he faced Carrollton's Robbie Hoopes, defeating him 5-1. Wrestling for third, Chaddock faced CJ Spencer of Indian Creek, winning 8-6 in sudden victory.
Louive pinned Seth Ferguson of Claymont in 1:03 before being defeated by Colby Moore of Carrollton 4-0. In the consolation round, Louive pinned Mobley of River View in 27 seconds. In the final round for third place, Louive faced Ferguson again, defeating him by major decision 14-2.
Nicholas Chaddock fell to Joe Langdon of Claymont 6-1. Moving to the consolation round, after a bye, he pinned Alex Perez of New Philadelphia in 27 seconds. Chaddock fell to Adrien Harmon of Dover to wrestle for fifth place. Facing Kaleb Bailey of East Liverpool, Chaddock won 12-7.
Hilliard fell to Mercutio Williams of New Philadelphia in his first round. He had a bye his first consolation round, then pinned Blake Hahn of Claymont in 49 seconds. He fell to Justin Bartlett of Cambridge by pin. Hilliard then pinned Tyson Lurie of Dover in 2:44.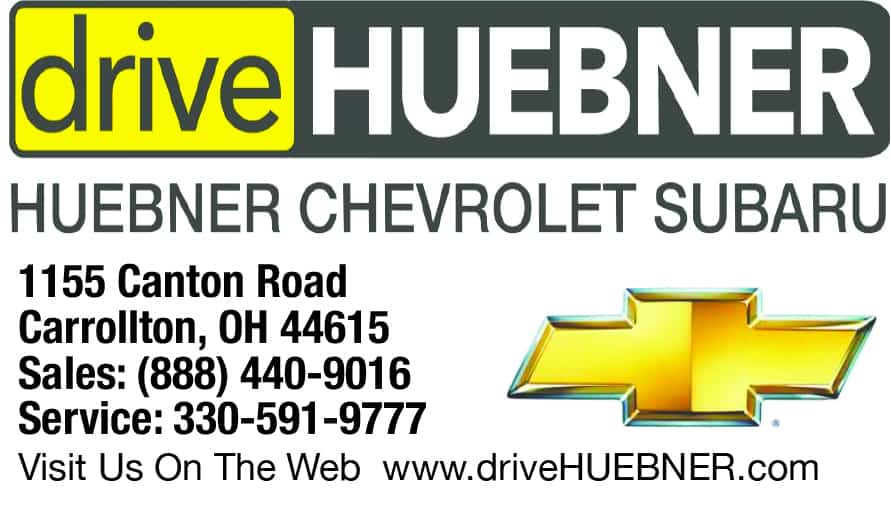 Sign up for our Newsletter
Interested in a monthl roundup of stories? Enter your email to be added to our mailing list.