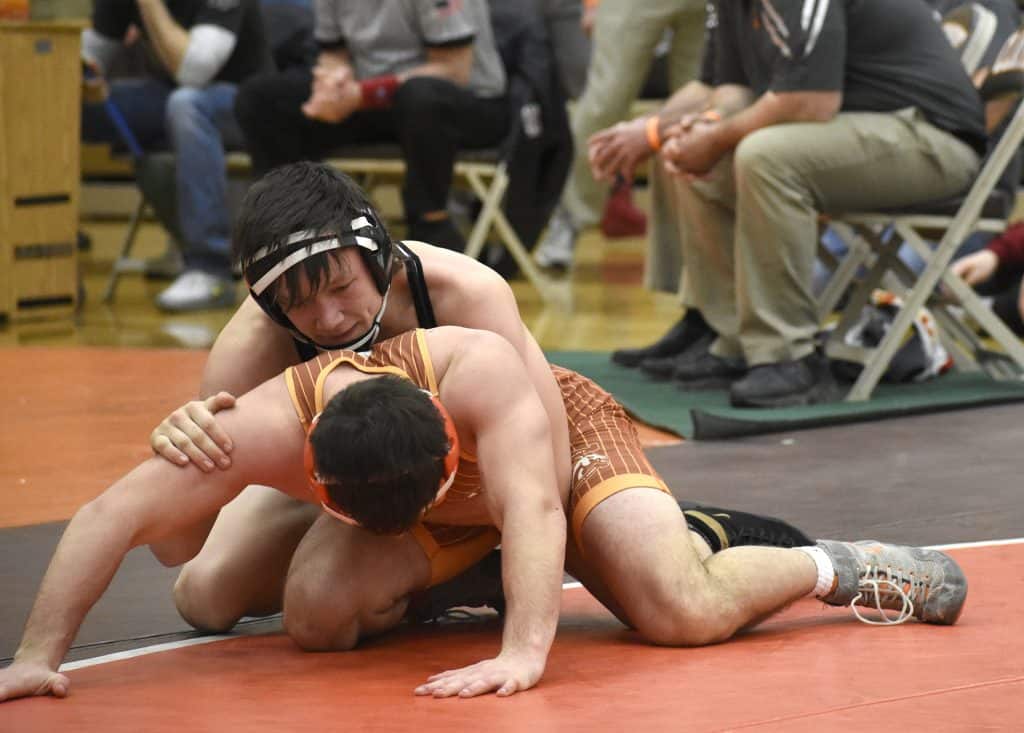 Eight Carrollton wrestlers earned the opportunity to compete in district competition March 6 and 7 at Claymont High School after placing in the top four at sectional competition Feb. 29, also at Claymont.
The team placed second with 194 points, behind Minerva with 200 points.
The top four placers in each weight class advance to the district meet.
Three Warriors earned championships: junior Brandon Brown (126 lbs.) and seniors, Nathan Blake (145 lbs.) and Alex Carrothers (170 lbs.).
Other placers included Domanick Speelman (138 lbs.), Evan Lewis (152 lbs.) and Colby Moore (160 lbs.), second; Gavin Rininger (113 lbs.), third; and Brody Wade (106 lbs.); fourth; and Robbie Hoopes (132 lbs.), Nick Jones (220 lbs.) and JT Richardson (285 lbs.), fifth. Hoopes, Jones and Richardson are alternates.
Hoopes, Speelman and Jones had an opponent in the opening round. The other wrestlers began competition in the second round.
Brown won by major decision (19-5) over Pedro Garcia of Dover before pinning Grant Stewart of Claymont in 1:52 in the semi-finals. In the championship round, he won a major decision (14-3) over Austin Philabaum of River View.
Blake faced Josh Midkiff of Indian Valley, pinning him in 3:16. He defeated Adrien Harmon of Dover 11-4 before heading to the championship round. Blake defeated Joe Langdon of Claymont 7-2 for the championship.
Carrothers scored a 13 second pin over Noah Anderson of River View and defeated David Moore of Cambridge by major decision 9-1 to earn a spot in the championship round. Facing Trevor Slider of Minerva, Carrothers won 2-1 in the third overtime.
Speelman, who had an opening round match, pinned Daxx Peters of Claymont in 1:59. He followed that by pinning Troy Thompson of Dover in 1:07. In the semi-finals, he faced Eric Williams of East Liverpool, winning 3-1. In the championship round, Speelman fell by pin to Dominic Paterra of Indian Creek.
Lewis pinned Brayden Parsons of Indian Valley in 1:31 and Reese Spencer of Indian Creek in 5:55.
In the championship round, he faced Ethan Mueller of Minerva, falling 10-3.
Moore pinned his first opponent, Cameron Franke of Indian Creek in 51 seconds. He defeated Khail Louive of Minerva 4-0 to head to the championship round. In a close 8-7 match, Moore fell to Brandon Kiser of Dover.
Rininger faced JD Baker of Cambridge in his first competition and pinned him in 47 seconds. He fell to Tyler Beckley (winner of the bracket) by pin. In the consolation semi-finals he went up against Tucker Mounts of River View winning 5-2. In the finals for third place, Rininger defeated Jack Osborn of Dover 5-4.
Wade fell 4-3 to Hunter Albright of Indian Valley in his first match. In the consolation round, he won a major decision 9-1 over Ben White of New Philadelphia and defeated Jeremy Gano of River View 9-7. Wrestling for third place, Wade again faced Albright and fell 6-3.
Wrestling for fifth place, Hoopes pinned Drake Gamertsfelder of New Philadelphia in 1:58.
Jones who spent the most time on the mat, fell in the opening round to Tyler Smarrella of Indian Creek 5-4. Wrestling for fifth place, Jones won by major decision (8-0) over Austin Cochrun of Dover.
Richardson defeated Joey Hunley of River View 7-0 for fifth place.
"We couldn't be more-proud of our team with how they wrestled. Our team went into this tournament trying to place as high as possible and win their 7th straight Sectional title. We missed winning it by 8 points but came away with 11 placers and 8 of those moving on to districts," Head Coach Ken Pasiuk stated. "Eight of our wrestlers have their hopes still alive to advance to the state tournament. Brandon Brown, Nathan Blake and Alex Carrothers came away as sectional champs. This is quite an accomplishment with the tough competition we faced at our sectionals."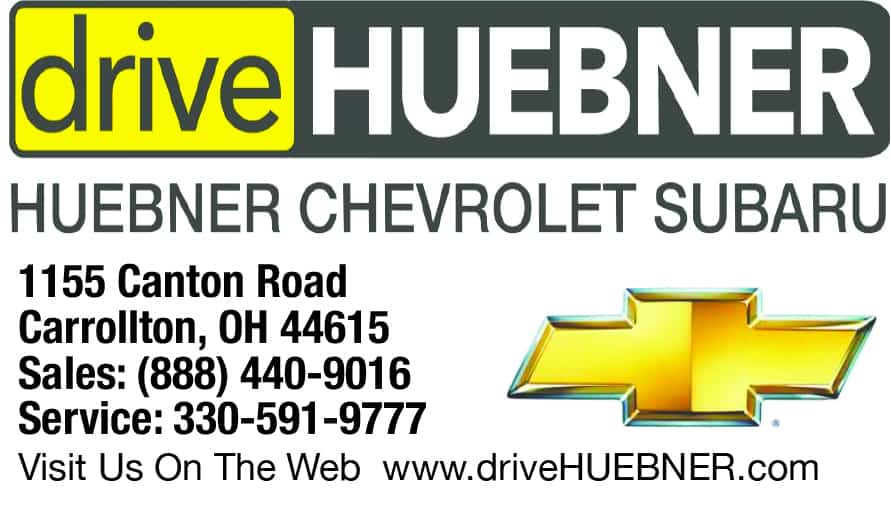 Sign up for our Newsletter
Interested in a monthl roundup of stories? Enter your email to be added to our mailing list.