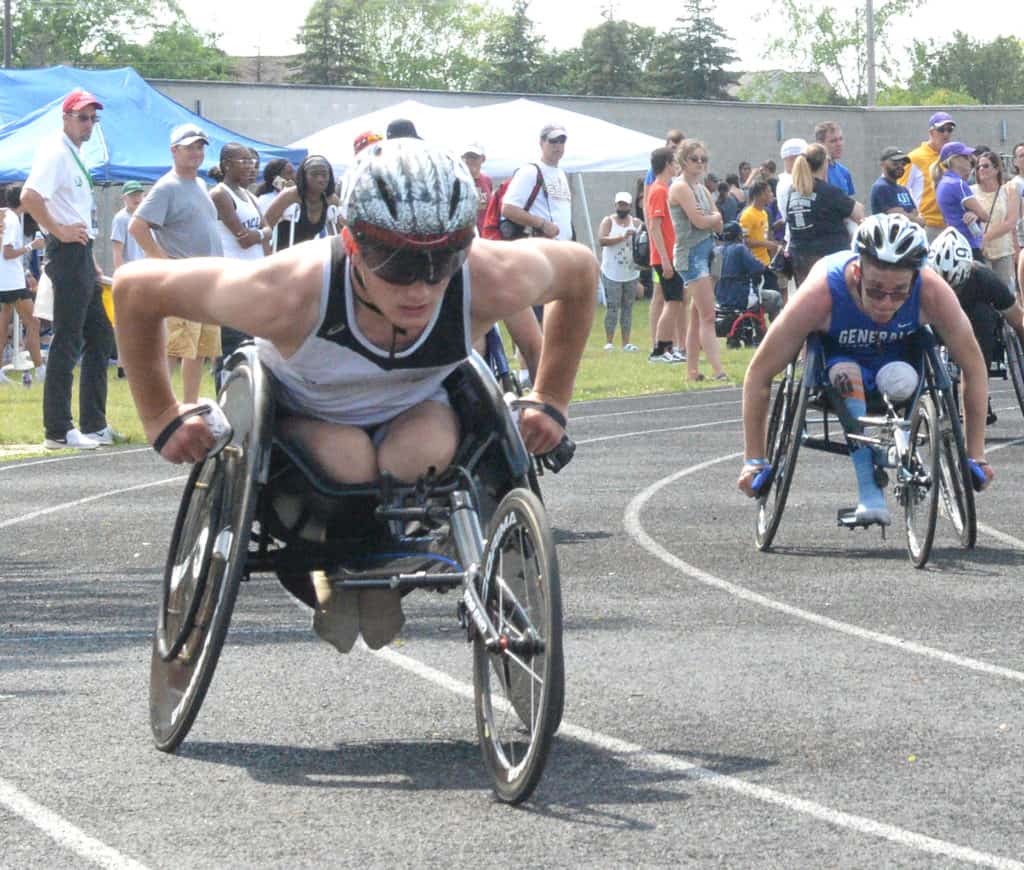 Adds two runner-up, one third place award in seated track events
By Carol McIntire
Editor
Jacob Baker capped off his high school track and field career with a state championship and four All-Ohio certificates at Hilliard Darby High School Friday, June 4.
The 2021 graduate won the seated shot put with a throw of 19-feet, 4.5 inches, one inch better than Jaydon Jenkins of Elmwood High School.
For Baker, the win was special because he entered the competition seeded fourth.
"It was an unexpected surprise," Baker said Saturday as he waited to compete in three seated events.
"I was not expecting to win," he said. "Maybe fourth, third or second, but not first. "I sat to the side a little bit and thought to myself, this is my senior year; I'm going to give it all I've got. I guess that is what gave me the extra distance."
In spite of setting a new personal best record with the throw, Baker had to sit through throws from three other competitors to find out if his effort was good enough for a state title.
"It was one of the worst feelings I've ever had. It was so much anxiety. It was not fun and I wouldn't want to do it again," Baker said shaking his head.
He won state runner-up titles in 2019 in the seated 400 and 800, of which he is very proud, but the smile on his face when he sat on top of the podium to receive his medal told his story.
"It felt really nice to be the one on top after the work you put in for, well, it's been two years now. It's nice to see it pay off."
Coach Mike Aukerman had words of praise for Baker, who added the shot put to his list of events this year. "We've been tweaking some things with trying some things. Coach Piergillini an Coach Platt have been helping him out with some technique issues and trying to make sure he was getting the best forward thrust out of his chair because we've never dealt with a throwing chair before. Jacob kind of put something together recently and it worked. He went from 17'7" to 19'4" and ended up winning the thing."
Aukerman, who was coaching state participants Friday at the Division II championships at Pickerington North Friday when Baker won the shot put, related the conversation between coach and athlete.
"He told me he was super anxious watching the following three throwers throw and he couldn't even watch the last one because it looked like they were all around where he was throwing."
The coach said Baker is as dedicated as they come, when it comes to being an athlete. He has to put a little more effort into practice with putting his chair together and he's limited as to where he can practice so he kind of does his own thing at times. He can't go on the dirt and trails so it's kind of a mental grind being on he track all the time, but once again, he never shows that. He always has a smile on his face and is always working hard."
Aukerman offered words of praise for Baker.
"After finishing as state runner-up two years ago in a couple events, I think he came back with a purpose and the motivation to be on the very top of the podium. Good things happen to people who work hard and Jacob is a hard worker," Aukerman stated.
Baker followed up his championship Friday with two state runners-up titles in the 100 and 200M seated events and a third place in the 800, earning All-Ohio honors in each event.
He missed winning a second state title Saturday in the 100 by .005 seconds.
He came out of the block quickly and led most of the way down the track, but the quick closing speed of Aiden Green of Anthony Wayne edged him ever so slightly over the finish line ahead of the Carrollton athlete with a time of 18.073. Baker's time was 18.078.
Baker was edged by Jaydon Jenkins of Elmwood in the 400 by just over a half second. Jenkins clocked a time of 58.31 and Baker 58.85.
Baker made a gallant run on Green down the final stretch for second place in the 800 and pulled almost even with only a few yards to the finish line, but Green pulled ahead to snag the second place slot.
Jenkins clocked a winning time of 1:03.40, followed by Green in 2:05.29 and Baker in 2:06.93.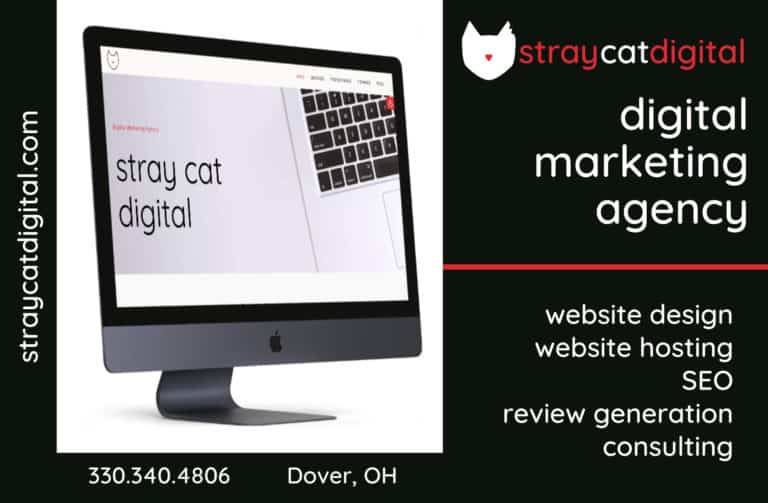 Ad goes here.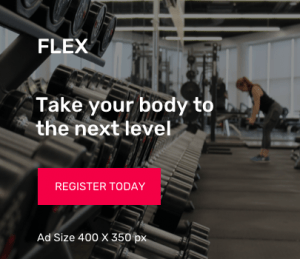 Sign up for our Newsletter
Interested in a monthl roundup of stories? Enter your email to be added to our mailing list.