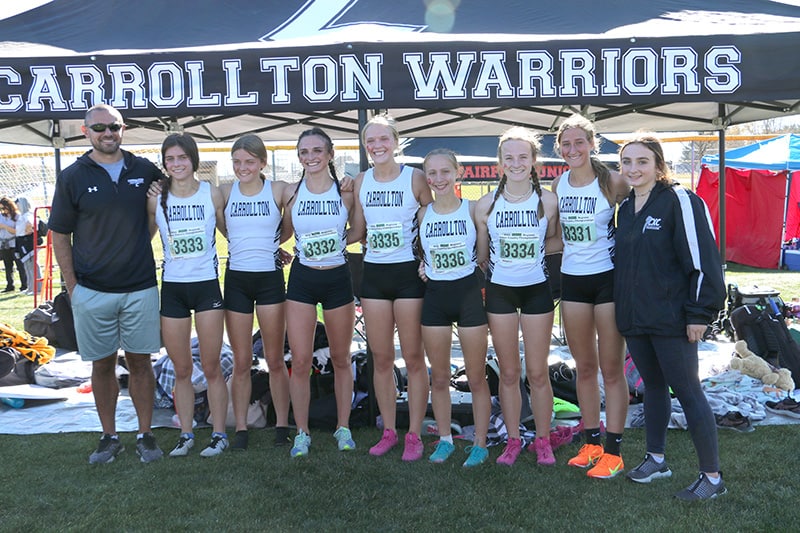 Minerva and Carrollton girls cross country teams finished first and third in the Division II regional meet at Pickerington Oct. 29, punching tickets for the state meet this Saturday at Fortress Obetz.
The ladies will be joined by the Minerva boys team, which placed sixth in the Division II boys race.
Minerva tallied 68 points and Carrollton 166 in the girls race and the Lion boys tallied 197 points. Fairfield Union won the boys race with 112 points.
In Division III, the Sandy Valley girls team advanced to the state meet with 143 points and a fourth place finish.
Minerva senior Hera Hoffee led the contingent of area girls with a third-place finish in a field of 163 runners with a time of 18:35.43. Teammate Kayla Crissman placed 11th (19:24.04), followed by Annabelle Crissman 16th (19:51.44), Caitlyn Hopple 18th (19:59.94), Hannah Ison 33rd (20:28.19), Katie Ison 37th (20:34.94) and Gabby Lupshy 68th (21:31.18).
Carrollton senior Maddie Burgett led the Lady Warriors with a 14th place finish in 19:43.93. Elizabeth Funkhouser placed 29th (20:16.94), Kylie Ujcich 40th (20:43.69), Hillari Baker 44th (20:53.69); Isabella Nuzzolillo 74th (21:39.69), Zoe Kuhn-Goodspeed 117th (23:01.69) ad Kayla Lewis 150th (24:41.69).
Edison's Josie Lesnansky placed 63rd.
Boys race
Graysn Rettig paced the Lions with a seventh-place finish in 16:10.75, followed by Mason Steele 27th (16:44), Ryan Cassidy 47th (17:21.26), Rowan Hoffee 49th (17:23.51), Brandon Davis 109th (18:31.26), Owen Yoder 113th (18:35.52) and Xander Cox 148th (20:12.51).
Carrollton qualifiers Ricky Sibila placed 63rd in the field of 160 runners and Andrew Lane was 118th as the runners closed out the 2022 season. Lane is a junior and Sibila a sophomore.
Division III boys race
Conotton Valley qualifier Evan Siedel placed 61st and Malvern runner Seth Kandel placed 68th in a field of 143 runners. Both are seniors.
Division III girls race
Kaydence Hoover led the Sandy Valley girls to a state berth with a 20th place finish in a time of 20:25, followed by Evelyn Pfeffer 27th, Casey Russell 35th, Kalia Sarver 55th, Deana Petersen 109th, Krista Glaser 112th and Peyton Nicholson 123rd.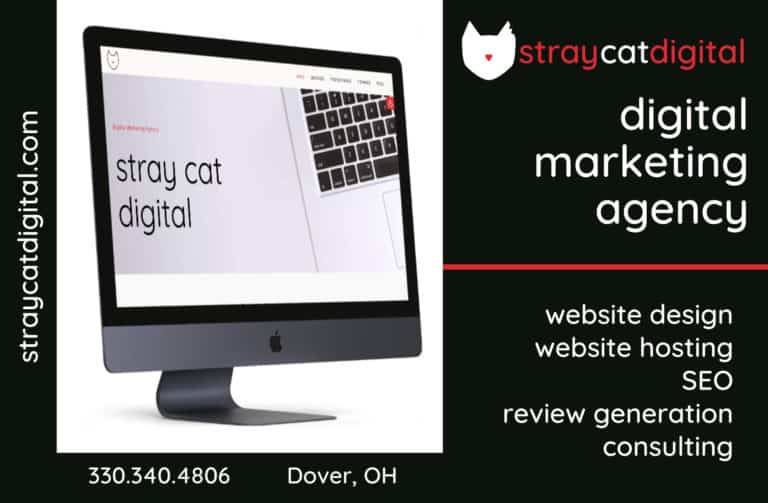 Sign up for our Newsletter
Interested in a monthl roundup of stories? Enter your email to be added to our mailing list.