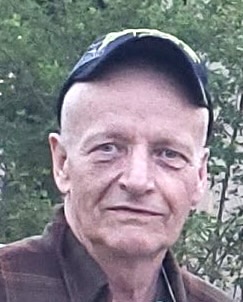 Wilbur W. Griffith age 72 of Salineville passed away Friday, Sept. 16, 2022. He was born Sept. 17, 1949, to the late Wilbur and Floris Griffith.
He joined the Army where he was stationed in Germany, where he earned the National Defense Medal. Wilbur loved spending time with his family. He enjoyed doing mechanical work. In his spare time, he listened to old country music, attended flea markets and watched Sci Fi movies. He was an avid reader and enjoyed collecting books.
He retired as a truck driver, having been employed by Green Line Trucking in Minerva and also the Roger Bettis Trucking of Malvern.
He is survived by his children, Bill Knight of Albion IN, Debra (Gary) Staten of Scio, Jacqueline (Steve) Dorgelo of Spring Hill, FL, Tracy Scarabino of Campbell and Jenny (Jason) Aukerman of Leetonia; 17 grandchildren, Tonya, Adam, Wayne, Zach, Stephanie, Josh, Chassity, Nick, Dannielle Chad, Tara, Shana, Tyler, Kelsey, Bryar, Emily and Heather; 18 great grandchildren; a sister, Beverly Funkhouser of Alliance; and a brother, Charles Griffith of Salineville.
In addition to his parents, he was preceded in death by his wife, Dosie (Hicks), on Oct. 06, 1992; granddaughter, Hannah; and a brother, Gene Griffith.
Calling hours will Wednesday, Sept. 21, from 5 – 8 p.m. in Maple Cotton Funeral Home and funeral Sept. 22 at 11:00 a.m Burial will be in the Bethesda Cemetery with full military honors.
Sign up for our Newsletter
Interested in a monthl roundup of stories? Enter your email to be added to our mailing list.