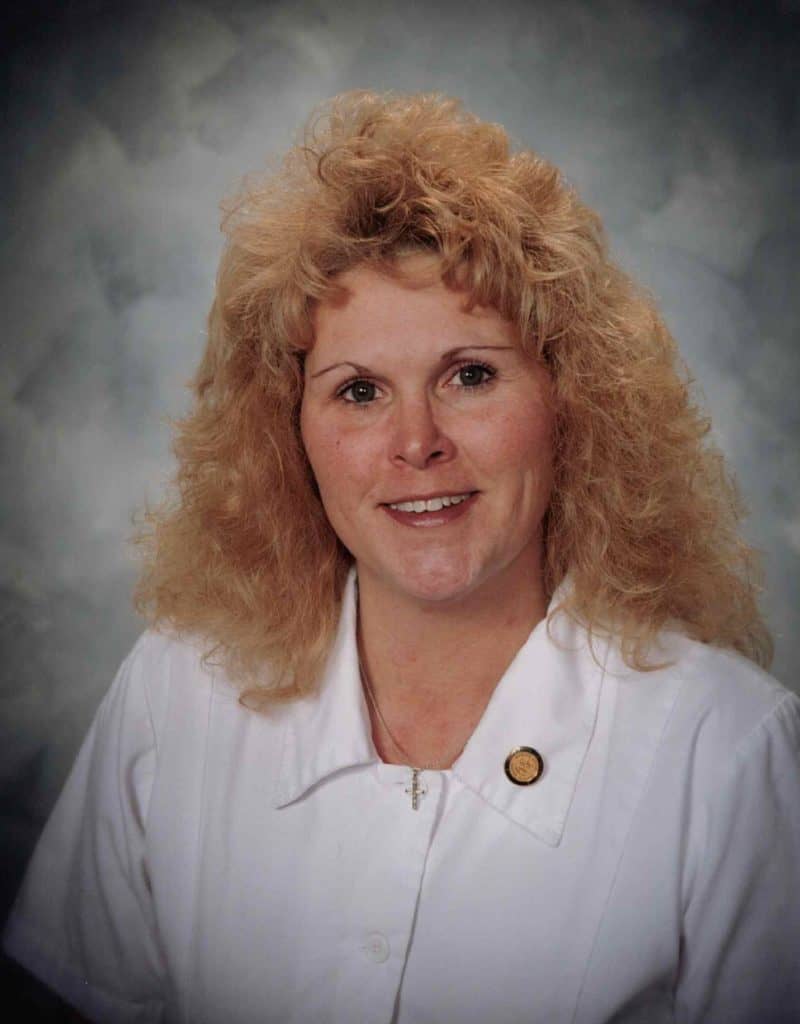 Tonya Nussbaum-Davis, 55, passed away Tuesday, Jan. 26, 2021, in California while working as a traveling nurse.
Born July 30, 1965, in Dover, she was a daughter to the late Richard and Helen (Burrows) Nussbaum. In addition to her parents, she was preceded in death by her husband, Richard Davis.
She was the oldest of six children. Growing up she loved to swim, make art and spend time with her siblings. She graduated from Conotton Valley High School in 1984.
Tonya attended and graduated from Kent State University with a degree in nursing in May of 2005. She loved caring for those around her as a career, just as she did at home with her family. If there was something she could do to help someone in need, Tonya never hesitated to lend a hand.
The mother of three children, Tonya spent much of her time throwing birthday parties, attending sporting events and extracurricular activities. She poured her heart into all she did for her kids and treasured the time spent at their family home in Tippecanoe.
Tonya also loved to spend time with her grandchildren. Whether it was swimming in her pool, frosting cookies or making slime, she always found ways to make memories with her grand babies.
She was a force to be reckoned with. Tonya was fiery and assertive, never scared of what may lie ahead. She loved to craft, creating anything from beautiful jewelry to puffy-paint cat sweaters. Tonya was an amazing cook, often hosting holidays or get-togethers and spoiling everyone with the best pasta salad you'll ever eat. She was an avid animal lover her entire life, surrounding herself with her beloved dogs.
She loved Bahama Mama's, fast cars and Patrick Swayze movies. She had an infectious laugh and was an amazing friend to many. Tonya truly was one of a kind. Her vivacious spirit will never be forgotten as she will always hold a special place in all our hearts.
She is survived by a son, Joshua D. Walker of Bowerston; two daughters, Tiffany Walker (companion Scott Booth) of Dellroy and Mrs. Heather (Patrick) Reamy of Canton; two sisters Mrs. Candy (David) Sluka of Uhrichsville and Amber Schwarze of Akron; three brothers, Rich (Kari) Nussbaum of Sherrodsville, Tracy (Tina) Nussbaum of New Philadelphia and John (Jovonne) Nussbaum of Leesville; an uncle, Ray (Tammy) Burrows of Sherrodsville; and four grandchildren.
A memorial visitation will be observed Saturday, Feb. 6, from 1-3 p.m. in Baxter-Gardner Funeral Home at Sherrodsville. A private graveside service will be held at a later date in the Leesville Cemetery. To leave an online condolence message, visit the
Sign up for our Newsletter
Interested in a monthl roundup of stories? Enter your email to be added to our mailing list.