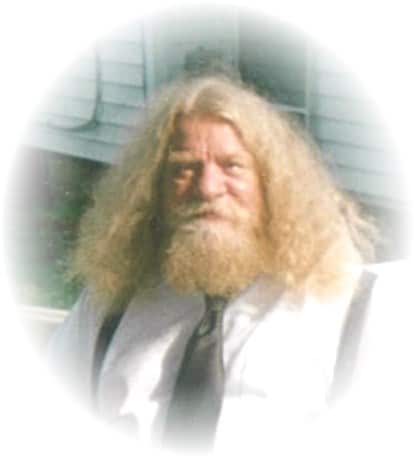 Ronald Baker, 76, a resident of Carrollton, Ohio, died early Wednesday morning, May 10, 2023 in The Arbors at Minerva.

He was born January 12, 1947 in Arjay, Kentucky and was the son of the late Joe L. and Louise (Sanders) Baker. In addition to his parents, he was preceded in death by his brothers Donald "Duke" Baker, Larry Baker, and Darrell Baker.

Ronnie spent his life driving truck and working in the oil and gas industry. He was a former employee of BonnyWay Trucking in Uhrichsville and retired from Poulson Drilling Company. Following retirement, he provided transportation for members of the Amish community. Because he worked hard all of his life, he coveted his free time which loved spending with his family and being surrounded by his beloved grandchildren. He always possessed a love for Harley-Davidson motorcycles and riding the open road with his brothers and son. He had a special attachment to his dog, Puppers, whom he treated like a member of his family. He was a loving husband, father, grandfather and brother who will be missed and remembered by his family and many friends.

He is survived by his wife Tina M. (Harding) Baker, whom he married June 14, 1997, his children Mrs. Deanna (James) Jenkins of Uhrichsville, OH, Mrs. Jamie (Larry) Middaugh of Delaware, OH, Mrs. Tara (Klint) Weir of Carrollton, Mrs. Roni (Jonathon) Stover of Lacey Springs, VA, Mrs. Ashley (Companion Nathan Snyder) Baker of Scio, OH and Joe Baker of Minerva, OH, two sisters, Mrs. Diane (Charles) Smith of Hamilton, OH, and Mrs. Linda (Joe) Arnold of Newport, OH, a brother, Bobby Joe (Beverly) Baker of Marco Island, Florida, 12 grandchildren, numerous nieces and nephews a special brother-in-law, Gary Harding, and a special sister-in-law, Deb "Anna" Baker.

Funeral services will be conducted on Monday, May 15, 2 p.m. in the Baxter-Gardner Funeral Home at Sherrodsville with the Rev. Milo Baker officiating. Interment will follow in the Sherrodsville Memorial Gardens. Calling hours will be held Monday from 12 p.m., noon until time of services at 2 p.m. in the funeral home. To leave an online condolence message please visit the funeral home website www.baxtergardner.com.
Sign up for our Newsletter
Interested in a monthl roundup of stories? Enter your email to be added to our mailing list.