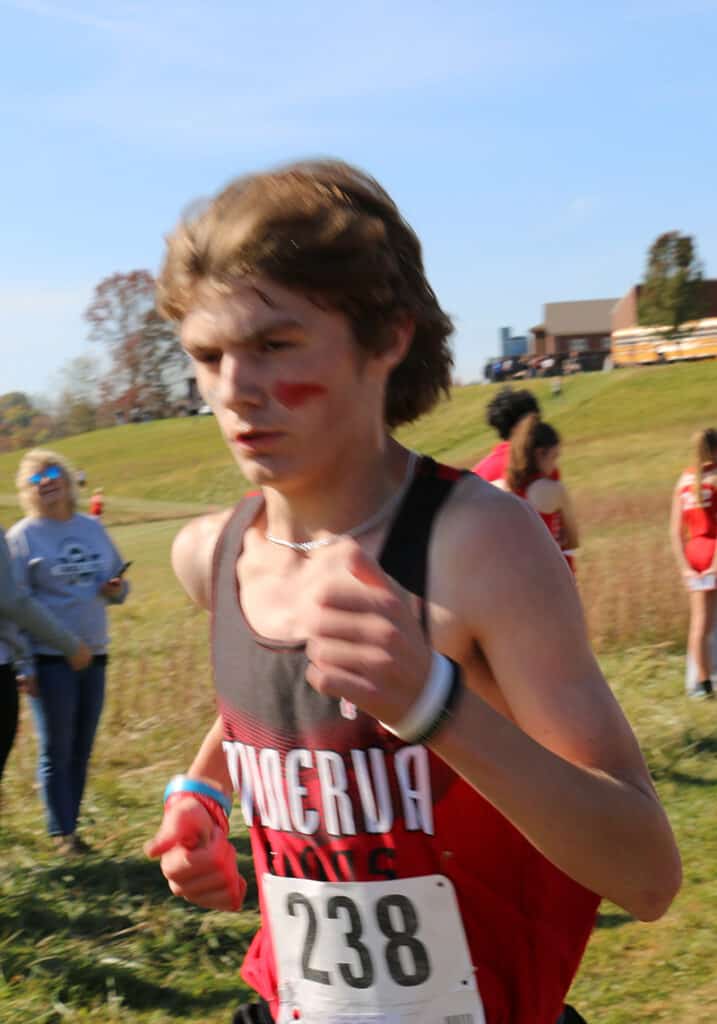 Funeral services are scheduled Thursday, Oct. 27, for the 16-year-old Minerva cross country runner who died in a tragic accident Oct. 22 at the district cross country meet at Cambridge.
Owen Matthew Grubb, the son of Jeff and Devin (Grubb) Arnoto, died in Akron Children's Hospital Oct. 22 where he was flown by medical helicopter after being treated at Southeastern Ohio Regional Medical Center.
The service will be held in Minerva First Christian Church with Pastor Gene Hydrick officiating. Calling hours are Oct. 26 from 6-8 p.m. in the church. Burial will follow in North Georgetown Cemetery.
Grubb, a junior, and his cross country teammates competed in the Division II boys race, where the team placed second and qualified for the regional meet Oct. 29 at Pickerington High School. Grubb placed 10th in the field of 129 runners.
Cambridge Police Department officials, who investigated the accident, said Grubb and three teammates were cooling off in the woods after competing in the race. The athletes began attempting to knock a tree over, which fell on Grubb as he attempted to run, causing head and face trauma.
In a written report, Officer Curtis Braniger said he confirmed with the team's coach, the boys were across the street from where the race was held in the woods. They were over 100 feet from a paved walking trail. A witness said the boys were trying to knock down a dead tree to get a limb, as the past couple years, athletes would find a tree and throw it off a bridge into the water. In addition to his parents, Owen is survived by two sisters, Anna and Emma Arnoto; 2 brothers, Mason and Austin Arnoto; grandparents, Tim & Michelle Caddell of Kensington, Anthony and Kathy Arnoto of Ravenna and Karen Arnoto of Leetonia; great grandparents, Sandra Grubb of Kensington, Sally Caddell of Hanoverton and Marjorie Watson of Elkton.
Sign up for our Newsletter
Interested in a monthl roundup of stories? Enter your email to be added to our mailing list.