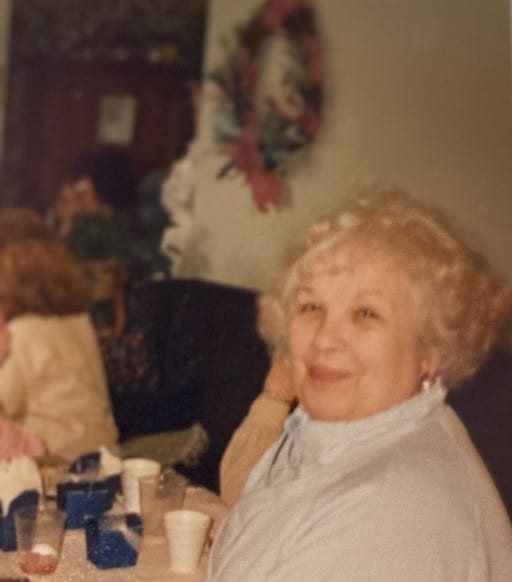 Elvira "Vera" Mary Kompara, 99 of Malvern, passed away at Glenwood Care and Rehabilitation Wednesday, April 21, 2021.
Born Dec. 30, 1921, in Alliance, she was a daughter to Samuel and Mary (Dicko) Stimer.
Vera was a member of St Francis Xavier Catholic Church and was active in the Women's Club and Fish Club.
Vera is survived by a son, David (Karlene) Kompara of Fort Wayne IN; a daughter, Diana Casper of Canton; three grandchildren, Nick (Nicole) Kompara, Matthew (Brianna) Kompara and Laura (Jeff) Zenger; three great-grandchildren, Tatum, Charlie and Walker; a sister, Ann Stimer of Canton; and two sisters-in-law, Genevieve Stimer of Canton and Mary Kompara of Massillon.
In addition to her parents, Vera was preceded in death by her husband, Sylvester Kompara; a son-in-law, Chris Casper; two brothers, Samuel Stimer and Nicholas Stimer; and a sister-in-law, Donna Jeanne Stimer.
A Mass of Christian Burial will be held at St. Francis Xavier Catholic Church, 125 Carrollton St., Malvern, Monday, April 26, at 11 a.m. with Celebrant Fr. Vic Cinson. Burial will follow in St. Francis Xavier Cemetery. Visitation will be held April 26 from 9:30 to 10:30 a.m. at Deckman-Bartley Funeral Home, 434 W. Main St., Malvern.
Friends may express condolences at www.bartleyfuneralhome.com.
Sign up for our Newsletter
Interested in a monthl roundup of stories? Enter your email to be added to our mailing list.