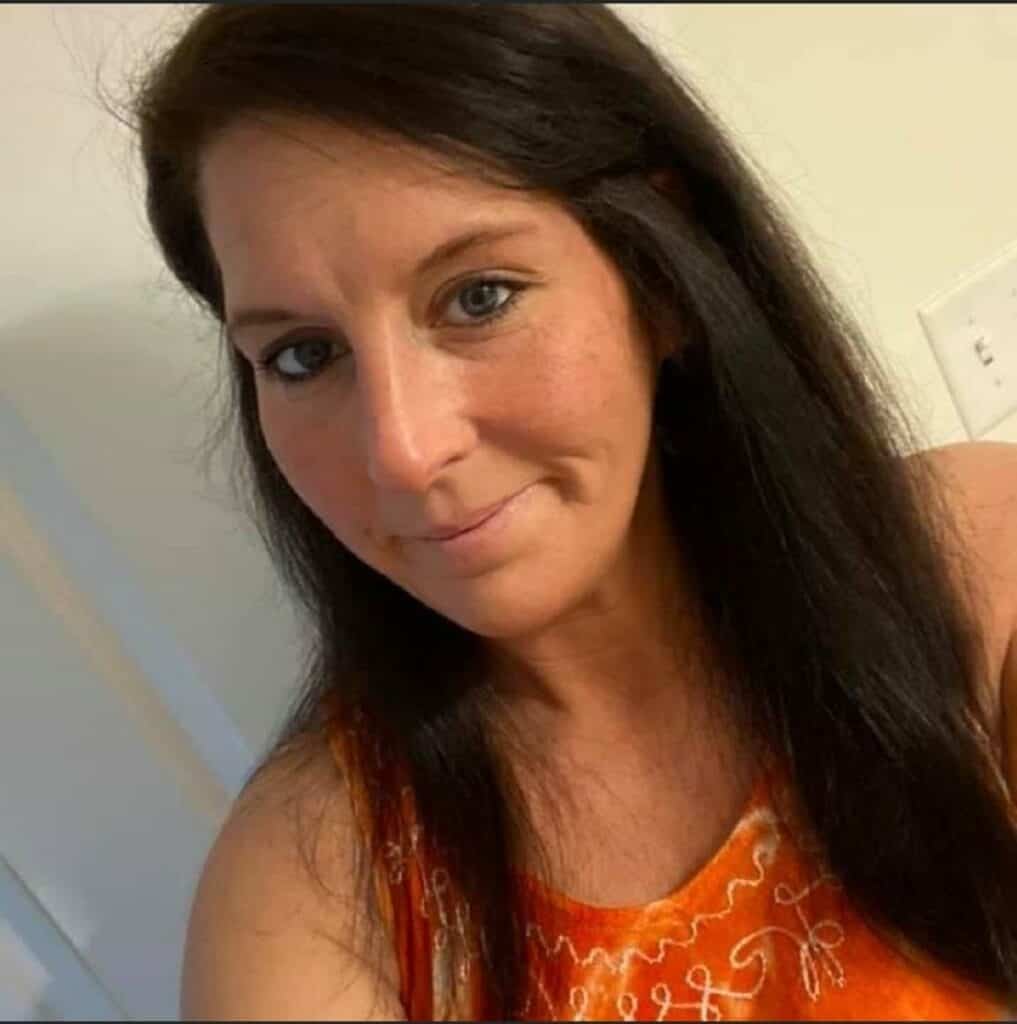 Brandi Danae (Wilson) Phillips of Carrollton, Ohio went home to be with Jesus peacefully on Sunday, March 5, 2023, surrounded by her loving family after a short yet courageous battle with cancer.
Born to Bridget Cross and loved dearly by Lee Cross on Jan. 22, 1976, Brandi is now reunited with not only Lee but also her grandparents, Homer and Mary Flanigan of Mechanicstown, Ohio and Esther and Wesly Wilson of Wellsville, Ohio. She was most likely met at the gates by her Uncle Gary Shellenbarger and Aunt Marlene (Howie) Papen as well as her cousin Shari Ward all of Carrollton, Ohio. We can only imagine the reunion they are having, laughing, playing cards, and telling stories of summers in Michigan.
A warrior for life in every aspect, Brandi graduated from Carrollton High School where she loved playing basketball. She was a hard worker, and had a special gift for loving and helping people. Brandi graduated from Aultman School of Nursing and her work journey included Gorants, her own daycare, and Aultman hospital among others. In each place she worked, she found her way to people's hearts.
She was known for her hard work, loyalty, and could occasionally be found dancing in the hallways.
Brandi always put herself last. She would move heaven and earth for those she loved, especially her four children, Brittanie, Makinsie, Braedi, and Graccie. She was their sunshine, their everything, and she loved them so BIG. Along with her children, she will be missed unmeasurably by her children's father Jerry Phillips, her best friends (especially Carissa Gambs), her cousins Tracy Jo, Dusty, Misty, Josh, Gabe, and Ben, as well as many more family members in Michigan. She was the first to greet and spoil her nieces and nephews, Destynee, Landdon, Parker, Lily, and Finley, who already miss her terribly. She was the kind of aunt everyone wanted. The world will never feel the same to her siblings, sisters Kim Solosky and Jaimi Wilson and brother Kristian Cross, brother in love Jeff Solosky and sister in love Savannah Patterson.
She was the matriarch sibling and owned that rule to the end. She fixed boo boos, fought battles, and healed broken hearts, among other things that shouldn't be listed here. These gifts she inherited from someone who was her best friend, her confidant, her ride or die, who was with her from her first breath to her last and will miss her more than words can say, her mom, Bridget Cross. Brandi loved Jesus and her tribe more than anything else in the world. She loved swimming, especially with an excessive amount of pool toys, baking in the middle of the night with Brit, long walks in nature with Makinsie and Graccie, and spontaneous gas station trips with Braedi. She loved the water, boating, kayaking, and hanging out at the beach. She made the best taco salad in the world. She loved mowing the grass and gardening with her brother, and would follow that up with a fire where she would burn anything she could find while cherishing the company she was in. She loved people BIG, and she made sure they knew. She was up for any challenge to benefit others, 5ks, polar plunges, and most recently getting her momma through her own battle with cancer. Some words to describe Brandi: unforgettable, loving, joyful, caregiver, mischievous, resilient, loyal, patient, kind, and always the giver.
She found the sunshine even in the rain. Brandi loved dragonflies which are said to symbolize strength, courage, and happiness. Seems like they were a good match. We will see her in every dragonfly that flutters by.
There will be a celebration of life including a taco bar Sunday, March 12, 1 – 4 p.m. at Country Cottage and Gardens, 6612 McKee Rd, Mineral City, Ohio 44656. Dress is casual. Come as you are; however, we recommend recognizing Brandi's fashion statements with bright mismatched colors or Steelers gear (ewwww). In lieu of flowers, donations can be made to the family to set up a fund for the children. Donations can be made at the celebration or sent via Venmo to @Brandi-P-Memorial-Fund. Arrangements entrusted to the Mark R. Vrabel Funeral Home, North Canton, OH 330-452-4041.
Sign up for our Newsletter
Interested in a monthl roundup of stories? Enter your email to be added to our mailing list.