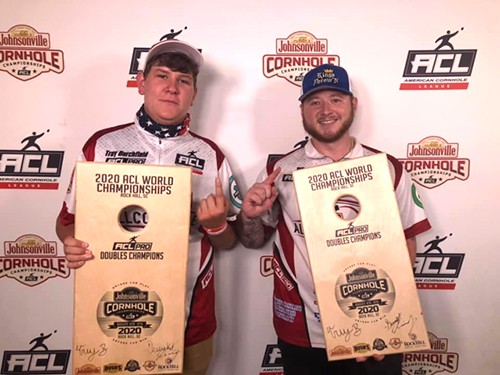 Local teen adds world champion title to his resume´
By Carol McIntire
Editor
At just 17 years old, Trey Burchfield of Carrollton added a title to his resume´ most people spend a lifetime dreaming about: world champion.
Burchfield and his partner, Derrick King, won the Pro Doubles competition at the 2020 American Cornhole League World Championships, held Aug. 4-8 at Rock Hill, NC.
The pro-doubles double-elimination tournament began with 90 doubles teams vying for the world champion title. As the competition progressed, the field was slashed to four teams – the top four ranked teams.
Burchfield and King defeated Greg Geary and Jimmy McGuffin of Kentucky in the championship match, which was televised on ESPN.
Watching the competition, you would not have realized the shy teenager and his doubles partner had just won a world title, other than the grin on his face and the fist pump he gave his partner after they locked up the title.
His mother, Misty Burchfield, said both Trey and Derrick are "men of few words."
"That little grin and fist bump speak volumes," she told The Messenger following the tournament.
"Derrick and Trey sat in the stadium after everyone left to just soak it all in. They smiled the rest of the night, celebrated by eating a few bites of food and went back to the boards to throw with their buddies."
Burchfield, who will begin his senior year of high school at Carrollton High School next week, and King, of Kentucky, teamed up in the doubles competition in the ACL for the first this time in 2020. Heading into the championship event, they were ranked fourth in the ACL for the 2020 season. Geary and McGuffin were ranked no. 2. It was the first trip to the championship for Burchfield, who fell just short of qualifying last year.
The Carrollton High School student may have been making his first trip to the world championships last week, but he's no stranger to the game of cornhole.
As a youngster, he'd attend local tournament with his father and grandfather and practice his game on the side. He began competing in local tournaments. That led to bigger tournaments and to ACL competitions. The pair placed third in the ACL Pro Invitational in July.
Burchfield's goal is to make a living playing the sport of cornhole.
"My hope is that one day the sport will be big enough that you can actually make a living playing the game like they do in other major sports," he said.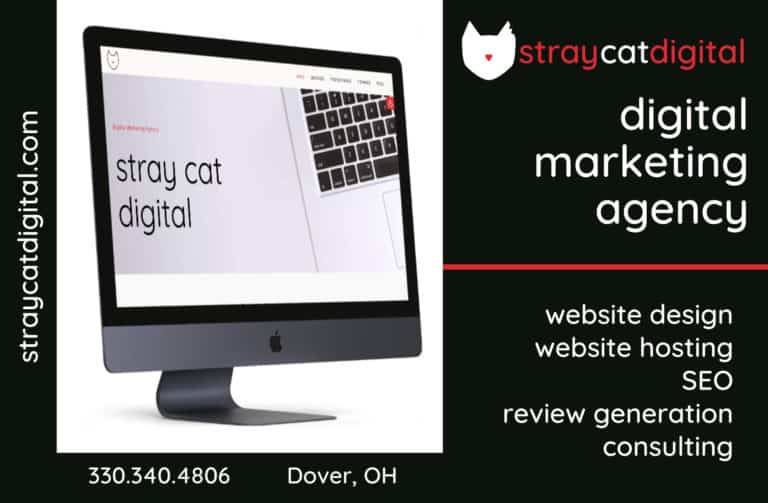 Sign up for our Newsletter
Interested in a monthl roundup of stories? Enter your email to be added to our mailing list.