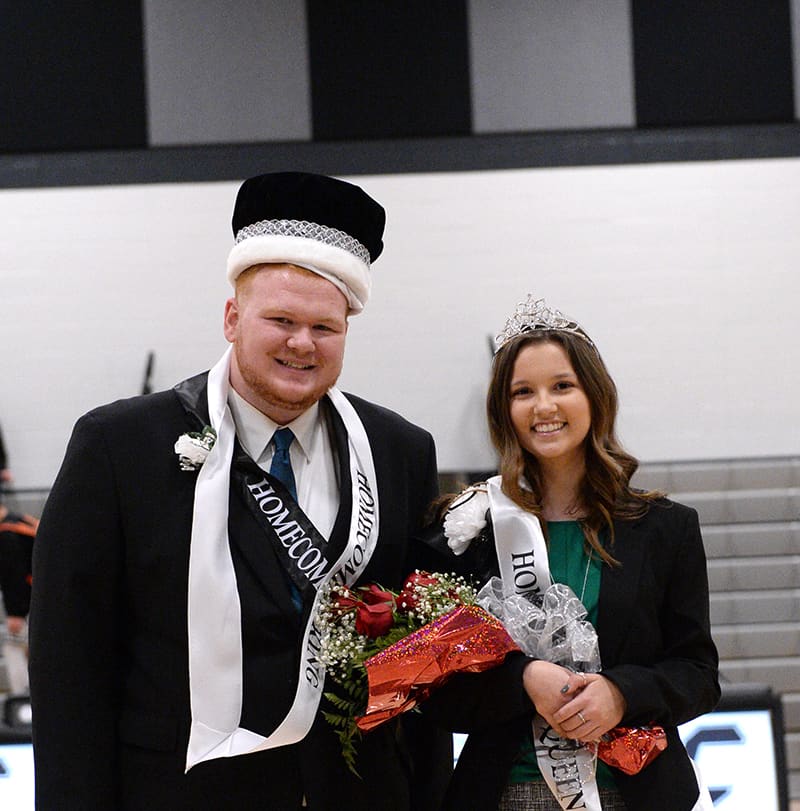 Classmates select Stoneman, Zinda to wear crowns
Seniors Rebecca Stoneman and Trevor Zinda were crowned Carrollton High School Winter Homecoming queen and king Feb. 2 prior to the Carrollton vs. Salem basketball game.
Stoneman was crowned by 2020 Queen Kylee Smith and Zinda was crowned by 2020 King Adam Arbogast. Due to the coronavirus pandemic, the homecoming dance was not held and there was no theme for the event.
Stoneman is the daughter of Neil and Lori Stoneman of Carrollton. She is a member of CHS Chamber chorus, band and participates in school plays and musicals. She is also the president of National Honor Society.
Stoneman attends Mt. Pleasant United Methodist Church. Following graduation in 2021, she plans are to attend Mt. Vernon Nazarene University and major in elementary education and intervention.
Zinda is the son of Jodi and Aaron Zinda of Carrollton. He is a member of the CHS band, speech and debate club and French Club. His future plans are to attend Stark St. College and become a firefighter and paramedic.
Class attendants include:
Seniors: Lizzie McNutt and Talen Timberlake.
McNutt is the daughter of Paul and Carrie McNutt of Carrollton. She is a scholar athlete, member of National Honor Society, and Student Council and well as a member of the volleyball, track and basketball teams. She also participates on the YEDA equestrian riding team. Her future plans are to attend Kent State University and become an occupational therapist.
Timberlake is the son of Tim and Mikki Timberlake of Carrollton. He is a scholar athlete, member of National Honor Society and a member of the basketball, football and track teams. He plans to attend college and major in education.
Juniors: Camryn Barker and Alex Adkins.
Barker is the daughter of Brad and Carrie Barker. Adkins is the son of Willard and Nancy Adkins.
Sophomores: Kirsten Moyers and Brock Smith.
Moyers is the daughter of Jim and Cathy Moyers. Smith is the son of Tim and Leslie Smith.
Freshman: Elizabeth Patrick and Dakota Ketchum
Patrick is the daughter of Christina and Daniel Patrick. Ketchum is the son of Zeph and Heather Casper and Brad and Mistey Ketchum.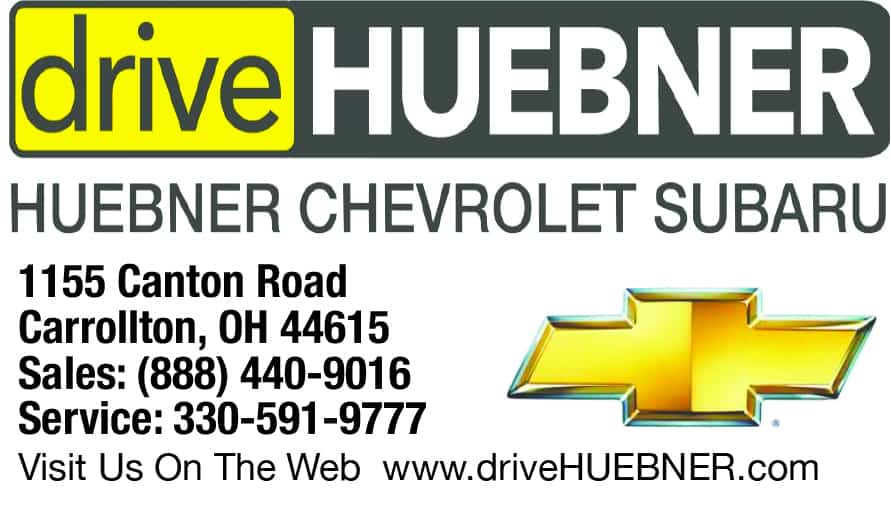 Sign up for our Newsletter
Interested in a monthl roundup of stories? Enter your email to be added to our mailing list.