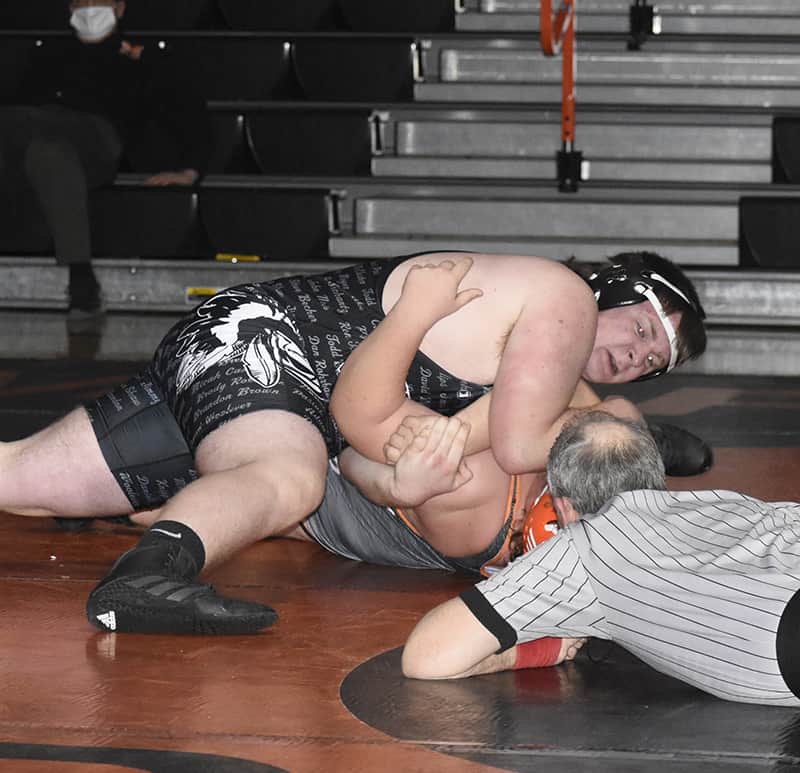 By Leigh Ann Rutledge
CCM Reporter
The Carrollton wrestling team returned to the mat Feb. 4 after a COVID-19 hiatus, traveling to Alliance for an Eastern Buckeye Conference (EBC) match with the Marlington Dukes.
The Warriors travel to Salem to face Salem and West Branch this Tuesday, Feb. 9. They host Minerva for senior night in the final regular match of the season Feb. 11.
As of Feb. 6, both Carrollton and Minerva are undefeated in league action.
Eight Warriors won by pin and the Warriors walked away with a 66-12 win at Marlington.
Three lightweight freshmen won by pin.
Kolton Barker (106 lbs.) joined the under 20 club, pinning Cameryn Mitchell in 14 seconds. Josh Carman (113 lbs.) pinned Maddalyn Bean in 23 seconds and Levi Pidgeon (120 lbs.) pinned Carter Hill in 3:02.
Domanick Speelman added another pin to his resume, coming from behind to pin Michael Bixler in 2:35. Bixler scored the initial takedown after a back-and-forth tussle. Speelman escaped and trailed 2-1 going as the second began. Speelman began in down position, got a quick reversal and the pin.
Evan Lewis (160 lbs.) took down Nolan Hooker in the first period and scored five back points to lead 7-0 at the end of the first period. Lewis won by pin in 2:37.
Jaden Powell (170 lbs.) took down Kyle Baer and pinned him in 43 seconds. Cody Fritz (285 lbs.) faced Drake Clemens and scored two points for a takedown in the first period. Starting in neutral, Fritz scored another takedown and pinned Baer in 2:50.
Gavin Rininger (132 lbs.), Brandon Brown (138 lbs.) and Owen Spilker (195 lbs.) won by forfeit.
"We went out and handled business. We left two on the table that we should have won, but we learn more from losses than wins," Carrollton Coach Joe McGee stated. "Our mindset is to be physical and own the mat and I feel we did that. I'm proud of our boys! We're geared up and ready for three EBC (Eastern Buckeye Conference) matches this week."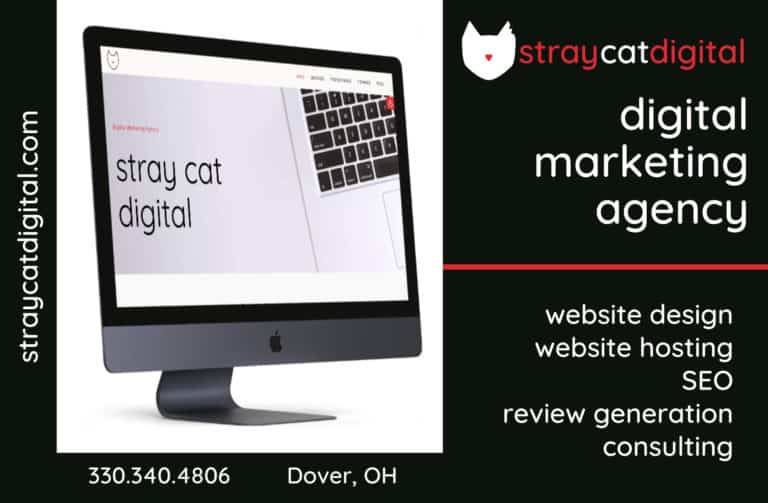 Sign up for our Newsletter
Interested in a monthl roundup of stories? Enter your email to be added to our mailing list.