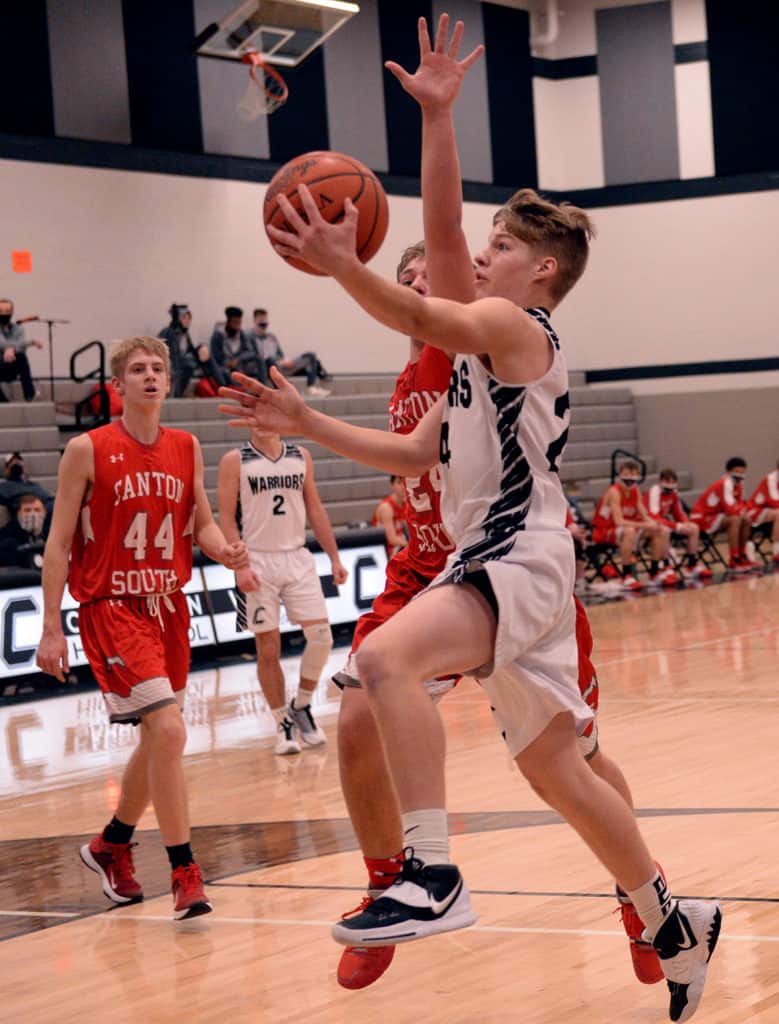 By Carol McIntire
Editor
Carrollton outlasted the Ridgewood Generals 89-87 in a thrilling five-period overtime marathon Dec. 30 that ended when junior Darick Miller scored on a layup.
The host Warriors trailed early in the game against the Generals, who came into the contest undefeated in six games.
Ridgewood led 11-5 at the close of the first quarter and 26-20 at halftime. The Warriors closed the gap to within one at 39-38 heading into the final stanza.
Sophomore guard Jaxon Rinkes hit a buzzer beater to send the game into overtime. Trailing by two points late in the first overtime, senior Gage Poole swished a three-point shot at the end of the second overtime. Ridgewood answered with a buzzer beating tip to send the game into the third overtime and two clutch free throws to force a fifth overtime.
Miller ended the contest with a game-high 29 points. He also led the winners on the boards, grabbing 17 of the team's 51 rebounds. Senior Talen Timberlake added 23 points, Brock Smith added 16 and Gage Poole chipped in 12. Rinkes rounded out the scoring with nine points, all three-pointers.
Five Ridgewood players reached double figures, led by Dalton Patterson and Kole Hamilton each with 23 points.
Canton South
One night earlier, the Warriors saw an 11-point fourth quarter lead slip through their fingers as they fell to Canton South 47-45 in their Eastern Buckeye Conference opener.
The two teams played close through the first two quarters. Carrollton took a 24-22 lead into the locker room at halftime and fell behind 25-24 in the opening minute of the third quarter. Miller gave the Warriors back the lead with a basket inside then took a pass from Timberlake and laid it in the basket. Timberlake quickly stretched the margin to 30-25 when he grabbed a defensive rebound and raced up the court for an easy basket. Timberlake added another layup, Poole scored on a short jumper, Rinkes completed a three-point play with a foul shot and then stole the ball and passed it to Smith, who raced to the other end of the court for an easy layup to give the hosts an 11 point lead heading into the fourth quarter.
A trapping pressure defense allowed Canton South to force turnovers and chip away at the lead until they took the lead on two foul shots with 1.8 seconds remaining.
Six Warriors put points on the board, led by Miller with 12. Smith added nine, Rinkes eight, Timberlake and Poole seven and Luke Warner two.
Carrollton committed 17 fouls, compared to 14 for the visitors. The visitors led the battle for rebounds 38-27. Miller grabbed seven for Carrollton.
Canton South won the junior varsity game 46-37.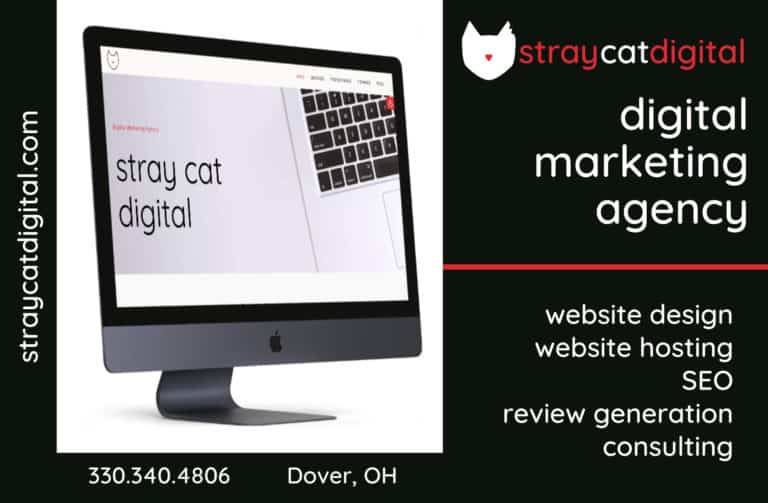 Sign up for our Newsletter
Interested in a monthl roundup of stories? Enter your email to be added to our mailing list.