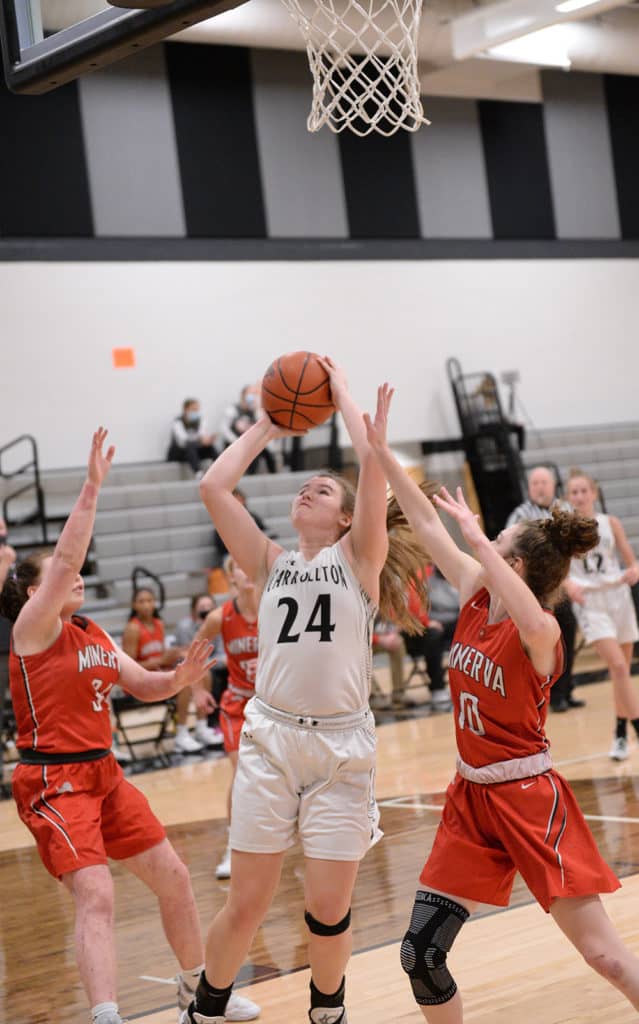 In hard-fought, foul-filled rivalry contest
By Carol McIntire
Editor
Last week's rivalry game between the Carrollton and Minerva girls basketball teams was everything a rivalry game should be: a hard-fought, intense, filled with three-point shots, riddled with fouls and a tale of two halves.
Minerva owned the first half, winning the opening tip and holding leads of 12-10 and 20-19 after the first two quarters.
Carrollton owned the final two quarters, pulling ahead in the opening minute of the third period, grabbing the momentum and leading 38-31 after the third quarter and 52-38 at the final buzzer.
"We played good, hard basketball," Coach Chandra Myers said following the win. "I've coached these girls for three years and this is the first time these girls have gotten to experience what it's like to beat Minerva."
Myers had to rely on her bench for points with two varsity players out due to a COVID-19 quarantine.
"They stepped up in a big way," Myers praised. The girls wanted this win for the kids who couldn't be here and I am so proud of them. Man, I'm so proud of them!"
Warrior sophomore guard Lauren Marmo stepped up and took control of the offense early in the first period, scoring six of her team's 10 first quarter points. She ended the game with a double-double, 16 points and 12 rebounds. Minerva senior guard Coletta Miller scored seven of her team's 12 first quarter points and finished with nine markers.
"We knew Miller (Coletta) was a tough player coming in and Cassidy (Jenna) would hit some shots and that we had to account for them," she commented, adding the Lions' senior guard ended the night as their high scorer with 12 points.
Fouls mounted early for both teams, eight for Carrollton and five for Minerva in the first quarter and a combined 10 in the second period. The consequences came to light early in the fourth period when Carrollton moved into the bonus and began sinking fouls shots.
Senior forward Lucy Pridemore stretched the Warrior lead to 40-31 when she sank two free throws to begin the fourth period. Miller was called for a foul on Pridemore seconds later and fouled out of the game. Two minutes later, Pridemore was whistled for her fifth foul and exited.
Minerva Coach Josh Morckel said the game was not what he expected and he didn't feel his team played as well as it should have.
"I was disappointed in our play. I didn't think we played as well as we could have, but give Carrollton credit, they did an excellent job," said Morckel. "I think we got a little mentally shaken by the officials. They went up 8-1in terms of fouls in the second half and I think we let that shake us mentally instead of controlling what we could control."
The Lions committed 23 fouls in the contest, compared to 16 for the Warriors.
Minerva could get no closer than six points in the fourth period. On-target foul shots stretched the margin to 10 points with two minutes left in the contest.
Leslie sank four foul shots in the final two minutes and Marmo, who was alone under the basket, put an exclamation point on the win when she took a pass from senior Abby Laizure and easily lifted it over the rim with 14 seconds remaining.
Leslie, a 5-8 junior guard, finished the game with 8 points, including going six-for-six at the foul line, and Laizure, a 5-3 senior guard, sank five of six foul shots, added a 3-point shot and field goal. Baker, who ended the night with seven points, and Pridemore also connected on one shot from 3-point range.
Miller ended the night with nine points. Junior Alyssa Risden contributed two 3-pointers. Julia Costea, Lydia Brunner and Mckahde. Kirkpatrick rounded out the scoring with three, two and one point respectively.
The two teams were scheduled to play the Saturday prior to the game at Carrollton, but the contest was postponed due to COVID-19 quarantines.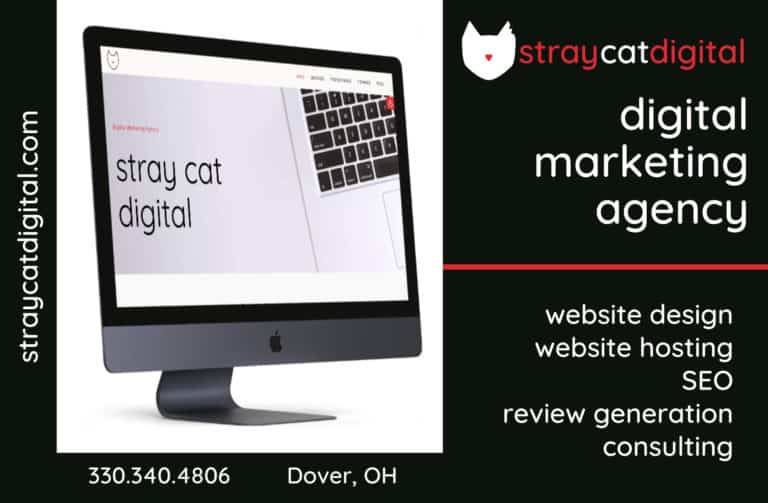 Sign up for our Newsletter
Interested in a monthl roundup of stories? Enter your email to be added to our mailing list.