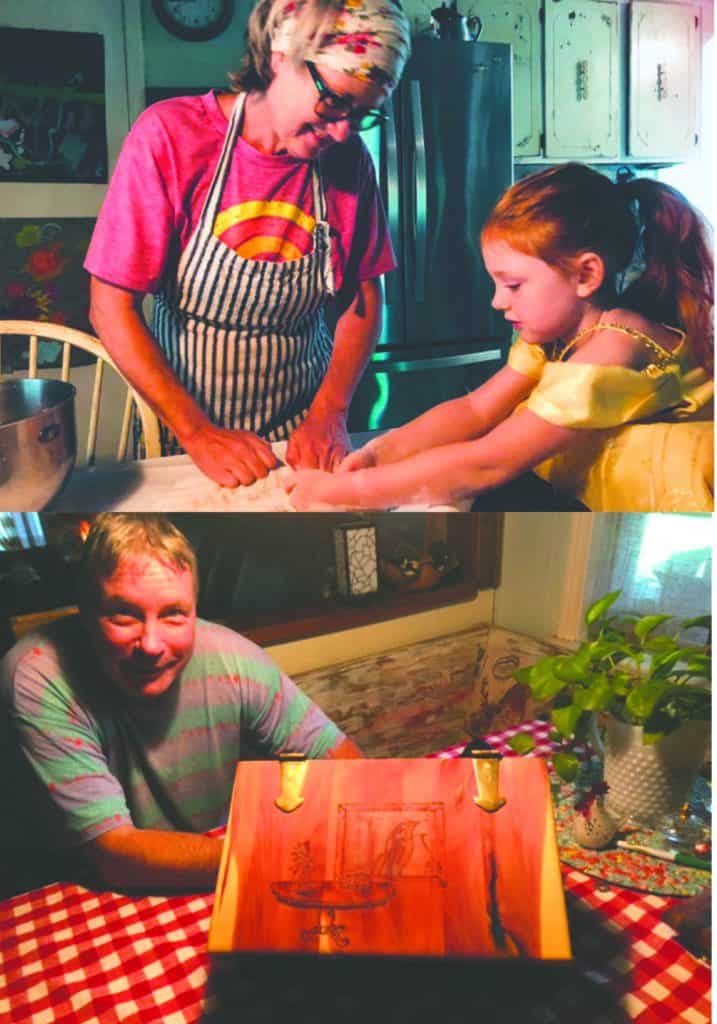 By Leigh Ann Rutledge
CCM Reporter
Former Carrollton residents have found their "happy place" in Hodges, AL.
The owners of Rusty Armadillo Farm, Doug and Tracy McCauley, have come full circle and now reside on 61 acres in northern Alabama. The farm name came from a rusty wind chime they have owned for 20 years. Tracy grew up on a farm and Doug, in a rural area. Today they raise their own food, make soaps and work with wood and other materials.
Both from the Mechanicstown area, the former Tracy Dingess and Doug met in 1976, "first love, young love" before going their separate ways about a year later. Going on with their lives, both graduated from Carrollton High School and Buckeye Joint Vocational School (now Buckeye Career Center). Eighteen years later, they purchased their first farm together and married. Tracy was a cosmetologist and the couple owned the former McCauley's Cuts Beauty Salon on E. Main St. for several years.
In 1998, the couple moved to Big Pine Keys in the Florida Keys about 30 miles north of Key West.
"To be honest, it felt like we were on vacation for 10 years and it was a wonderful experience," said Tracy. "We were able to meet people from all over the world and have the best memories of bicycling, fishing, snorkeling and boating."
Doug, who did carpentry and woodworking for years, owned his own business, "Grasshoppers," a property maintenance/home repair business, while Tracy worked at a spa.
"We were living in paradise, and yet we wanted the paradise of living on a farm again," the couple stated. "There is something beautiful and magical about living in the country, and we have always toyed with the idea of being self-sustainable, self-sufficient, and more independent."
After 10 years, the couple sold their home in the Keys and moved to Alabama.
"We chose Alabama for a couple of reasons," Tracy explained. "The terrain is a lot like Ohio, with a climate that gave us a shorter winter season, which also means a longer growing season for plants."
The couple has always been creative in their own way. Such as, Doug creating a custom jewelry box or Tracy through styling hair, painting, writing, etc. With this "can do" attitude, the couple decided they wanted their farm to be as self-sufficient as possible. Once they moved in, they hit the ground running.
Tracy and Doug have a large garden with potatoes, asparagus, peppers, tomatoes, onions, garlic, carrots, beets and squash. Another item they grow is comfrey, which they use to make a comfrey tea, a good fertilizer. They have a small worm farm they also use to make their own fertilizer.
"We stay away from chemicals, which is why we make our own fertilizer," Tracy explained. "It takes a bit longer because we pull the weeds instead of spraying."
Sometimes their fruit trees have spots or a bug here and there, but the extra work is worth it.
"We love knowing we could just forage for lunch from our garden without worrying about washing off the vegetables and fruit first," said Tracy. "When we sell any produce, we feel good about what our customers are eating."
Fruit trees, berries and sprouts are also grown on Rusty Armadillo Farm. They have apple, plum, peach, nectarine, cherry and fig trees, along with blueberries, blackberries, raspberries, strawberries, grapes and hops.
Tracy noted her biggest love is sprouts (micro greens). While there are too many to list them all, shse also loves beets, lettuce, sunflowers, beans, peas and broccoli. They are packed full of nutrients and vitamins and can be harvested about every 10 days.
The McCauleys grow plants in various mediums, from traditional in rows to raised beds. They practice aquaponics to fertilize plants. Aquaponics involves water tanks of fish where fish waste supplies nutrients to the plants, which, in turn, purify the water.
They also use hydroponics and recently planted four more raised beds using the Hügelkultur method. Hügelkultur beds have been used for centuries in eastern Europe and Germany. It is a centuries-old, traditional way of building a garden bed from rotten wood and plant debris. A bed is created by creating a mound with the decaying wood and composable plant materials. The beds hold moisture better, build fertility and is a wonderful growing medium for growing fruits, vegetables and herbs.
The couple grows a wide variety of herbs; some for medicinal and others for cooking. "We use the herbs to make essential oils on the farm, to be used in lotions, healing salves, body butter and soaps that we also produce," Tracy stated. "We have a herd of goats we raise for entertainment and milk. We use the milk for drinking, as well as in the soaps."
Doug and Tracy have some like-minded friends, who join them on weekends, and work on projects together. Their latest projects were mushroom spore inoculation, and putting together bee boxes. They hope to have local honey from their backyard, and mushrooms, to eat, dry or sell in the near future.
"Last but not least, the best thing we ever did, was to add a huge deck, to our barn" the couple noted. "Since we spend the majority of our time outside, we added lots of seating, a shower, a grill and a pizza oven, and we completed it all with outside speakers so we can play music, or host a band, in our back yard."
With a talented family, the McCauleys hope to expand even more in the retail industry. "Doug is magical with plants and carpentry. I enjoy pyrography. Our daughter Ashley, paints, and our son, Erik works with leather, and has a blacksmith room in our 'art barn'," said Tracy. "This truly is our happy place."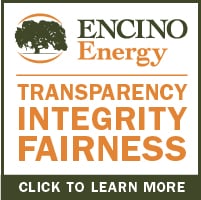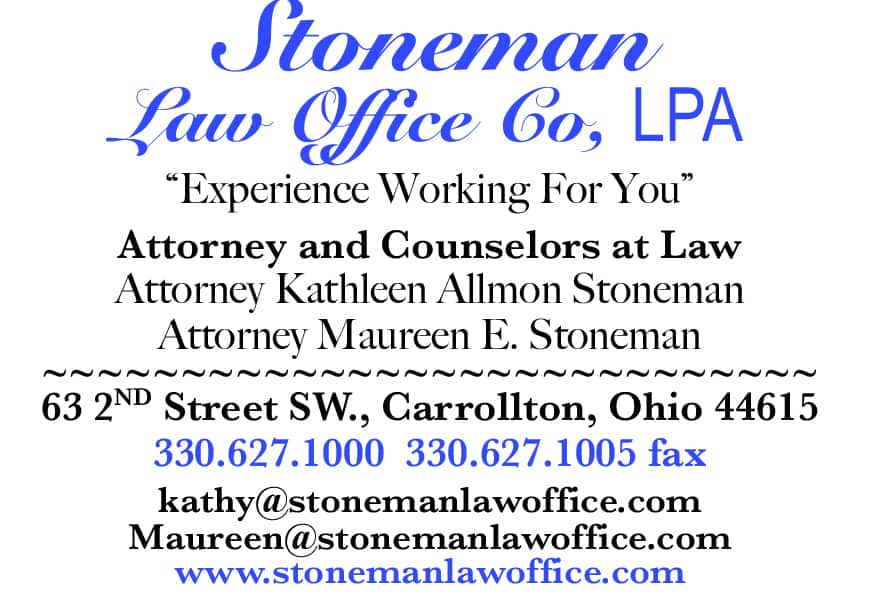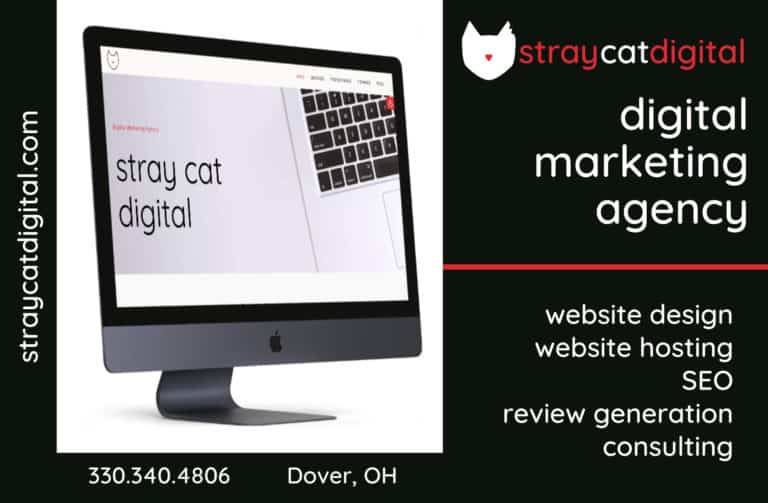 Sign up for our Newsletter
Interested in a monthl roundup of stories? Enter your email to be added to our mailing list.