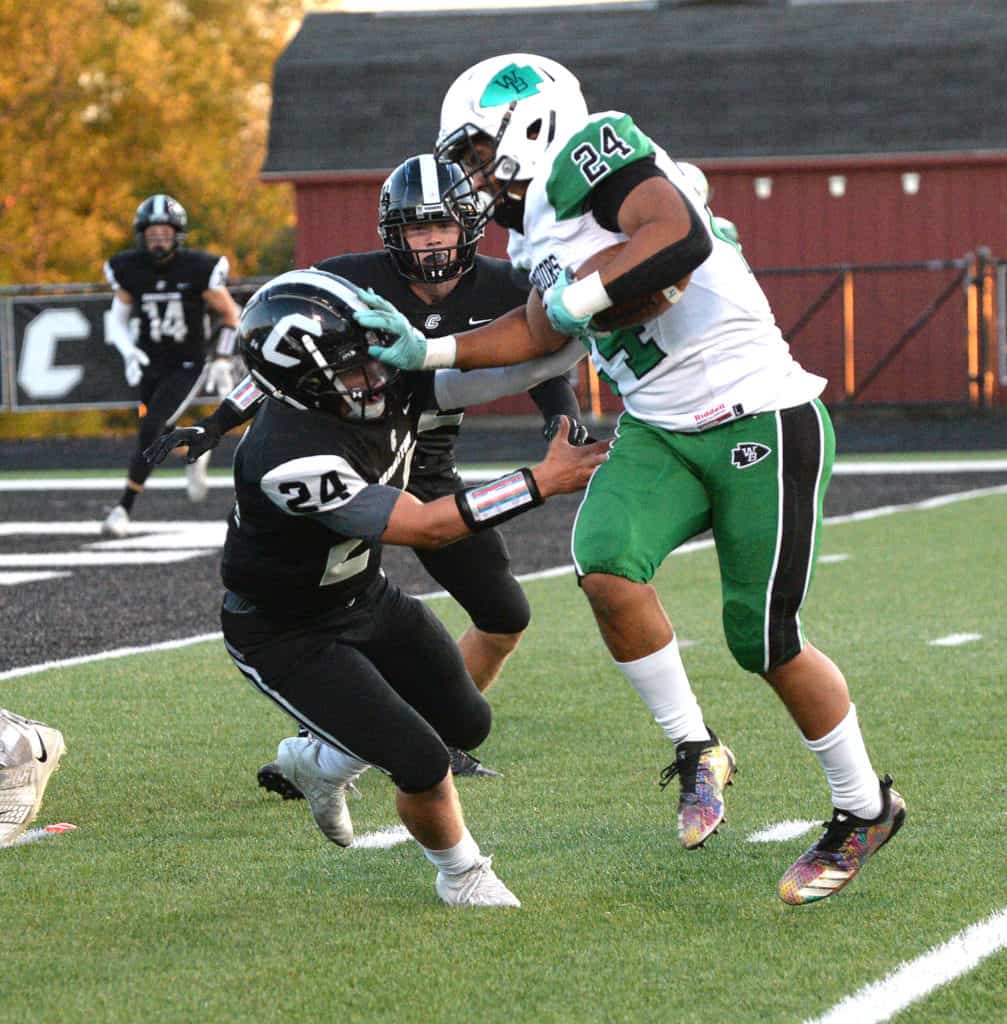 By Carol McInitre
Editor
Carrollton Coach Jim Tsilimos knew his team was facing a formidable opponent in the West Branch Warriors last Friday at Community Field.
The green-and-white Warriors from Beloit were 3-0 on the season and sitting atop the Eastern Buckeye Conference standings. Coach Ken Harris' team showed early on why they are there and held off a second half Carrollton rally for a 37-20 victory.
West Branch took the opening kickoff, after Carrollton won the toss and deferred to the second half, and three plays later, scored on a 51-yard pass from backup quarterback Dru DeShields to Alek Wilson. Benjamin Tolson added the extra point.
"We weren't ready to play," said Tsilimos following the game. "We weren't ready to play. We gave up a touchdown and we were done, and we shouldn't have been. I take the blame for that."
On their first possession, Carrollton mounted a drive to the West Branch 39-yard line, but it stalled when a fourth down pass from quarterback Luke Warner to receiver Talen Timberlake was incomplete.
West Branch took over and mounted a seven-minute drive that ended when Tolson kicked a 22-yard field goal with 3:26 left in the first quarter.
Nicholas Wilson picked off a tipped third down pass from Warner on Carrollton's next drive and returned it 41 yards for a score to put his team up 17-0.
West Branch wasn't done yet. They added a third touchdown just before the end of the quarter on a 13-yard pass from DeShields to David McKeivier after a snap went over the head of Carrollton punter Oscar Cazares. Cazares was able to recover the ball and get the punt off, but Jaxon Hendershott returned it to the CHS 13-yard line.
Tsilimos' defense got a stop with just over seven minutes remaining in the second quarter and drove deep into West Branch territory before Brock Smith intercepted a Warner pass.
DeShields connected with Hendershott for an 18-yard touchdown to close out the first half scoring with 33 ticks on the first half clock.
West Branch went into the locker room with a 31-0 lead.
Tsilimos said his team talked about the need to play football at halftime.
"The first half we played with no emotion. The second half they came out and played much better," he said. "We went back to going what we do best and that is run the football."
The team did exactly as Tsilimos prescribed and gave West Branch a dose of Chase Oehlstrom on the opening drive. The sophomore running back accounted for 49 of the team's 65 yards on the drive and capped it off with a six-yard touchdown run. Oehlstrom ended the night with 108 yards on 24 carries and added 33 yards in kick off returns. Oscar Cazares added the extra point.
An energized Carrollton defense took over. West Branch drove to the Carrollton 20-yard line where, on a fourth-and five play, DeShields missed his receiver on the pass and Carrollton took over on downs.
After Oehlstrom picked up two yards on the ground to the 22-yard line, Warner found senior Talen Timberlake open near midfield. Timberlake pulled in Warner's pass and raced down the right sideline and into the end zone for the touchdown as time expired in the third quarter. Cazares' kick went wide of the upright, but the hosts weren't finished yet.
The defense then forced two incomplete passes and stopped Wilson short of the first down marker on third down to bring up fourth-and-long at West Branch's own 25-yard line. After a short punt that traveled only nine yards, Warner went right back to Timblerlake. They connected for a 34-yard touchdown pass that cut the lead to 31-20 with just over 10 minutes remaining.
Timberlake led all receivers in the game with 173 yards on five catches. Wilson caught nine passes for 110 yards for the visitors.
It appeared the Warrior defense was on its way to another stop on West Branch's next series when a facemask penalty forced a third-and 15 play. DeShields rambled to the Carrollton 31-yard line for a first down. Carrollton again forced a fourth-down play, but DeShields snuffed out any Carrollton hope with a 26-yard touchdown run.
"We needed one more defensive stop and we just didn't get it," Tsilimos said. "You just can't spot a team like West Branch 31 points in the first half."
On the stat sheet, the teams played nearly even ball.
West totaled 351 yards just seven more than Carrollton's 344.
DeShields completed 21 of 34 passes for 189 yards and Warner connected on 11 of 24 passes for 218 yards. West Branch picked up 162 yards on 31 attempts, compared to 126 yards on 31 carries for Carrollton.
The major difference came in the turnover dept. Carrollton lost a fumble and had three passes intercepted, while West Branch did not have a turnover.
Joey Beard led the CHS defense with 8.5 tackles, seven solo, and had three assists. Brock Smith had 7 tackles, seven solo, and two tackles for loss.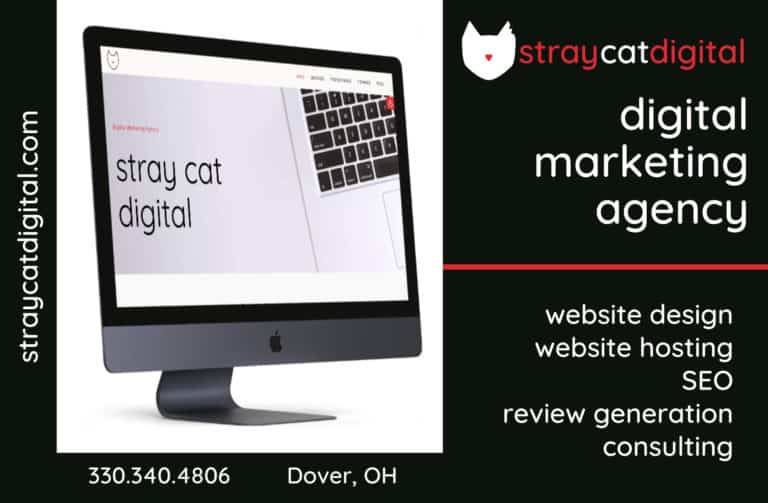 Sign up for our Newsletter
Interested in a monthl roundup of stories? Enter your email to be added to our mailing list.