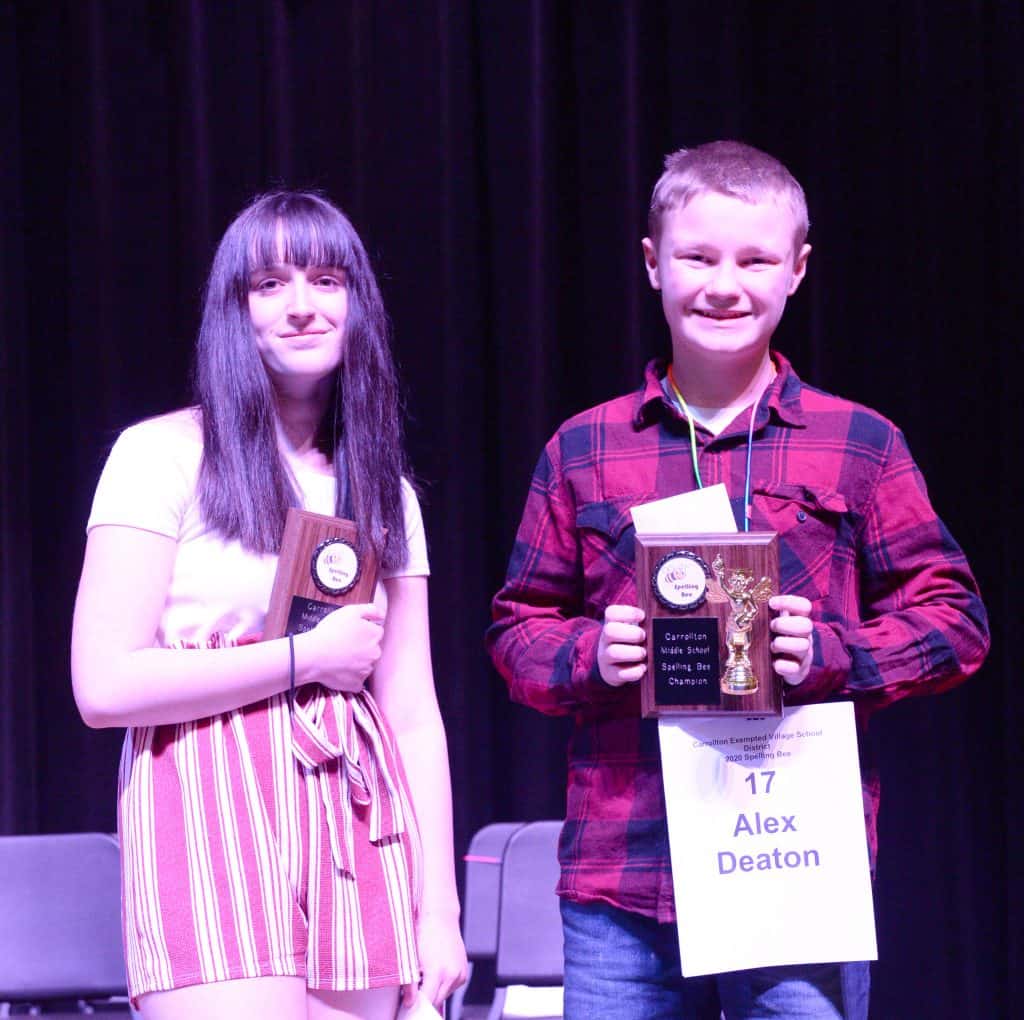 Alex Deaton correctly spelled two words that could easily be used in the same sentence – athlete and bruise – to win the 2020 Carrollton Exempted Village School District Spelling Bee.
Deaton correctly spelled "athlete", which runner-up Jacelyn Griffith misspelled, and then spelled "bruise" correctly to be become the winner.
It was the first spelling bee for the sixth-grade student, who advances to the Regional Spelling Bee March 7 at Canton.
Deaton admitted following the event he was nervous.
"I was nervous," he said standing on the Performing Arts Center (PAC) stage holding the plaque he was awarded for winning, with a big smile on his face. "I studied a lot, but there were a couple words I thought I could be stumped on." One of those words was demeanor, which Deaton did not have to tackle. He studied using spelling lists on his tablet with help from his parents, Charity and Gary Deaton of Salineville.
Forty-six spellers competed in the annual event, held Feb. 18 in the PAC at Carrollton High/Middle School.
Three spellers were eliminated in the first round, eight in the second, 14 in the third, four in the fourth, three in the fifth and six in the sixth, which left six spellers competing for the title in the seventh round: fifth grader Brianna Schaar, sixth graders Montana Cox, Gabryella Ferren and Deaton, seventh grader Griffith and eighth grader Dustin Ulman.
Schaar, Cox, Ferren and Ulman were eliminated in the seventh round, leaving Deaton and Griffith to battle it out for the title.
In the next round, both students misspelled "escalator" and Rose Seck, pronouncer, moved on to the next word, which was "parachute". Deaton correctly spelled the word and Griffith correctly spelled "symphony". Deaton then spelled "biology" and Griffith spelled "original." Deaton spelled his next word, "ovation" correctly before Griffith misspelled "athlete."
Griffith is the daughter of Candi Dulkoski of Carrollton.
Judges included Dr. David Quattrochi, superintendent; Ed Robinson, director of programs; and Tricia Green, director of special services.
Landon Brown, who won the event in 2019 as a fifth-grade student, was eliminated in the fourth round.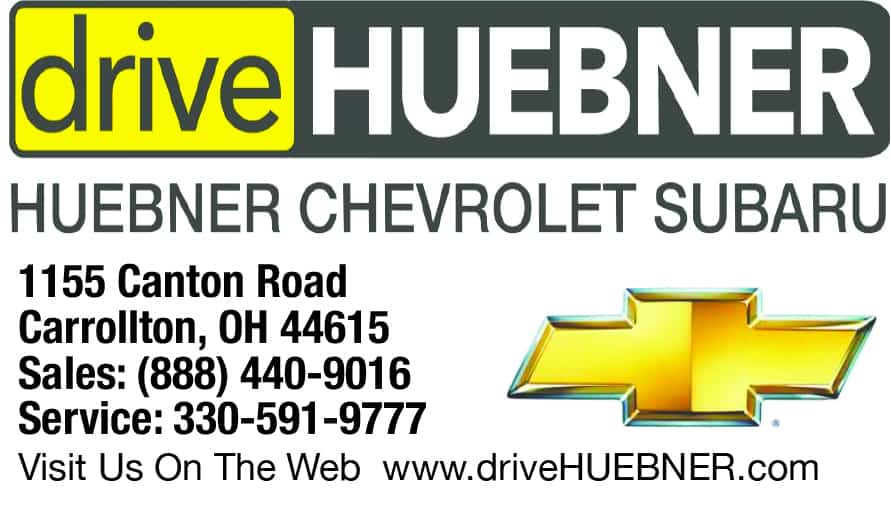 Sign up for our Newsletter
Interested in a monthl roundup of stories? Enter your email to be added to our mailing list.