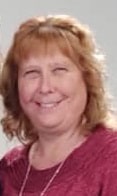 At Carrollton
Carrollton FFA members were recognized through a video presentation developed by Kelli Pridemore and Ryan Borland, advisors.
Tabby Ferren received the 2020 Honorary Degree. She has been an active participant in the FFA Alumni and a great supporter of Carrollton FFA. She assisted with the fruit sale, FFA Week and worked at the cider stand at the Algonquin Mill Festival.
Outstanding Awards
Star award winners included: Madilynn Baker, star greenhand; Jessi Cramer, chapter farmer; Lucy Pridemore, outstanding junior; Susanna Baker, outstanding senior; and Shelby Rhodes, Bruce Flanagan 100 Percent Memorial Award.
Proficiency Awards
•Shelby Rhodes: Ag Education – Rhodes was the 2018 Carroll County Dairy Princess Runner-up and 2019 Dairy Princess. She attends the Carroll County Dairy Promotion Board meetings and speaks to school groups about the importance of the dairy industry.
•Susanna Baker: Fruit and Vegetable Placement – She worked over 200 hours at Manfull Orchards and helps with all aspects of the orchard.
Community Service
Carrollton FFA members held a penny stall at the school where students could turn their pennies in for donation. They also sponsored a square dance and euchre tournament. The FFA raised $3,000 which they donated to Akron Children's Hospital.
Judging Teams
Forestry: Brooke Fritz, Clint Brackin, Ryan Worth, Cody Fritz and Cramer.
Soils: Parker Roebuck, Bryan Sterling, Hayden Burgett, Bryanna Renicker, Faith Dillon, Brooke Fritz and Lucy Pridemore.
Job Interview: Rhodes, senior division, first place sub districts, 2nd place districts; Pridemore, junior division, 2nd place sub districts; Spencer Grindstaff, sophomore, first place sub districts, 5th place districts; Madilynn Baker, freshman, first place sub districts, 4th place districts.
Public Speaking: Madilynn Baker, FFA Creed, 8th place districts; Cramer, Beginning Prepared, 2nd place districts, state participant; Sierra Snider, Prepared Speaking, fourth place districts.
GROWMARK Essay Contest: Cramer, state runner up "The Future of Farming".
Point System Awards
Ag I students who earned 50 points or more included Madilynn Baker, 192 points; Grant Baker, 171; Teá Rector; 152; Ellie Shafer, 139; Kirsten Carpenter, 125; Jozee Eick, 123; Brody Wade, 76; Spencer Fierstos, 70; Emily Wayts, 60; Maddie Burgett, 58; and Makenzie Burgett, 58.
Ag II students who earned 100 points or more included Caydence Hartman-Shultz, 448 points; Cramer, 390; Tenley Schott, 222; Brackin, 136; Alyssa Houyouse, 135; Grindstaff, 131; Cody Fritz, 122; Worth, 118; Aleigha Higgins, 116; and Jenna Scott, 111.
Ag III students who earned 150 points or more included Pridemore, 627; Anissa Flanagan, 432; Renicker, 267; Dillon, 257; Autumn Riggenbach, 224; Jacob Ford, 206 and Justin Thompson, 198.
Ag IV students who earned 200 points or more included Rhodes, 748; Susanna Baker, 273; Brooke Fritz, 257; and Carly Ferren, 202.
Alumni Scholarship Recipients
Carrollton FFA Alumni awarded three scholarships. Recipients included Brooke Fritz, Gillian Griffeth and Travis Rutledge.
State Convention
State Degree recipients: Pridemore and Rhodes.
Gold Rated Treasurer's Book: Renicker; Gold Rated Secretary's Book: Hayden Burgett; Gold Rated Reporter's Book: Dillon.
National Convention
2019 American Degree recipient: Travis Rutledge.
Attendees: Susanna Baker, Ford, Brooke Fritz, Cody Fritz, Hartman-Shultz, Pridemore, Renicker, Rhodes, Snider and Thompson.
Camps/Conferences
2019 Ohio Leadership Camp: Pridemore.
212 Conference: Chase Boyer, Carpenter, Brooke Fritz, Cody Fritz, Rector, Rhodes, and Snider.
2019 Greenhand Camp: Madilynn Baker, Kameron Blackmon, Boyer, Jason Brannon and Kayla Mills.
Fruit Sales
Fruit sale winners were Shelby Rhodes, first place, $4,196; Anissa Flanagan, second, $4,017; Caydence Hartman-Shultz, third, $3,490; Lucy and Ty Pridemore, fourth, $3,456; and Carly Ferren and Autumn Riggenbach, tied fifth, $2,002. Members sold more than $65,000 worth of fruit, BBQ sauce and nuts. Florida Farm Bureau donated $8,000 to the Ohio FFA Foundation.
Senior Recognition
Four-year senior FFA members recognized included Susanna Baker, 2019-2020 FFA chaplain, plans to attend The Ohio State University (OSU) Agriculture Technical Institute (ATI) for ag business; Nate Blake, plans to attend the police academy; Ginah Bolanz, 2019-2020 FFA sentinel, plans to attend Stark State for Dental Assisting; Carly Ferren, plans to attend Aultman College of Nursing; Brooke Fritz, 2019-2020 FFA president, plans to attend Kent State Tuscarawas for ag business; Erin Green, plans to continue working at Unkefer Equipment; Gillian Griffeth, plans to attend Frank Phillips College for ag business and participate on the rodeo team; and Shelby Rhodes, 2019-2020 FFA vice president, plans to attend Stark State Law Enforcement Academy.
New Officers
Officers for the 2020-2021 school year include: Faith Dillon, president; Jessi Cramer, vice president; Madilynn Baker, secretary; Hayden Burgett, treasurer; Lucy Pridemore, reporter; and Bryanna Renicker, sentinel.
At Minerva
Even though an end of year banquet was not held, Minerva High School FFA members were recognized by Advisor Kyle Lucas.
Students received various level of FFA degrees, beginning with Greenhand and ending with the prestigious American Degree presented in October 2019, in Indianapolis, IN.
Greenhand Degree recipients: Daniel Canter, Tyler Bendict, Ashley Bowman, Sarah Bowman, Korin Collins, Kyra Cooper, Alonna Delane, Amaya Denman, Anthony Fletcher, Ethan Fogel, Isabella Fowler, Michael Geckler, Andrew Gillis, Amelia Hammond, Emma Hilliard, Caleb Horton, Alaina Jackson, Jesse Joiner, Chase Kelly, Tori Klingensmith, Tavin Knipl, Izabella LaCaze, Gage Lilley, Aidan Linsenmayer, Andrew Maley, Levi Monter, Kenna Morckel, Nathaniel Nelson, Jocelyn Owens, Matthew Phillips, Mya Phillips,Travis Pitts, Sophia Russo, Lydia Sanor, Landen Sterling, Andrew Strader and Devon Taylor-Rose.
Chapter Degrees recipients: Hannah Barnes, Jordan Boyce, Naomi Brodzenski, Lydia Brunner, Jonathan Cross, Alec Cunningham, Kiel Griffith, Gabriel Hafner, Wyatt Henderhan, Peyton Hodge, Logan Howell, Kaitlynn Irey, Kyle Jute, Colten LaCaze, Trysten Lanham, Khail Louive, Paige Lucas, Dylan Martin, Cameron Mayle, Hunter Miller, Sierra Miller, Cody Morris, Aaron Mound, Orrin Mueller, Dylan Phillips, Ethan Plavka, Alyssa Risden, Andralyn Shaw, Trevor Slider, Marshall Stoltzfus, James Thomas, Lilana Weikart, Abigail Wheeler, Isaac Wisenbarger, Donivan Wolick and Kayli Wright.
State Degree recipients: Katelyn Day, Ryan Lehigh, Kirsten Zwick, Ida Eglie, Alona Matthew and Robert McMasters.
American Degree recipients: Autumn Whiteleather and Ida Eglie.
Top fruit sales: Savannah Wilks, Isabella Fowler and Trysten Lanham.
Appreciation awards: Vanae and Joe Watts, Danielle Frank and Mikki Zwick.
Alumni Scholarships
Scholarships for $1,000 were represented to Autumn Whiteleather and Kirsten Zwick.
New Officers
The new officers for school year 2020-2021 are: Paige Smith, president; Amaya Lewis, vice president; Peyton Hodge, secretary; Savannah Wilks, treasurer; Casey Shuman, reporter; Abby Wheeler, sentinel; Trevor Slider, parliamentarian; Madison Luck, student advisor; and Gage Lilley, historian.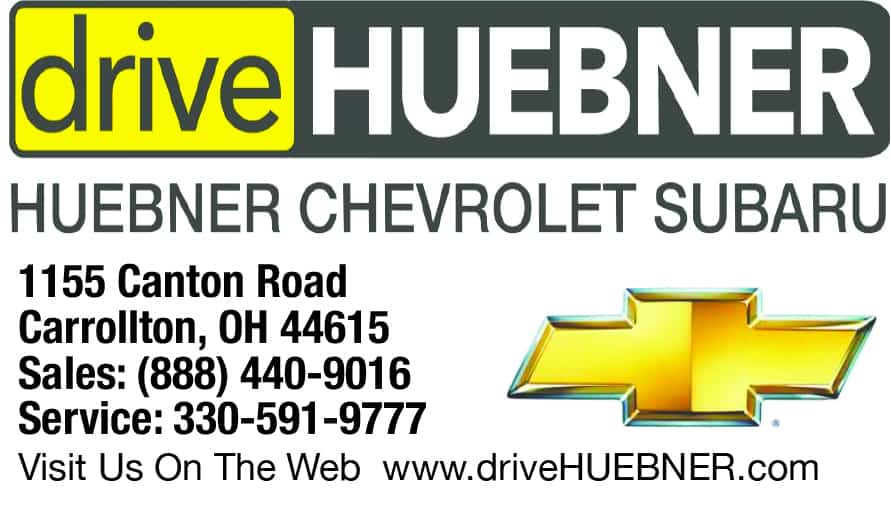 Sign up for our Newsletter
Interested in a monthl roundup of stories? Enter your email to be added to our mailing list.