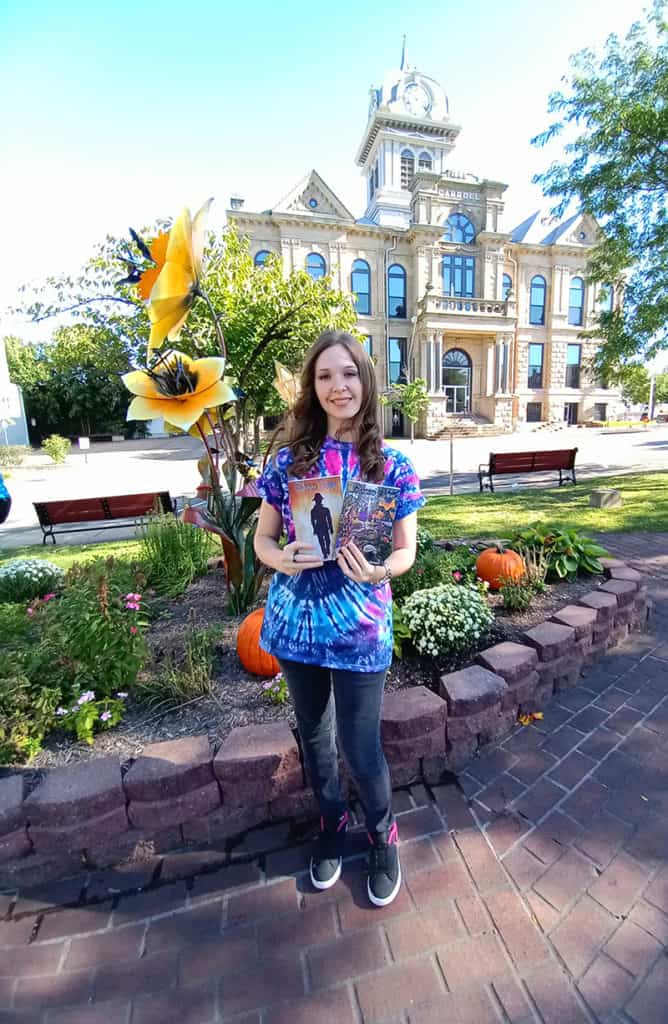 By Leigh Ann Rutledge
Associate Editor
An annual Carrollton event inspired a hometown girl to put pen to paper and publish two novellas.
Carrollton resident Laura Benington was 15 years old when she first visited "Scarecrows on the Square". Having fun with her best friend, Sarah, they posed with the scarecrows, not realizing how the event would become instilled in their lives.
Each year, they visited the scarecrows and took photos. After Sarah moved away, Laura and her mother, Linda, continued the tradition, sharing the fun with Sarah via social media. Laura began writing short stories to go along with the pictures. These back stories revealed the scarecrows names, such as one with a skirt made of paint color cards. She was dubbed "Paint Sample Penny" by Benington.
Laura's grandmother really enjoyed the pictures and stories and encouraged Laura, telling her she should publish the stories in a book.
Benington has always read books. Her love of reading began when she was young, and her mother read her bedtime stories.
"I loved books so much," Benington noted, adding her favorite books included the Nancy Drew, Hardy Boys and Trixie Belden series. Along with mysteries, she enjoyed adventure-themed books.
Her novellas "Scarecrow Square" and "Scarecrow Square: Tale of the Missing", are loosely based on Carrollton and filled with fictional characters Benington created using the scarecrow pictures as an inspiration.
The books feature, Marin Parker, a 30-year-old, who lives in a rural village.
In "Scarecrow Square", out for a walk, Marin finds herself at the town square where she meets a man "Gramps" dressed as a scarecrow. Following a scary incident, Marin finds herself transported through a portal with Gramps. They arrive at a place both familiar and yet, unfamiliar to Marin.
The sun shines brightly on Scarecrow Square, and Marin finds adventure at every turn. She visits the Straw Stuffin' Store and makes interesting new friends, such as Sunny, a seven-year-old unusual girl, and Mr. Crankypants, who owns a security company and patrols corn fields to keep out corn thieves.
The portal in the book turns out to be very similar to the scarecrow cut-out used for pictures located on the top of Public Square in Carrollton.
A glimpse in the second book, "Tale of the Missing" begins with Marin's first week as officially appointed liaison to Scarecrow Square. She stumbles upon a barricaded passageway that conceals a closely guarded secret. Can she unravel the mystery of what happened down there so many years ago?"
What made her decide to turn her short story fun into books?
"One day I was in the kitchen preparing to wash dishes, and I was thinking about my grandma," Benington said. "She wanted me to write a book and I thought, 'Why not?'
She sat down and worked the better part of May writing the first book and creating the cover art. Her mother edited the book, and it was ready for publication. Then she realized she needed to write the second book. The cover for "Tale of the Missing" features a picture taken on Public Square in 2018. She worked on it during June. Both were published in print in August.
Short chapters and quirky characters make the novellas, a fun read for all ages. They are an easy read and descriptive, allowing the reader to visualize the parallel town. Benington shares life lessons in the books, including friendship, helping others, forgiveness and finding hope. Books are available in print or as an e-book and can be purchased by going to the Benington's website www.lyricallevity.com. Books can be mailed or "shipped for free" for anyone who picks up in Carrollton.
On the website, visitors can hear the first two chapters of "Scarecrow Square" read by Benington.
Benington and her mother created their company, Lyrical Levity, in spring 2021. Along with her books, they offer a variety of tie-dyed clothing, accessories, home décor, rustic wood burning items, art and music.
As for her books, she said, "I hope people enjoy them. They feature our culture."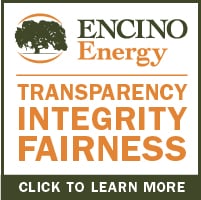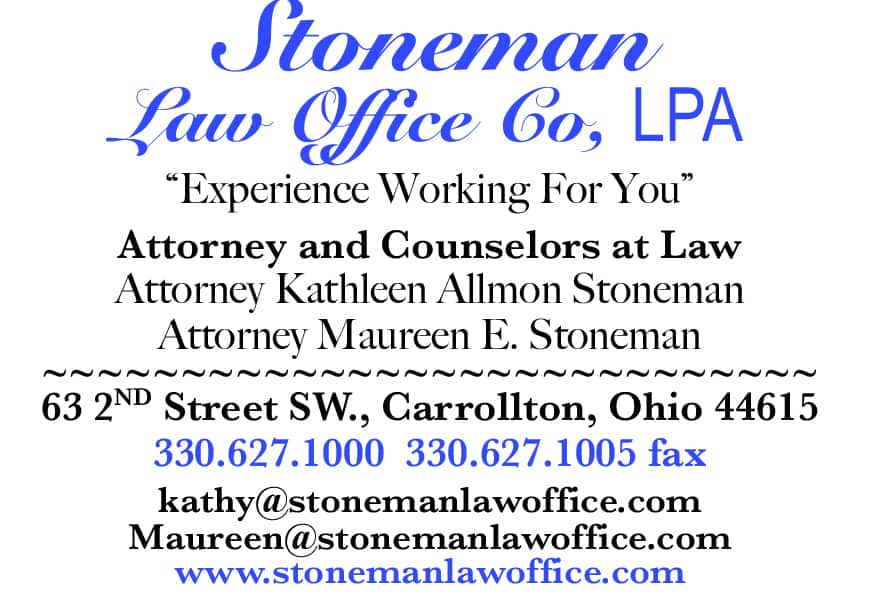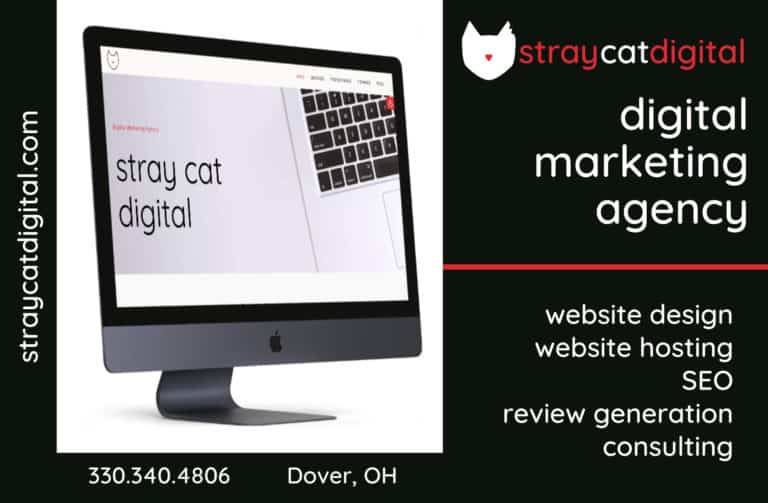 Sign up for our Newsletter
Interested in a monthl roundup of stories? Enter your email to be added to our mailing list.