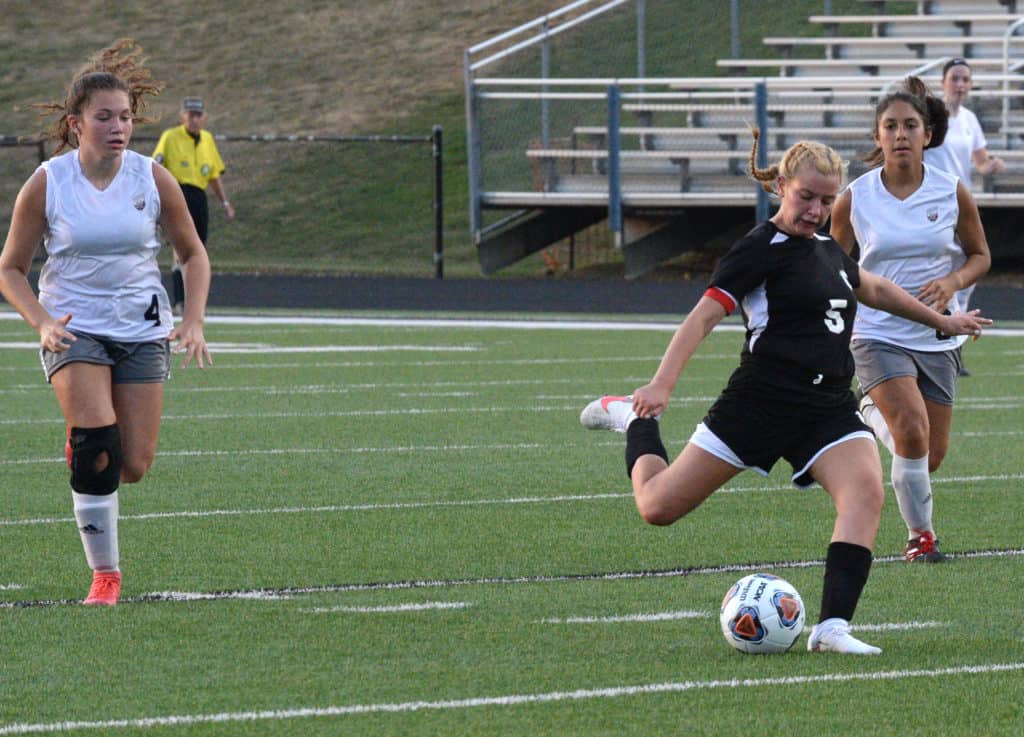 By Carol McIntire
Editor
Third year coach Brandon Irwin's Carrollton girls soccer team opened the 2020 season with a 3-1 win over Sandy Valley at Community Field Aug. 24.
Freshman Ariona Rutledge put the hosts on the board at the 16:48 mark of the first half after the Warriors worked the ball toward the Cardinal goal and it was kicked out of bounds, awarding Carrollton a corner kick. Rutledge's position on the kick and her quick response, sent the ball behind the backs of two Sandy Valley defenders and the outstretched arms of goalie Morgan VanMeter. Due to an exchange of possession on the kick, no assist was awarded.
The two teams played without a goal the remainder of the half, although the Warriors kept VanMeter on her toes, playing the majority of the half on the Sandy Valley side of the field, taking shots at the goal. VanMeter ended the game with 19 saves.
On the other end of the field, Warrior goalie, junior Kaylee Leggett recorded six saves.
Carrollton senior Addison Irwin added two goals in the second half to secure the win.
Julie Miller scored the lone Sandy Valley goal.
Kyra Bodo and Danielle Elson were credited with one assist apiece. Elson's came on a throw in.
The Warriors were on the road Aug. 26 and were defeated by Indian Creek 6-1.
Rutledge hit the goal for the point. Irwin had an assist and Leggett recorded 14 saves.
For Indian Creek, Abby Copeland and Rileigh Gualtiere each scored two goals and Emily Buchanan and Kylie Kiger scored one goal each. Makenzie Taylor recorded eight saves.
Carrollton rebounded with a 7-1 over Edison Aug. 29.
Erwin scored three goals, Rutledge added two and Mekayla Dorsey and Shockey each contributed one.
Emma Bodo and Shockey were credited with two assists apiece and Rutledge, Dorsey and Irwin one apiece.
Leggett had seven saves in goal.
Hailey Yoho scored the lone goal for the Wildcats.
Emma Scott had 18 saves for Edison.
Carrollton hosts Canton South Sept. 2 at 7 p.m. at Community Field and travels to Sandy Valley Sept 9.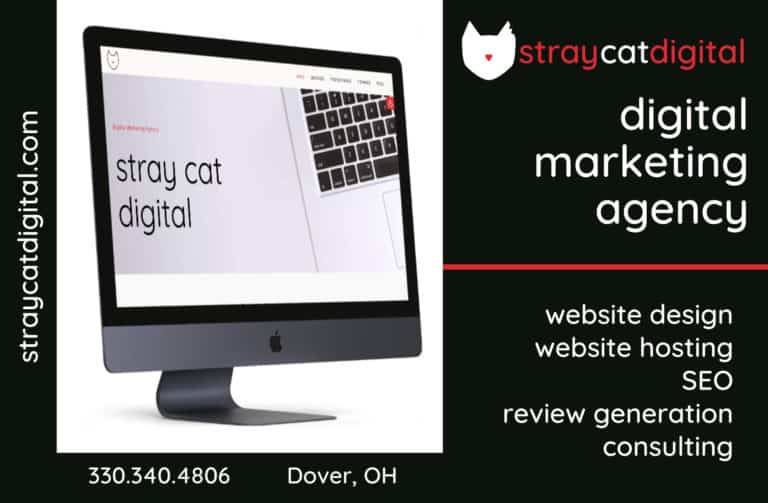 Sign up for our Newsletter
Interested in a monthl roundup of stories? Enter your email to be added to our mailing list.