Opportunity came for Pete Carrothers in wrestling sectional
By Carol McIntire
Editor
Pete Carrothers is a Claymont guy, there's no doubt about it. He was raised in the school district, graduated from the high school in 1968 and sent his son to school there. He's spent the last 50 years calling Claymont games from the broadcast booth for both radio and television. In his heart, he's a Mustang.
For the last several years, he's also found room in his heart for the Warriors. Yep, that's right, the Carrollton Warriors, longtime rivals of the Mustangs on the gridiron, basketball court and the wrestling mat.
"My grandsons, Noah and Alex are Warriors," Pete explained. "My wife (Marjie) and I hardly ever missed one of their athletic events. The only thing that kept us away was the weather a few times. Sometimes when Noah was in high school and Alex in junior high, we had to split up and one of us to go each event."
Noah graduated in 2018 and Alex is a senior this year.
One of the greatest thrills of his broadcast career was the opportunity to call Alex's sectional finals match in 2019 at Claymont High School.
"It was pretty cool," he said, relating the experience. "I wasn't scheduled to do the finals, but for some reason, the announcer needed the time off. When they asked me, of course, I said yes."
Carrothers is a seasoned broadcaster for both radio and television. He's called football, girls and boys basketball, baseball, softball and wrestling. He called games when his son played football at Claymont and when the Mustangs won the state wrestling title in 1992.
They were all exciting, according to Carrothers, but the opportunity to call his grandson's sectional championship match was something special. Carrothers was quick to note Alex defeated Dalton Cunningham of River View 4-2 and qualified to the district tournament the following weekend at Heath.
"I covered games Demi (Demetrius, his son) played in and wrestling matches he participated in, but there were always Claymont games," he noted. "When Claymont was playing a team not from the area, well, you talk about the Claymont kids a lot more. When they were playing teams like New Phila, you had to be more neutral. When it's you grandkid out there, it's just different. I'm sure there was a lot of excitement in my voice that night!"
Pete's high school years didn't include sports, but ultimately sports were what led him to the press box.
"In 1952 I had polio," he explained. "I had braces on my legs so I couldn't compete in sports. When I graduated in 1968, doctors told me I had to have two surgeries on my legs. Well, that turned into 10 surgeries. As I was sitting on the sidelines of a football game in a wheelchair, it began to rain and I had to leave. I thought to myself, 'if I was in the press box, I wouldn't have to leave the game'."
That planted a seed in his mind and he contacted WBTC radio out of Uhrichsville about doing radio play-by-play for the station.
"They told me if I could sell it, I could do it," Pete related.
He went to Kent State University where he earned a degree in Telecommunications in 1973 and, as they say, the rest is history.
He returned to Uhrichsville where he owned a furniture store and did sports on the radio for WBTC FM and WNPQ in Canton (which is now called The Light).
"I even had my own talk show at one time," he stated.
Demi wrestled in high school and Pete thought it would be great to do play by play for wrestling in 1992 when Demi was a senior and the heavyweight wrestler on the state championship Mustang wrestling team.
"At that time, no one wanted to do live wrestling on the radio," he admitted. "I did tape delayed and played it the next day," he recalled.
Wrestling quickly grew in popularity in light of the successful Mustang wrestling program, which gave Pete an idea: bring the state championship wrestling finals to local residents and wrestling fans from Carroll, Harrison and Tuscarawas counties.
"I did it from 1996-1999 for WBTC 1540 radio and won the award for top sports coverage from the Ohio High School Athletic Association in 1999. "It was a thrill."
Today, Pete continues to work in sports broadcasting, but focuses on television with BigTime Sports, which is broadcast on Spectrum Channel 15 and streamed across the United States. He also sells advertising for the program on the side.
He was disappointed championships for winter sports were cancelled due to the coronavirus pandemic because athletes train and work hard to reach their goals. He is hopeful the spring sports season is not cancelled, especially for Alex, who is training to run track with the hope of becoming the first 12-time sports letter winner in Carrollton High School history.
"If the season is cancelled, we will move on to the college level," he commented, adding Alex plans to wrestle for the University of Mount Union next year.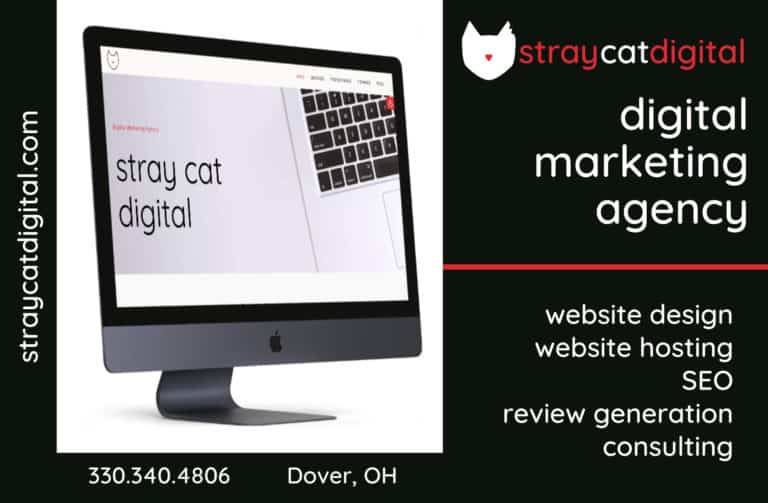 Ad goes here.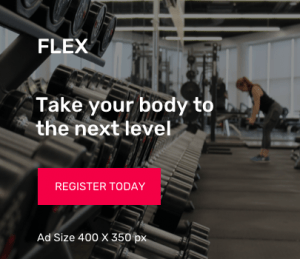 Sign up for our Newsletter
Interested in a monthl roundup of stories? Enter your email to be added to our mailing list.