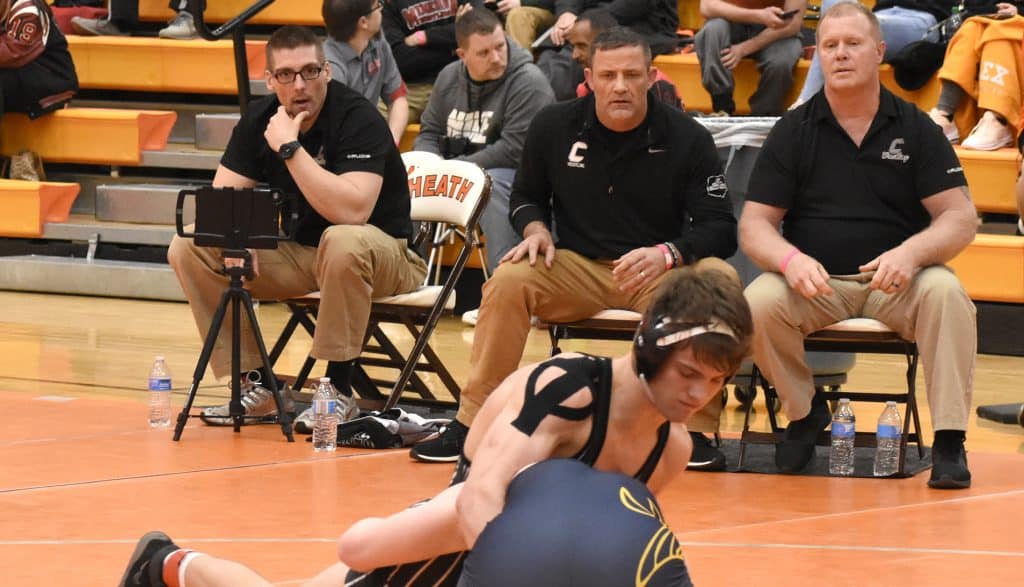 Longtime coach plans to enjoy watching sons wrestle at college level
By Leigh Ann Rutledge
Associate Editor
20, 31, 7, 2, 7.
These five numbers in no way define the coaching career of Ken Pasiuk, but they are notable.
*Pasiuk served 20 years as a wrestling head coach; 16 years at Carrollton (2004-2010 and 2012-2020) and four years at Malvern (1994-1997).
*His wrestlers achieved the most dual meet wins in a season – 31.
*He coached teams to seven sectional championships (Malvern-1995, Carrollton- 2014-2019).
*He coached two state champions.
*He was named coach of the year seven times: 1994, 1995, 2009, 2015-2017 and 2020.
Pasiuk submitted his resignation last week after 26 total years coaching wrestling to spend more time with his family.
"With my two younger sons wrestling in college, I want to be able to watch them wrestle, as well as help them succeed at the next level anyway possible," Pasiuk explained. "This was a difficult decision, but one that is best for my family and me. With the boys wrestling in college, these next four years will go by fast. I don't want to look back with regret by missing some or any of their competitions."
In a March 4, 2020, article in The Messenger, after becoming the NCAA (National Collegiate Athletic Association) D2 Regional Champion, Pasiuk's son, Aidan, said, "My dad was a huge part of my success at Regionals. He has been making extra trips to Ashland after his normal busy day to train with me and work on my technique. It's hard to put into words how thankful I am to have a father that makes the sacrifices he does to see his sons succeed. Thanks Dad, I love you!"
Pasiuk struggled with his decision at first, he stated because, "I love coaching, care about our wrestlers, our program, as well as, my staff. I'm confident with the quality of wrestlers we have in our program that whoever takes over the reign will have a strong foundation already established to be successful."
Pasiuk was athletic in high school, playing football and baseball and wrestled. He admired his coaches in high school and noted, sports kept him going, kept his grades up, etc.
He was undecided what to do after graduation and at first considered joining the military. He received a baseball scholarship and went to college. He found out he liked working with youth and thrived.
As far as coaching, Pasiuk said, "I found my calling."
What has been his most memorable moments during his career?
He began saying, as a coach he had milestones he set and he has four very memorable moments.
His most memorable moment? "When we won sectionals against Claymont (in 2014, his first sectional title at Carrollton)," he said. "The last time we did that was in 1984."
His second was when Carrollton won the Northeastern Buckeye Conference (NBC) for the first time (2015). "It was really exciting," he said. "We had been second so many times."
His third most memorable moment is actually two events.
"When Aidan won the state championship, it showed the other wrestlers, it was possible," Pasiuk said. "When Ben won the state championship, it told me my plan for the program was working. Having a state champion wrestler was a goal of the entire Carrollton wrestling community."
The fourth moment was a team placing in the top 10 at state five times in a row.
While his memorable moments are centered around the team, his personal moment was getting 300 wins as a coach. (The late Rusty Bright who started the program coached for 15 years and accrued 123 wins).
"I have truly enjoyed leading our program and helping our boys develop as wrestlers and young men. We train to win. However, our main focus has always been on physical and mental toughness on the mat and in life," he said. "It was very important to me that my wrestlers displayed good character, good values, were humble, respectful and hardworking at all times."
Pasiuk explained the reason he excelled at baseball (in high school) was because his coach, Bob Mack, an assistant volunteer coach, stressed the integral parts, conditioning, technique and mental mindset. As he grew as a coach, he began to stress these more.
"I wanted to show the boys if you work hard and are disciplined in a tough sport, you become a better person in life," he explained. "I want them to teach this to their kids. The ups and downs in wrestling teach you about life, about getting back up. That it's ok to get knocked down. Then you get back up."
Carrollton has a long history of being a successful program, as well as, always having amazing community support.
"I'm happy I could keep that tradition going during my tenure with the help of a lot of good people around me. It's been an honor being the head wrestling coach at Carrollton High School," Pasiuk said. "I want to thank our administration for allowing me the opportunity to lead our wrestling program and trusting me for all these past years."
Pasiuk has nine years until he can retire and plans to devote the next four years to his two boys.
Pasiuk's other head coach accomplishments include:
•302 Dual Meet Wins;
•6 League Championships, Malvern-1994, 1995; Carrollton-2015- 2017, & 2020;
•6 All-League Most Valuable Wrestlers;
•7 League Runner-up Finishes (1996, 2009, 2012-2014, 2018, 2019);
•Regional State Dual DII Champions, 2017;
•State Dual Tournament Final Four, 2017;
•Regional State Dual DI Runners up, 2018, 2019;
•7 Sectional Team Championship, 1995, 2014- 2019;
•3 Sectional Team Runners-up, 2012, 2013, 2020;
•52 Individual Sectional Champs;
•22 Individual District Champs;
•157 District Qualifiers;
•56 State Qualifiers;
•22 State Placers;
•6 State Runners-up;
•5 State Top Ten Team Finishes;
•1 DII Most Outstanding Wrestler;
•1 Senior National Champ, 2019;
•Academic Team All Ohio, 2018.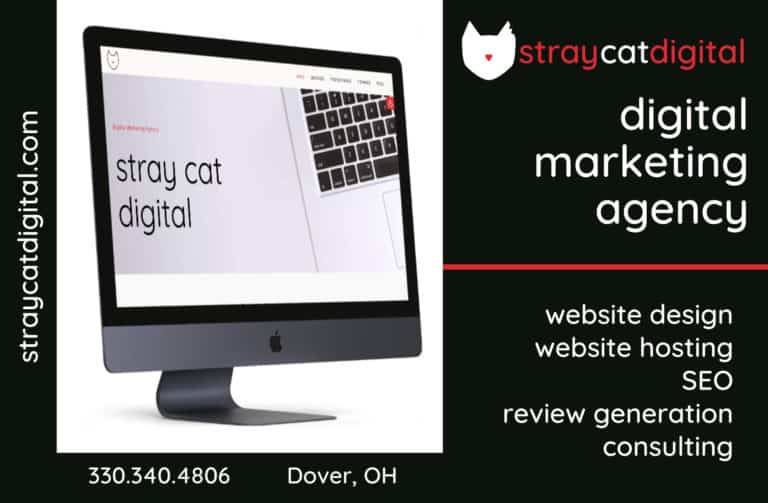 Sign up for our Newsletter
Interested in a monthl roundup of stories? Enter your email to be added to our mailing list.