By Carol McIntire, Editor
Two Carrollton High School seniors plan to continue their athletic careers at the University of Mt. Union this fall.

Wrestler Alex Carrothers and basketball player Adam Chaney both made announcements recently they signed with the University. Carrothers compiled a 109-32 record during his career at CHS which leaves him tied for 13th in all-time wins. He recorded 53 pins and 176 takedowns. He was a first team Eastern Buckeye Conference selection, two-time sectional champion, two-time district runner-up, three-time district qualifier and placer, three-time state qualifier and three-time Academic All-Ohio.

He also ran cross country and track for the Warriors, earning a total of 11 varsity letters. He continues to hope classes resume this spring and he can earn his 12th letter.
"My brother, Noah, has 11 varsity letters and I really want to beat him," Carrothers said.
He is quick to express appreciation to his high school coaches, school and community.
"I want to thank my coaches, parents and teammates, past and present," he said. "I want to thank the fans and the wrestling community for their support which is helping me shift from high school to college."

Carrothers said his decision to attend Mt. Union relied heavily on the atmosphere of the campus and the program.
"It feels like a family there," he said. "I like Coach (Josh) Malave and the staff there. They have a successful program and I feel like I will fit in. Also, I know a decent amount of people there and it is close to home. I also know other wrestlers from the EBC (Eastern Buckeye Conference) who are there."

His parents (Demi and Cindy) are also pleased with his decision and look forward to watching him wrestle close to home.
"We were supportive of Alex, but also pushed him to look at all schools," Demi said. "We are happy he chose a smaller school. It just felt like home there. We feel the coaching staff is honest and informative and friendlier than the other schools. The team seems very close-knit. I had the opportunity to watch them wrestle at a couple tournaments and they all root for each other. The staff pushes the team effort. We are very proud that he put academics ahead of athletics while making his decision. He received a trustee scholarship that will primarily cover the cost of his tuition and room and board."
Carrothers plans to major in mechanical engineering.

His high school coach, Ken Pasiuk, praised the efforts of Carrothers and his decision to continue his wrestling career.
"I couldn't be more proud of Alex for his accomplishments both academically as well as athletically. He's proven these last four years that he has a desire to be the best at everything he does. I think Mount Union is a great choice for him. He will be successful academically and be able to compete there athletically. We are extremely excited that Alex decided to continue to wrestle at the college level. Mount Union has a great coaching staff that will continue to help Alex improve on his skills. They have built a tough program that is respected around the country. The best part is that it's close to home for fans to go watch him," Pasiuk said.

The Purple Raiders wrestling team won the 2019-20 OAC championship with a 7-0 record and finished the regular season 15-3 overall. Five wrestlers were named All-Americans by the National Wrestling Coaches Association.
Typically, wrestlers earn All-American honors with a top eight finish at the NCAA Championships, however this year, due to the COVID-19 pandemic the championships were cancelled. All-American honors were based on each wrestler's overall body of work through the regional tournaments and up to the national championships.
 
CHANEY
Chaney announced his decision on social media saying, "For as long as I can remember, I have had dreams to play college basketball. I am more than thankful to have the opportunity to pursue those dreams. After a lot of consideration and talking with my family, I have decided to continue both my academic and basketball career at the University of Mt. Union."
"I made my decision primarily based on the fact that it is close to home and the family aspect of the program," Chaney said, noting he was considering three colleges.
"On my visit, that was the first thing they said, "it's all about family. That weighed heavily on my decision," he added.
He expressed appreciation to his high school coach the past two years, Mike Aukerman, and is AAU coach Scott Phillips, for pushing him along the way.

During his career at Carrollton, Chaney was the 2020 Eastern Buckeye Conference player of the year, a two-time All-Ohio selection and scored 1,111 points. He finished his career fourth in all-time scoring at the school. During his senior year, he averaged 19.8 points per game (ppg), 9.2 rebounds per game and 3.4 assists.

He will join a Mount Union team that was a national contender before the season was cancelled in March.
The Purple Raiders won the Ohio Athletics Conference (OAC) tournament with wins over Otterbein in the quarterfinals 75-57, Heidelberg in the semifinals 97-66 and John Carroll in the finals 85-74. The team was scheduled to host the first and second rounds of the 2020 NCAA Division III Men's Basketball Tournament when the season was suspended.
The team ended up No. 5 in the nation in the D3hoops.com Top-25 poll, which was the highest ranking for the Purple Raiders in the Top-25 poll since it began in 1999-2000.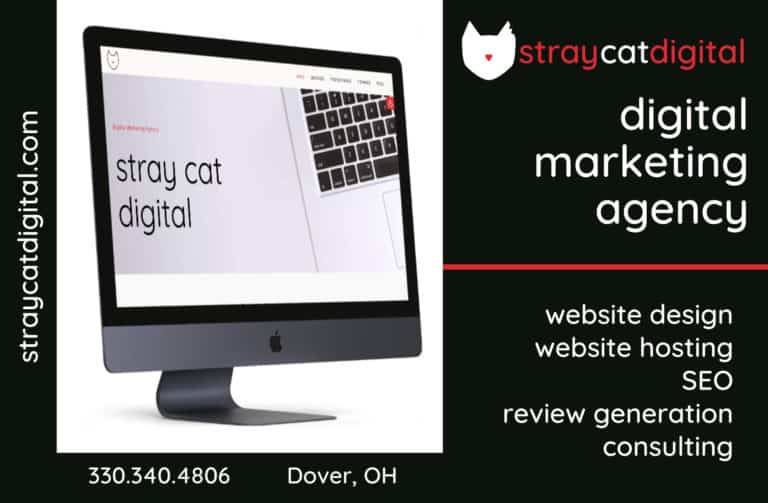 Ad goes here.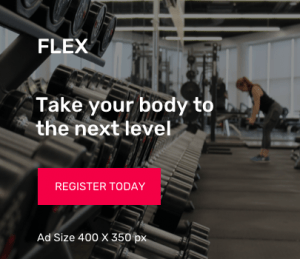 Sign up for our Newsletter
Interested in a monthl roundup of stories? Enter your email to be added to our mailing list.