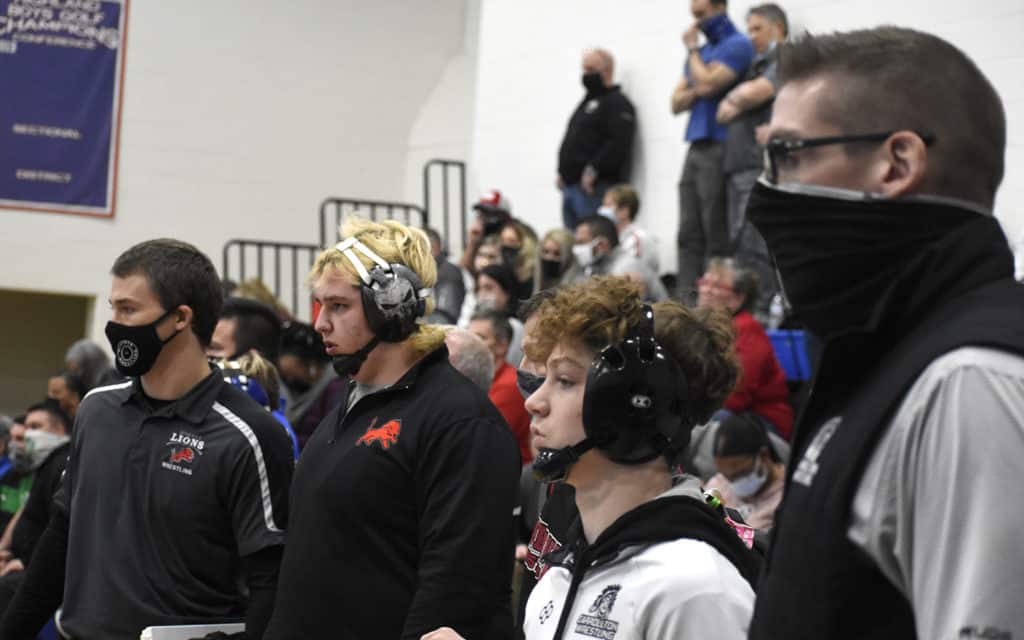 Burress, Carman stand at the state wrestling tournament
By Leigh Ann Rutledge
CCM Reporter
The state wrestling tournament was heartwarming for one wrestler and heartbreaking for the other.
Minerva senior Jarrett Burress and Carrollton freshman Josh Carman placed second and fourth, respectively in the 84th Ohio State Wrestling Individual Tournament. Both wrestlers left everything they had on the mat.
Burress, a senior at Minerva, came into the tournament as a two-year sectional and district champion with a 38-0 record and was named Eastern Buckeye Conference Wrestler of the Year.
Burress faced Todd Allen of Medina Buckeye in the championship round. Allen struck first taking Burress down and Burress escaped. Allen, leading 2-1 going into the second period, began in down position and escaped. On an attempted takedown, Allen received a penalty point for an illegal move by Burress, giving him a 4-1 lead heading into the final period. Burress began in down position, escaped and landed a takedown to tie the score. Allen earned a point for an escape before the period ended giving him the 5-4 win.
When asked what challenges he faced with Allen, Burress stated, "It was hard to break him from position, he always stayed square. It was hard to get him out of position where I could score."
Even though disappointed, Burress said, "It feels great to point out to people that Minerva wrestling is not pushovers; we have good talented wrestlers."
Burress, a three-time state qualifier, was glad to have had the opportunity to wrestle this year after the tournament was cancelled last year.
" We're not wrestling at the Schott but just being able to come out here and wrestle feels so much better than getting ready to get in the van and they say, 'Hey there is no state tournament this year'" he said. "It makes everything more appreciative."
Talking about his season, Burress noted, wrestling season is fun.
"It's not like other sports where you can have two or three good kids better than you, it's either you're better than that kid or he's better than you," Burress said. "My goal was to win a state title, but I am disappointed, but not too upset because I went out there and wrestled my hardest in these last four matches."
Burress noted he doesn't have plans to wrestle in the future, but it's still not completely out of the picture.
Burress (285 lbs.) pinned Luke Moore of Keystone in 4:19 in his opening match and defeated Demitrius Hernandez of Napoleon 9-6 in the championship quarterfinals. In the first round, Burress earned a takedown and three near fall points for a 5-0 lead going into the second period. Hernandez began in down position and escaped. Burress took him down and Hernandez escaped. Burress took him down and again, Hernandez escaped. Leading 9-3 going into the final period, the wrestlers began in neutral. Hernandez was awarded a penalty point for stalling against Burress and landed a takedown before the clock ran out.
In the championship semifinals, Burress defeated Thadd Huff of London 3-1. Neither scored in the first period and Burress began second period in down position and escaped to lead 1-0. Huff was in down position at the beginning of the final period. Burress scored two near fall points before Huff escaped.
Head Coach Chad Hilliard noted on his team's storied year, "Minerva has had a lot of these dates on our calendar for over a year now. Of course, we have a really good team and the focus is for our whole team to improve. This year, winning a league title, sectional title and district runners-up, we have a lot of guys who have contributed all season long.
"When it comes to winning a state title, Jarrett has learned how to be a little bit selfish and take things into his own hands. The work that Jarrett has put in on and off the mat, that has shown over the course of the last three years. To win a state title, he has put in a tremendous amount of work. That is the story of Jarrett's career and season this year."
Carman, a 113 lbs. freshman, faced Dan Adams, a senior from Louisville, in the battle for third place. Adams made a quick takedown and led 2-0 going into the second round. Adams began the second period in down position and scored a reversal to lead 4-0 going into the final period. Carman began the period in down position and was not able to escape, falling to Adams.
In his first year as head coach, Joe McGee and his staff coached the Warrior wrestling team to league and sectional runners-up. Nine wrestlers qualified for sectional competition and three qualified for state.
Regarding the "fearsome freshmen" qualifiers, McGee said this about the wrestling program.
"I talk about the freshman class. We have two kids who could easily be in the lineup anywhere else, but because of the kids we have and their weights, they can't make it. I am really excited for the next four years because these kids are going to be pretty tough and I think they can also break a lot of records at Carrollton, which is a pretty big deal."
After Carman lost his first match, McGee explained how he came back.
"A lot of grit, tons of grit," McGee said. "Looking at the bracket, I thought he had the toughest bracket of all the kids. It's just grit."
In McGee's first year as head coach of the wrestling program, he admitted he has been "soaking in" the entire year. What has been his favorite moment?
"Maybe getting Josh on the podium. There are just so many good things I am so excited about."
Carman joins a very select group of freshman state placers.
"Coach told me when I came off the mat the only freshman to place this high was Ben Pasiuk (a four-time state placer and Carrollton's second state champion behind brother, Aidan)," Carman said. "That means a lot to me. I really look up to Benny."
Carman was quick to give credit to his fellow freshman who participated at state, Kolten Barker and Levi Pidgeon. The trio has wrestled together since kindergarten.
"I wouldn't be here without those two," Carman stated. "We really grind on each other at practice and make each other better."
When asked about the whirlwind that was the tournament, Carman said, "It wasn't the Schott in the big gym, but it was a good time."
Regarding his plans for next year, he said simply, "Win another match. Be better."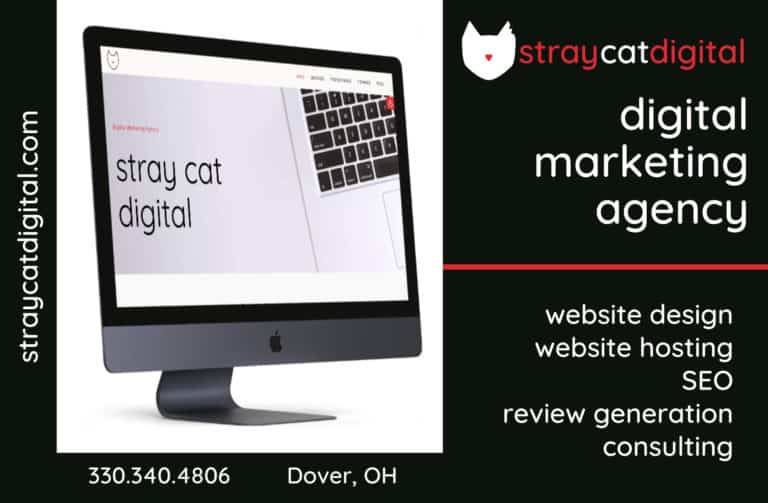 Sign up for our Newsletter
Interested in a monthl roundup of stories? Enter your email to be added to our mailing list.