CCM Staff Report
Carroll County Commissioner Jeff Ohler attended his last meeting as commissioner at the Dec. 29 end of year meeting. Ohler is retiring from office after serving 12 years as a county commissioner.
"It has certainly been a pleasure," said Ohler. "I have learned a lot and we are very fortunate to have a great set of officers who take care of their offices and a great set of people who were elected to their positions. I will miss those relationships. I think we are in great hands with Donald Leggett coming in and he will be a good medicine for the county."
"I started at the bottom and you encouraged me to move up when I did not think I could," said Commissioner Chris Modranski. "I really appreciated the encouragement and thank you."
"I enjoyed my time with Chris Modranski and Bob Wirkner," said Ohler. "I remember encouraging Chris and he has done a great job. I think Chris Modranski will be commissioner for as long as he wants."
A proclamation was read honoring and recognizing Ohler's retirement.
In other matters, commissioners:
-APPROVED the following Road Use Maintenance Agreements (RUMAs): INR Ohio, LLC to commence use of 0.6 miles of Gallo Rd. for the purpose of ingress to and egress from the Grunder Well Pad, .9 miles of Lunar Rd. and .9 Macaw Rd. for the purpose of ingress to and egress from the Kiko Well Pad, for traffic necessary for the purpose of constructing sites and drilling horizontal oil and gas well.
-PROMOTED Bambi Merrick to the position of the fiscal supervisor at the Department of Job and Family Services (DJFS) at a rate of $27.15 per hour effective Dec. 26, 2022. Kate Offenberger, DJFS director, advised the position of fiscal supervisor will help relieve the administrative duties from the other supervisor positions.
-LEARNED From Commissioner Chris Modranski the county received a $105,000 Brownfield Remediation grant for a site at Imperial Aluminum in Minerva.
-APPROVED a special hauling permit for Carroll County Logging for hauling over Avalon Rd. (CR 20) and Bedrock Rd. (CR 29) in Harrison Township.
-APPROVED a 50-centper hour raise placeholder until a new salary plan is in place at DJFS. Director Kate Offenberger noted the new pay scale is from 2021 data and will probably take effect sometime in March. Probably everyone will get some sort of pay raise. Clemans Nelson is assisting with this.
-HEARD a report from Dawn Faulk, superintendent of the Carroll Golden Age Retreat. Faulk stated due to health concerns they cannot accept previously cooked meals; however, they still accept non-perishable food items. Residents were treated to light tours on the bus this holiday season.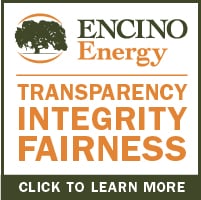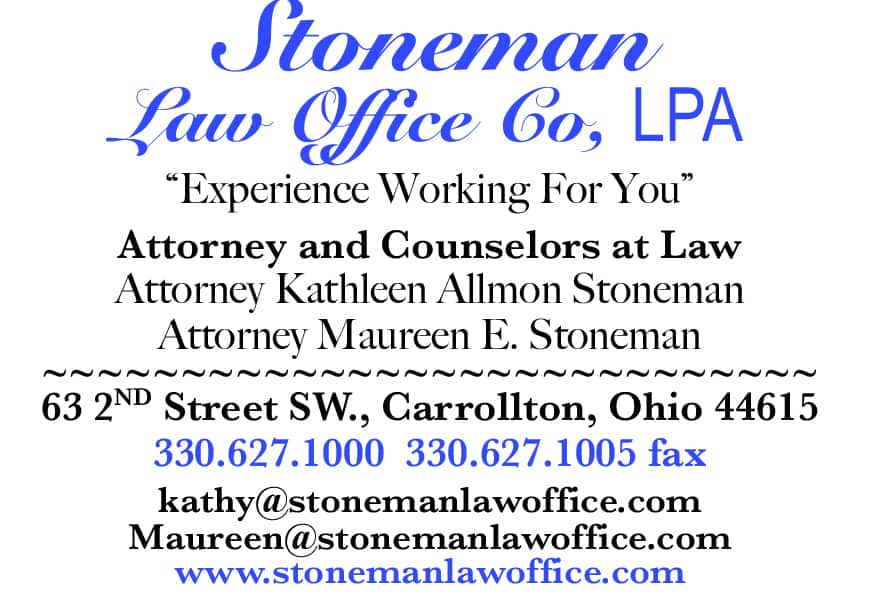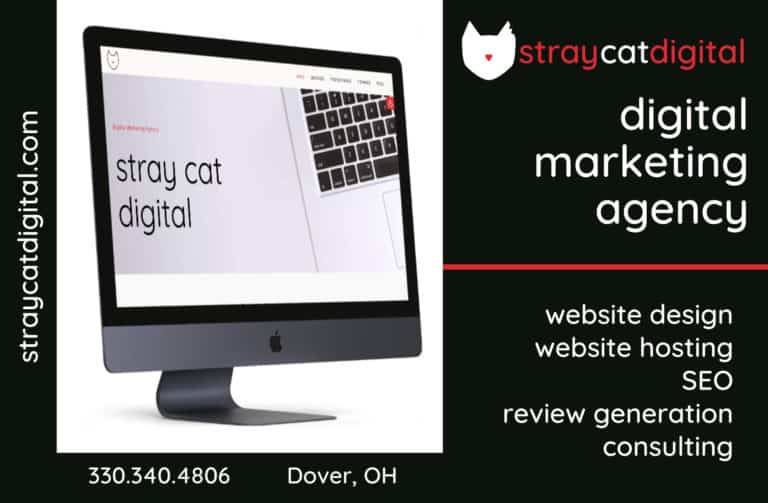 Sign up for our Newsletter
Interested in a monthl roundup of stories? Enter your email to be added to our mailing list.