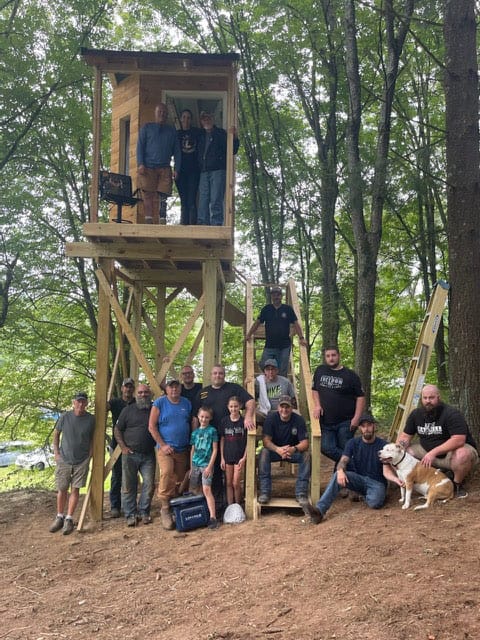 By Carol McIntire
Editor
Shortly after the sun rose above the trees in a lush green valley just west of Carrollton Aug. 14, Veterans Outdoor Adventures (VOA) and volunteers began to gather.
The temperature was cool for an August morning, but just right for the job the group was about to undertake. As was the norm, deer ran through the valley that morning. The wooded hillside provided the perfect site for deer hunters to seek their prey.
The 34 volunteers included veterans, employees and former employees of the New Philadelpha Lowe's, family, friends and members of a non-profit group known as Veterans Outdoor Adventures.
Curtis Baumann, founder of Veterans Outdoor Adventures, coordinated the group's mission that day: to build an adaptive tree stand for a local disabled veteran.
By the end of the day, Troy Hershey, a proud Air Force veteran who served from 1988-2003, including a tour in Afghanistan following the 9-11 attacks, walked up the steps and into his new adaptive hunting cabin/blind.
Following his military service, Hershey entered the law enforcement field, where he sustained a gunshot wound. In 2015, after undergoing 60 surgeries, his leg had to be amputated.
Baumann, also an Air Force veteran, and Hershey lived less than 30 miles apart, yet they had not met until they were introduced though a family member who felt Troy was the perfect fit for Veterans Outdoor Adventures.
"I've always been a hunter," Hershey said standing in the valley watching the volunteers create his one-of a kind cabin/blind. "I prefer archery; that's my method of hunting, but it's been difficult since I lost my leg."
Baumann's journey to "give back to the veteran community by building and providing opportunities for them to enjoy the Ohio wilderness" began about four years ago on his property at Zoar.
"My friend, a 95-year-old World War II veteran, wanted to go hunting, but the problem was, how could we get him in the tree stand," Baumann explained between answering questions from volunteers.
"I talked to a couple of guys. Asked them if they could build a handicap accessible deer stand so he could get in the stand. They said, yes, and we built a ramp."
That first build led to a brainstorming session about how to help veterans enjoy the outdoors and led to the formation of Veterans Outdoor Adventures, a non-profit organization.
"A friend and I footed the bill for supplies for the first build," Baumann said. "Then we got the non-profit status followed by call from the New Philadelphia Lowe's store who heard about our program."
Bill Sandy, a manager at Lowe's was interested in supplying materials for the program through the company's "Lowe's Heroes Program." Sandy explained veterans are important to Lowe's and the company is a strong supporter of veterans organizations and programs.
"Each store receives funding. They have the option to choose a non-profit to support. The New Philadelphia store selected Veterans Outdoor Adventures.
Next came a phone call from the New Philadelphia Oak Lodge #510 Tracey Ruggeri,POC, asking, "What do you need?"
"They are the ones who provide the extras – deer stand chair, and basic hunting starter kit," Baumann noted, adding Longhorn Steak House of Canton provided lunch onsite for the volunteers.
Lowe's provided all the supplies for the custom-built Hershey tree stand. Sandy, along with six current and former employees assisted with the build. Eric Drylund and Jason Brown served as foremen for the project. Drylund prepares the blueprints according to the needs of each veteran. "Each one is different," Sandy explained. "This is about everyone here today coming together to make something nice for the recipient."
As the crew was systematically cutting, placing and nailing boards, installing the roof and windows, a car drove along the path that led to the build site.
"You're going to want to meet this guy," Baumann said pointing in the direction of the vehicle. "This guy is our VIP this year and was the recipient of our first build with Lowe's. He's a Vietnam vet; Bob Fulton of Cadiz." The Hershey build was the third completed in conjunction with Lowe's.
A chair was pulled up for Fulton to sit in, and he and Hershey immediately engaged in conversation while Baumann continued to outline the organization's mission.
"This is our first build this year," he said. "We would like to do two a year. Our goal here is to be ready for hunting season. To be able to tie the program into Lowe's is huge. We can help so many more people."
As work progressed on the tree stand, Hershey took a few minutes away from his conversation with Fulton to talk about what has happening in the nearby trees and check out his custom tree stand chair.
"It's amazing," he said. "For me, it's been a process to accept that this organization wanted to build this for me. Once I got over the 'I'm not worthy of this' feeling, I began to accept it and it truly is awesome."
At the end of the day, a plaque was attached to the outside wall near the door of the custom built deer stand that includes a covered porch (the first of its kind). Hershey and his new friend, Fulton walked up the steps and surveyed the inside with his wife and his new friend, Fulton at his side.
Volunteers then posed for a group photo, signaling the completion of another project.
"If we can make one day better for anyone, then we did our job for that day," said Baumann.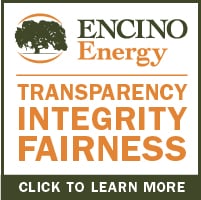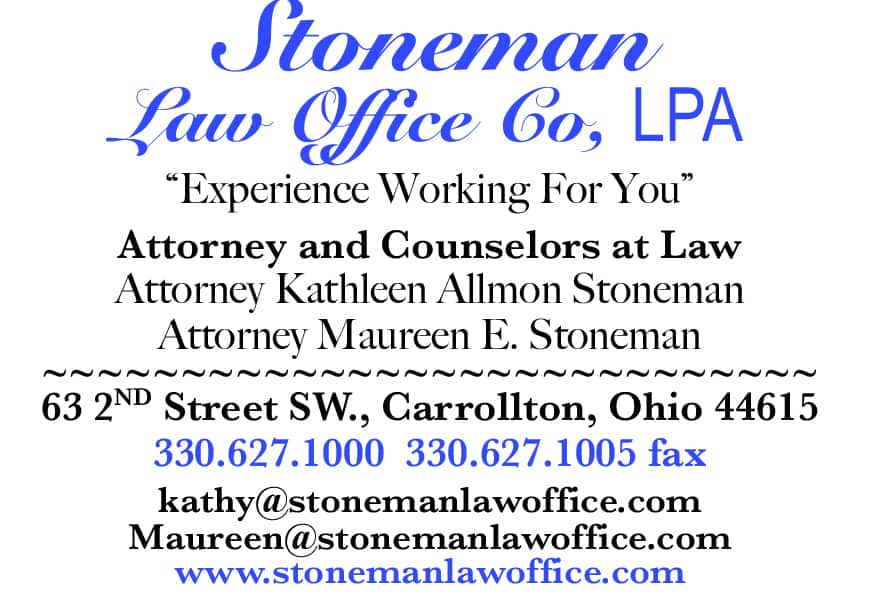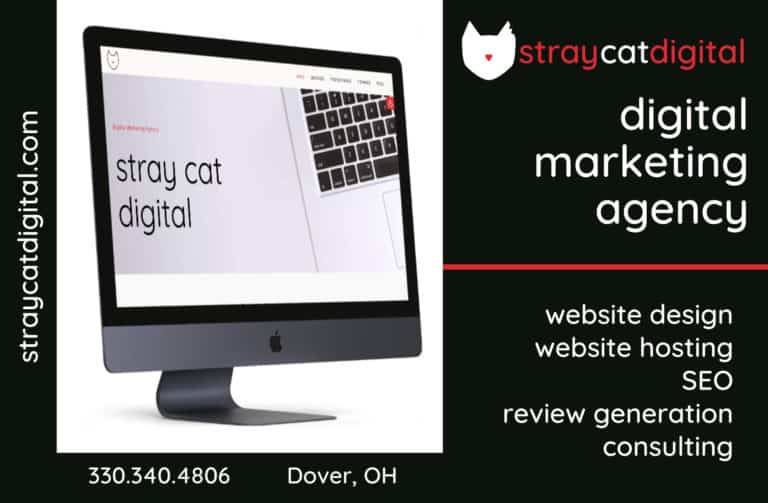 Sign up for our Newsletter
Interested in a monthl roundup of stories? Enter your email to be added to our mailing list.