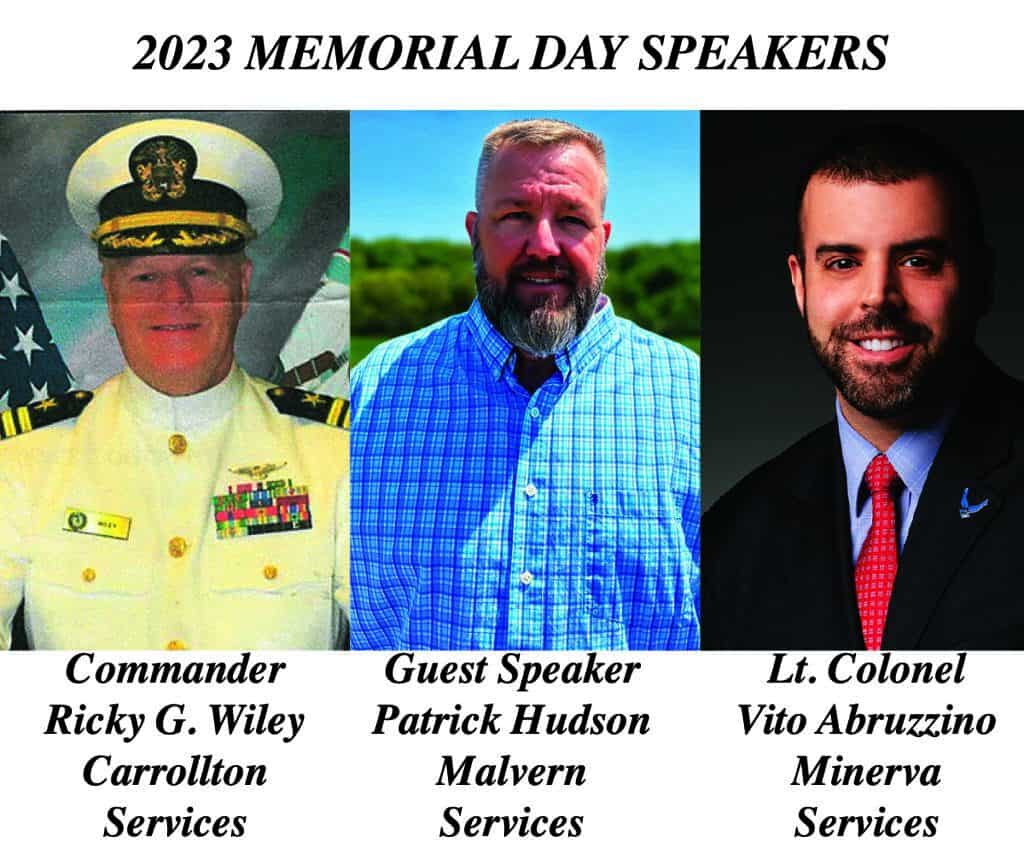 Carrollton
Commander Ricky G. Wiley of Canton is the guest speaker for the Carrollton Memorial Day observance May 29 at Westview Cemetery in Carrollton.
The ceremony will begin at 11 a.m. with the singing of the National Anthem by Collin Meek and an invocation by American Legion Post 428 Chaplin Tim Cashen. The Carrollton Warrior Marching Band will present selections followed by remarks from Wiley.
Wiley is a graduate of Stark State College and Malone University with degrees in Marketing and Business.
He received advanced education through the Naval Post Graduate School of Monterey, CA.
He served in the military more than 35 years in the enlisted and officer ranks prior to his retirement in 2022. Wiley was commissioned as a Naval Officer after 16 years of enlisted service, obtaining the rank of Chief Petty Officer. He's a licensed real estate agent and nationally accredited as professional in human resources.
His naval service includes shipboard tours onboard the USS Dwight D. Eisenhower (CVN 69) at Norfolk, VA, and the USS Steven W. Groves (FFG 29) at Mayport, FL, along with Air Squadron assignment at Naval Air Station, Cecil Field, FL. His tours included United States Joint Forces Command, Norfolk, VA, United States Forces Japan, Yokota, Japan, Naval Surface Warfare Center, Dahlgren, VA, Naval Surface Warfare Center, Crane IN, Naval Sea Systems Command Surge Maintenance Head Quarters, Washington, D.C., Expeditionary Combat Readiness Center, Norfolk, VA, and McCrady Training Center Fort Jackson in Columbia, SC. His assignments included Commanding Officer, Officer in Charge, Assistant Officer in Charge, Executive Officer, Human Resources Director and Manning Officer, National Administrator, Operations Officer, Training Officer and Administrative Officer.
He wears the Aviation Warfare Insignia. His awards include the Defense Meritorious Service Medal, Meritorious Service Medal (two awards), Navy Commendation Medal (four awards), Navy Achievement Medal (five awards), Army Achievement Medal, Armed Forces Service Medal, Military Outstanding Volunteer Service Medal, Armed Forces Reserve Medal and Expert Pistol Medal along with various other personal, expeditionary and unit awards.
Wiley and his wife, Lori, have a son, married to Helena, and one granddaughter, Oaklyn Marie.
VFW Post 3301 members Bob King and Jack Rutledge will place a wreath at the veterans memorial and VFW Auxiliary members Tammy Newbold and Tammy Jones will place a wreath at the unknown soldiers memorial.
The ceremony follows the annual Memorial Day Parade, which begins at 10 a.m. Lineup begins at 8:30 a.m. on Third St. NE (former high school street). Entries will march south on N. Lisbon St., around the west side of Public Square, and past the Carrollton Post Office. Parade participants are invited to attend the ceremony at Westview Cemetery.
Malvern
Malvern's Memorial Day ceremony and parade will be held May 29, starting in front of the Malvern Historical Society's Memorial Wall at 9 a.m.
Following the service,the parade will march down E. Porter St., making a stop at St. Xavier Catholic Church cemetery, then moving on to Bethlehem Cemetery on Alliance Rd. where guest speaker Patrick Hudson will give a speech.
Lunch will be served at Malvern American Legion Post 375 Post Home at 203 Bridge St. following the parade and services.
Hudson was raised in Malvern with four brothers. His parents are John and Dolores Hudson. He currently resides in Kensington with his wife, Carol, and two sons, Caleb and Kyle.
Hudson is employed at American Axle in Minerva as Manager Plant Maintenance. He joined the United States Air Force in May 1988. He was Honorably discharged in May 1992, achieving the rank of Senior Airmen.
He attended Basic Training at Lackland Air Force Base in Texas and received a military occupation training as a Firefighter / Rescue Specialist at Chanute Air Force Base in Illinois. His duty stations include Dover Air Force Base, Delaware, and Soto Cano Air Base, Honduras. As a Gulf War Veteran, he served two tours in support of the liberation of Kuwait.
Military achievements include Dover A.F.B. Firefighter of the Quarter and Firefighter of the Year in 1989, Senior Airmen below the zone, Military Airlift Command Professional Image Award in 1991, Joint Service Achievement medal, Joint Meritorious Unit Award, Air Force Outstanding Unit Award, National Defense Service medal, Southwest Asia Service Medal with 3 devices, Saudi Arabia Medal for the Liberation of Kuwait and the Kuwait Liberation Medal.
Hudson is a member of American Legion Post 375, Life Member of V.F.W. Post 4120 and a Life Member of the Combat Veterans Motorcycle Association. He served 31 years on the Minerva / Sandy Creek Fire District, retiring as the Assistant Chief.
In 2019 he was selected as the Minerva Person of the Year.
Pre-Memorial Day Events
Ceremomies will take place at area cemeteries May 28 beginning at 10:30 a.m. with Herrington-Bethel Church, followed by Mechanicstown at 11 a.m., Scroggsfield at 11:30 and Harlem Springs at noon.
MINERVA
The West Township Memorial Association will host a Memorial Day service May 29 at Moultrie Chapel, located on State Route 172, Moultrie.
The march to decorate the graves will begin at 2 p.m., led by Don V. Cross American Legion Post #357 from Minerva. Amelia Whiteleather, fifth grader from Minerva Elementary, will recite the Gettysburg Address. Patriotic music and taps will be provided by the Minerva Community Band.
The program inside the chapel will include speaker Lt. Col. Vito J. Abruzzino from Lisbon.
Abruzzino serves as the Columbiana County prosecuting attorney, taking office in January 2021. He is also a Lieutenant Colonel in the US Air Force Reserve Judge Advocate General's (JAG) Corps and the Staff Judge Advocate (SJA) for the 914th Air Refueling Wing in Niagara Falls, New York.
He is in command of the station's legal office, serving the 2,000+ Airmen. In his role, Abruzzino is a legal advisor to senior-military commanders, an ethics counselor, prosecutor and estate planner.
Prior to joining the 914th, Abruzzino was the Deputy Staff Judge Advocate (DSJA) of the 910th Airlift Wing, Youngstown Air Reserve Station, Vienna and was the Senior Defense Counsel (SDC) for Team 8, Tennessee Valley Region, 154th Legal Operations Detachment, Alexandria, VA.
Abruzzino enlisted into the U.S. Army Reserve after high school, attended basic combat training at Fort Sill, OK, in the summer of 2000 and immediately joined the West Virginia University U.S. Army ROTC Battalion, commissioning out of that program in May of 2004. Following commissioning, he attended West Virginia University College of Law, graduating in 2007 and assessed into the active duty JAG Corps in early 2008.
He has served as a legal assistance attorney, trial counsel, Special Assistant U.S. Attorney, senior trial counsel, tax center OIC, and defense counsel at different times in his career.
Veterans attending the observance will be recognized. Special music will be provided by Kendra Bertsch. Joseph Ellis will lead the congregation in a group singing. Ice cream will be served after the service.
The West Township Memorial Association includes Shirley Whiteleather Fox, president; Jeff Haynam, vice president; Diana Richeson, secretary; William Ellis, treasurer; Stephen Smith, Joseph Ellis, and Sarah Ellis.
The chapel is located two miles east of the intersection of SRs 183 and 172. Address for GPS is 23577 St. Rt. 172, Minerva.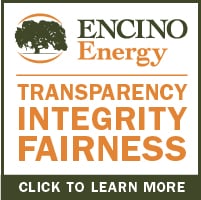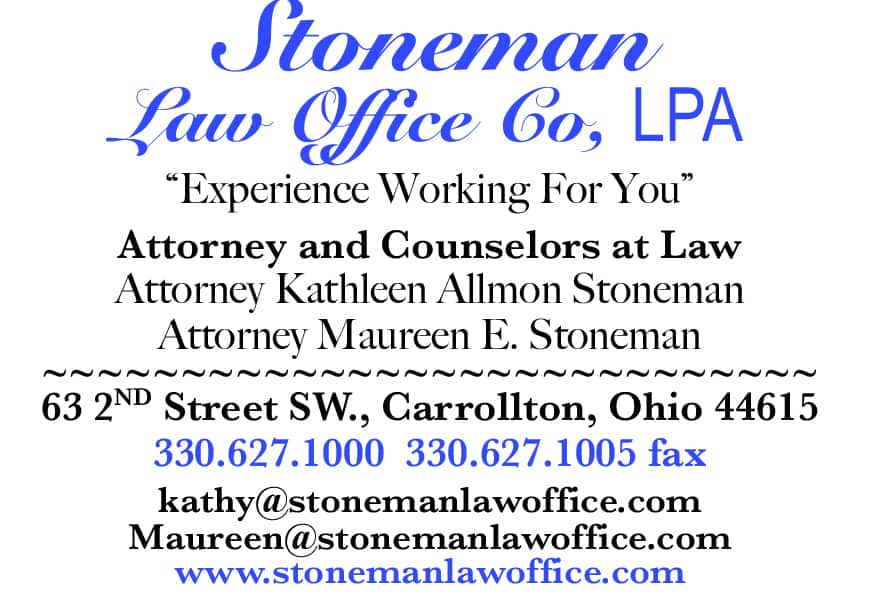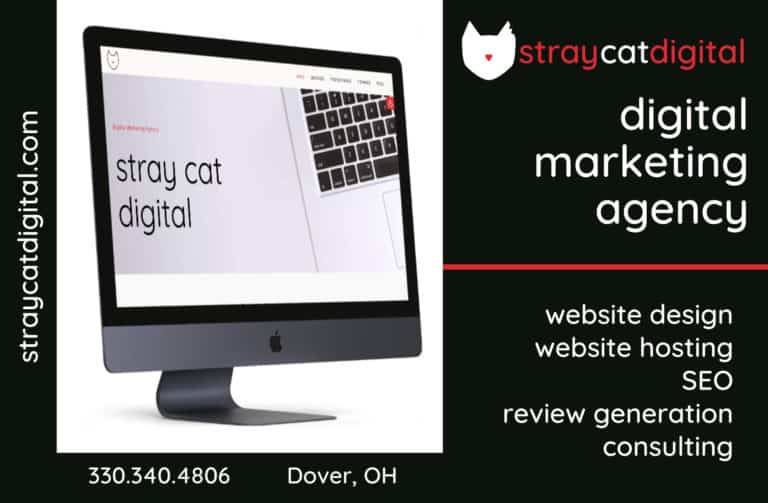 Sign up for our Newsletter
Interested in a monthl roundup of stories? Enter your email to be added to our mailing list.