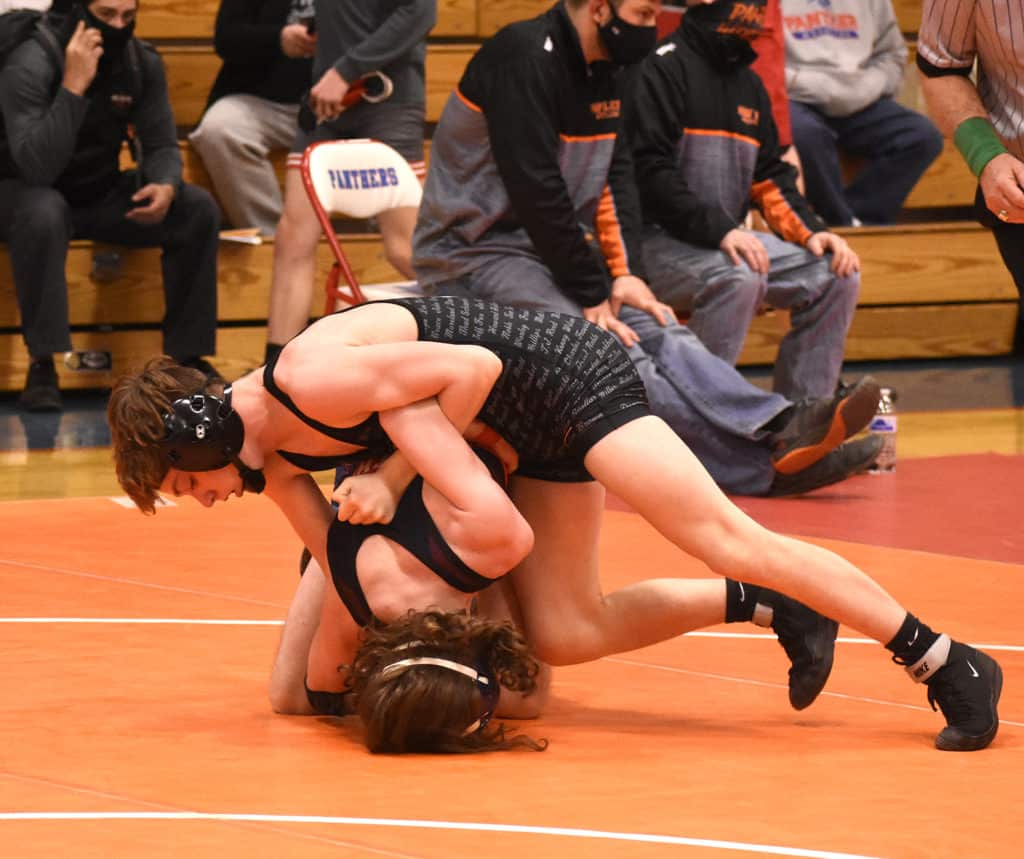 Warriors capture Licking Valley championship
By Leigh Ann Rutledge
CCM Reporter
The Carrollton Warriors wrestling team won the championship trophy at the Licking Valley Invitationals Jan. 9, the first under Head Coach Joe McGee.
The Warriors competed against 13 other teams and were included in the field of 135 wrestlers. The team of 14 wrestlers competed in 60 matches, 29 of which ended with a Warrior pin.
The Warriors had individual four champions, two second place finishers, one third place finisher, three fifth place finishers and two sixth place finishers.
Senior Nick Jones (220 lbs.) and freshmen, Kolten Barker (106 lbs.), Josh Carman (113 lbs.) and Levi Pidgeon (120 lbs.) won weight brackets.
Jones pinned four opponents, three under one minute. He pinned Trejuan Bradford of John Glenn in 2:23, Cody Frase of Heath, 20 seconds; Tyler Harter, Northridge, 59 seconds and Dylan Keife, Warren, 45 seconds. In the championship round, he defeated Michael Wagner of River View 6-2. Wagner also pinned all his opponents before meeting Jones.
After a bye the first round, Barker won 4-3 over Ethan Burkhart of New Lexington before a second bye. He pinned Courtney Bichard of John Glenn in 26 seconds and senior Jeremy Gano of River View in 1:38. In the championship round, he faced Hayley Snyder of Warren. Snyder scored a pin, and three decisions enroute to face Barker. Barker won by pin in 55 seconds.
Carman faced Ben Little of Archbishop McNicholas, pinning him in 1:43 and defeated Tyler Ratliff of New Lexington 8-5.
After a bye round, he pinned Clay Carpenter of Warren in 24 seconds and win 2-1 over Jarret Stillion of Meadowbrook. He won by major decision 11-1 over AJ Kimble of Licking Valley.
Pidgeon landed three pins on his way to the championship round. He opened with a bye, then pinned Isiah McCaa of Newark in 3:59, Gunner Hickman of Archbishop McNicholas, 1:32 and Trevor Bachman of Heath, 25 seconds. He won 7-6 over Wesley Wydick of Utica. Facing junior Joe Perkins of Licking Valley, Pidgeon won 2-0.
Evan Lewis (160 lbs.) and Ben Zinda (195 lbs.) placed second in their brackets.
Lewis pinned Sammy Adams of Licking Valley in 1:03 and Heath Killian of Archbishop McNicholas in 15 seconds, the quickest pin for the team. In the championship round, Lewis, who was seeded second, faced Peyten Keller of Warren, the number one seed. Keller pinned Lewis in 3:56.
In the semi-final round, Zinda faced senior Austin Carpenter of Warren winning 15-7. Zinda placed second in his bracket after an injury default. Dom Speelman placed third in the 145 lbs. bracket. Brandon Carman (152 lbs.), Jaden Powell (170 lbs.) and Cody Fritz (285 lbs.) placed fifth. Ryan Kiko (126 lbs.) and Troy Lane (182 lbs.) placed sixth. "We, as a coaching staff, are pretty happy with this weekend," commented McGee. "Our boys continued the mindset we started on Thursday. They were ready and confident when they took the mat and were physical until the very end…that's what Carrollton wrestling is! We were excited the kids got to take home some hardware this year, because we were uncertain if we would get a chance to make it to many tournaments. We've got a week full of wrestling coming up and I hope we take the same mindset we've had into it."
They travel to Canton South Thursday and host New Philadelphia, Canton Central Catholic and Buckeye Local in a quad meet Jan. 16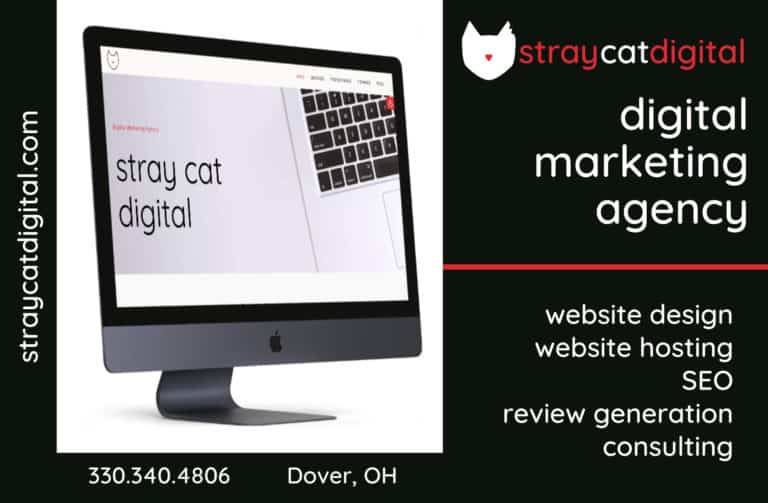 Ad goes here.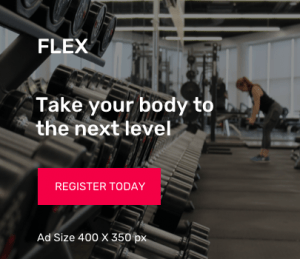 Sign up for our Newsletter
Interested in a monthl roundup of stories? Enter your email to be added to our mailing list.