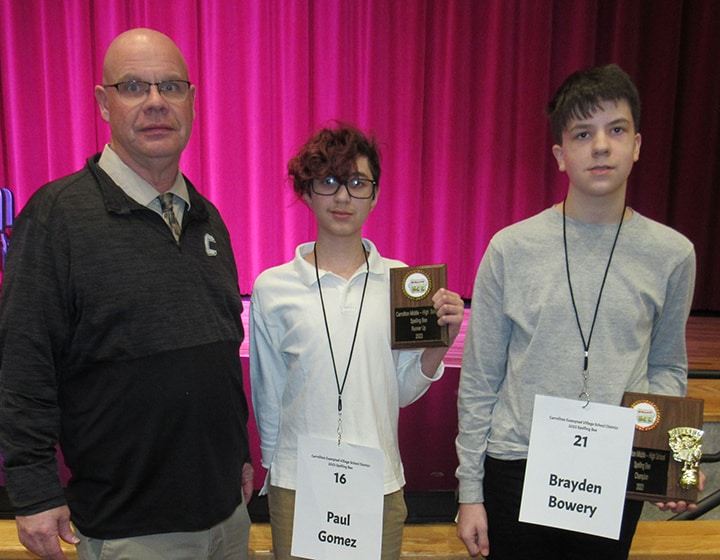 By Thomas Clapper
CCM Reporter
Carrollton Middle School has two champions from its Jan. 11 spelling bee at the Carrollton Schools PAC.
Aubrie Raines is the winner of the fifth-grade bee with the word "address" and Brayden Bowery is the winner of six through eight-grade bee with the word "locomotion."
Rose Seck served as pronouncer and judges were Acting Superintendent Dave Davis, Director of Special Services Tricia Green and Elementary Principal Matt Nicholas.
The fifth-grade spelling bee had seven spellers but went an astonishing 24 rounds. The results are as follows with the name of the participant, the round they went down on and the word misspelled: Round 1: Mallaree Palmer, debate; Round 2: Torin Cline, banana; Round 3: Zayden Bonar, judge; Round 6: Kadence Ullman, quote; Round 7: Isabel Pesta, rhyme; and Round 24: Jemma Roby, ability. Raines spelled "ability" correctly then her new word "address" to win. Raines and Roby both received plaques as winner and runner-up.
Grades 6-8 bee
The sixth through eighth-grade spelling bee lasted 11 rounds. The results are as follows: Round 1: Nadia Grimes, exhaust; Camrian Huffman, quarrel; Nayella Watts, vegetable; Emma Nicholas, contradict; Kali Stutler, plantation; and Berlyn Zimmerman, neighbor; Round 2: Aria Moser, exhibit; Round 3: Bray Jones, guardian; Round 4: Caden Husted, business; Round 5: Baden Neeley, convene; Eva Nicholas, popular; Round 6: Lola VanFossen, physical; and Hayden Hixenbaugh, deceit; Round 7: Dennis Arbaugh, chocolate; Round 8: Gracen Modranski, contamination; Round 9: Ani Ruggieri, tariff; Round 11: Gianna Fritz; and Round 11: Paul Gomez, coherent. Brayden Bowery spelled "coherent" correctly and then spelled "locomotion" to win the bee. Bowery and Gomez both received plaques as winner and runner-up.
"All of our spellers did a fabulous job," said Seck . "Thank you all for taking spelling so seriously." The winners will participate in the regional spelling bee March 4 at 1 p.m. at Kent State Stark.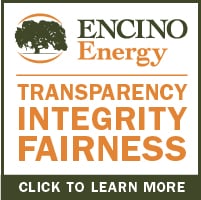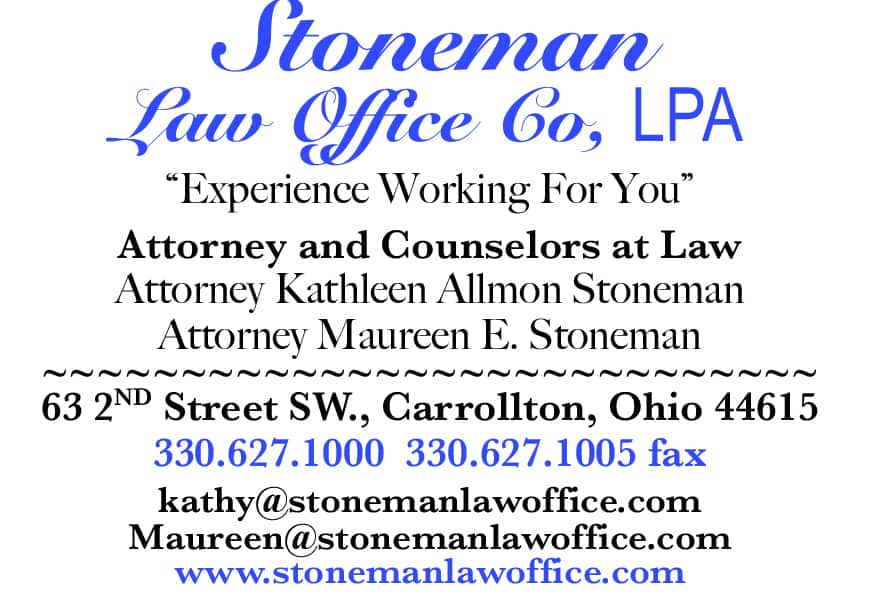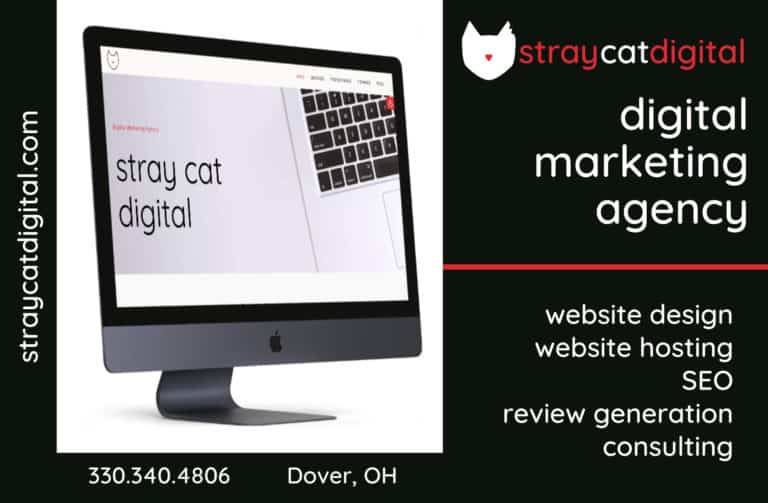 Sign up for our Newsletter
Interested in a monthl roundup of stories? Enter your email to be added to our mailing list.