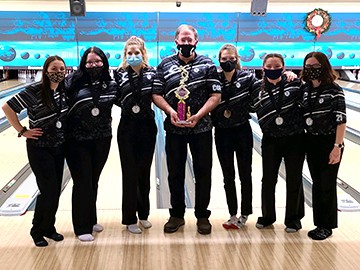 The decision as to who would advance to the championship round in the girls division at the NYE Varsity Bowling Tournament came down to the last ball in the 10th frame of the last game.
The match was unique in that it pitted the Carrollton varsity girls team against the Carrollton junior varsity (JV) team and between a father-daughter coaching duo of Joe Phillis and Wendy Russell. Phillis is the first-year coach of the JV team and Wendy is the second-year coach of the varsity squad.
Jolene Greaves, bowling for the junior varsity team, threw a strike against a seven count by Carenda Fowler, bowling for the varsity team, which gave the junior varsity a one-pin win and the opportunity to bowl for the championship.
"I am so proud of all 12 girls and how they represented CHS at the tournament," said Coach Wendy Russell. "There isn't another team or coach I would have rather lost to!! It was a high energy match for sure that came down to that 1 pin in the last game."
Phillis was equally excited about the performance of his team.
"The girls bowled awesome," he said. "They were on a mission to beat the varsity team. I told them to just try to make varsity beat them in five games and they replied, "Oh no we're going to beat them.'"
The matchup was set up by the varsity team winning the first two games of the Baker with scores of 216, 182, 178, 163 and 189 and junior varsity winning the next two with scores of 146, 179, 188, 209 and 190.
The JV team moved to face Perry in the championship in a three-game set. Perry rolled games of 193, 209 and 186 against scores of 150, 163 and 172 earn the championship title.
Qualifying round
Warrior varsity bowlers bowled games of 975 and 798 (1773 game total) and baker games of 208, 201, 198, 181, 196 and 168 (1152 baker total) for a grand total of 2925 to qualify in the no. 11 spot.
For the Warriors, Nikki Rummell rolled games of 229 and 142 for a 371 followed by Anissa Flanagan 363 (210, 153); Cailyn Bright 350 (182, 168); Fowler 314 (193, 121); Kellyn Harsh 214 (one game) and Tara Oberlin 161 (one game).
The CHS JV girls rolled games of 790 and 873 (1663 game total) and baker games of 165, 193, 142, 185, 160 and 164 (1009 baker total) for a grand total of 2672 to qualify in the no. 5 spot.
Scores included: Greaves 366 (180, 186); Abby Natcher 354 (155, 199); Madi Bittaker 331 (154, 177); Aubrey Taylor 316 (152, 164): Mackenzie Rummell 149 (one game) and
Zoey Elliott 147 (one game).)
The tournament was held at Park Centre Lanes in Canton.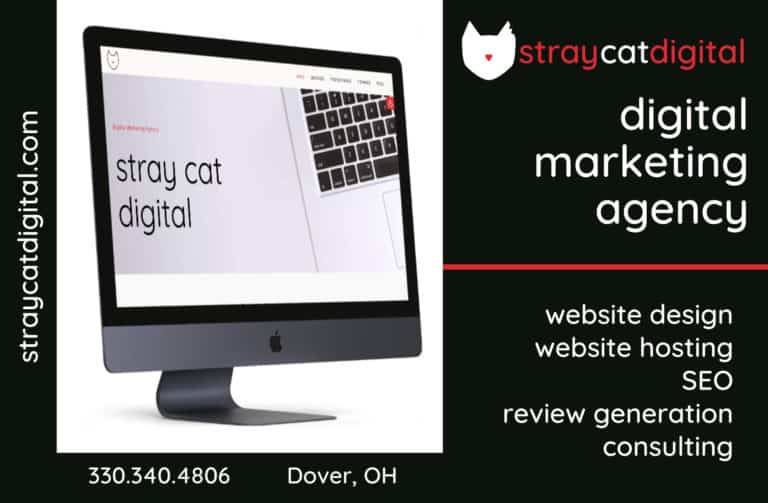 Sign up for our Newsletter
Interested in a monthl roundup of stories? Enter your email to be added to our mailing list.