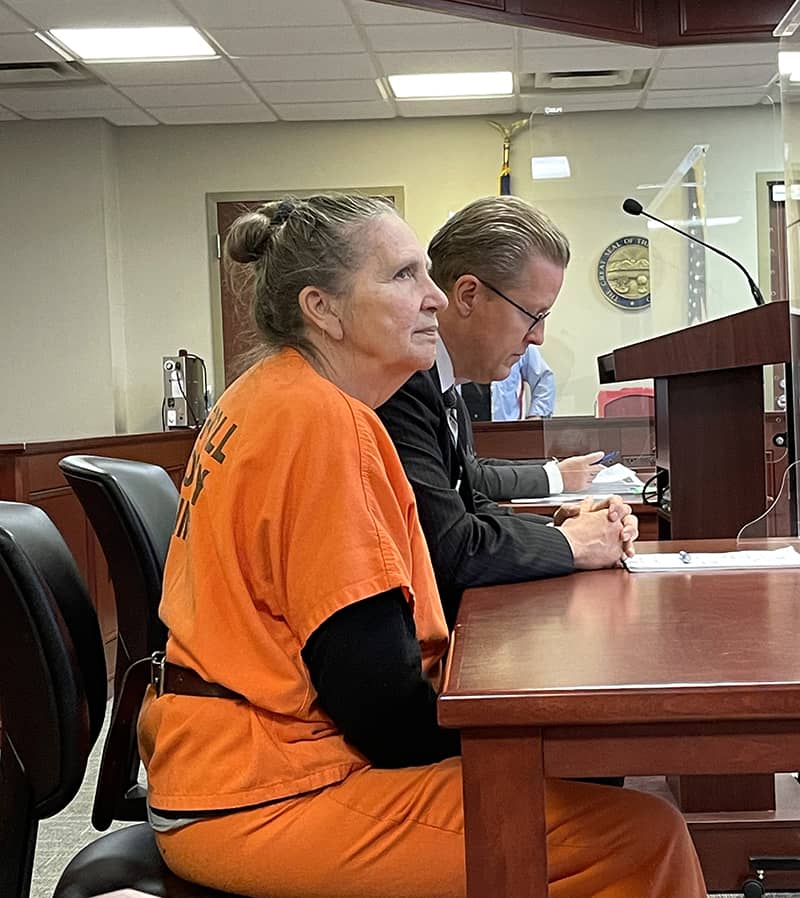 By Carol McIntire
Editor
Carroll County Municipal Court Judge Gary Willen handed down the stiffest sentence Diane Sibaugh has received to date for starving horses, but not until after he expressed his disgust in the case.
"There is not a reason in the world for this. You could have contacted the Humane Society and said 'I can't handle this' and they would have found somebody. Didn't work. You didn't do it," Willen said prior to announcing the sentence.
Silbaugh was charged with four counts of cruelty to animals in late February after four horses were found locked inside a barn in Harrison Twp. Two of the horses were dead.
The sentences of 90 days in jail on each of four counts of cruelty to animals are the maximum allowed by law for the misdemeanor charges. Unlike the sentences the 69-year-old Carrollton woman received in two previous cases for starving horses, Willen ordered the sentences be served consecutively for a total of 360 days in jail. However, he suspended one count on condition of an intensive five-year probation that includes 100 hours of community service, forfeiture of the two surviving horses, submit to random, unannounced visits by Humane agents or probation officers, not change her address without contacting the probation office and not own any animals during her probation. The probation office will also contact Humane Societies in surrounding counties to make them aware of the case.
"I don't even want you to own a dog, a cat, a bird. You just don't take care of them," Willen said.
Silbaugh was given credit for 36 days of jail time served since she was arrested Feb. 24, leaving 236 days to be served.
Each count included a $500 fine, which Willen suspended because, he said, he was made of aware by her attorney, a public defender her only income is Society Security. He also ordered restitution of $1,633.41 to the Humane Society.
"…I find this particular offense; I don't even know what word would describe it under this seven factors to be considered in sentencing under the Ohio Revised Code," Willen said, looking straight at Silbaugh, who was seated beside Public Defender Mike Boske.
"You had total disregard for the care of these horses. They were in your care. You have a history of this; this is like an MO for you. If you get horses, they die."
The judge reviewed two previous cases – one in Portage County Common Pleas Court and one in Stow Municipal Court. In both cases, Silbaugh was charged with cruelty to animals in cases in which horses died.
As part of the pre-sentence investigation, Silbaugh wrote a letter to the judge outlining her position in the case.
"Quite frankly in talking to you and reading your letter, you feel you've done everything you can do. Either you have a warped sense of reality or there is just something that's wrong here. It's not a matter of knowing right from wrong; it's a matter that you just don't care. I absolutely believe you are a risk for committing another one of these crimes," Willen stated.
Willen told Silbaugh he didn't believe she was taking feed and water to horses, even though she told him she hauled water in a 55-gallon barrel to the horses daily and fed them grain from Rural King and round bales of hay.
In her letter, she stated the last time she was at the barn was a couple days before the Humane Society removed the animals from the barn.
Willen said the one horse died during a snowstorm and was dead for weeks. The other, he said, died a week before the Humane Society gained access to the barn.
Silbaugh told Willen in her letter she continued to take care of the two live horses after the other two died.
"One was dead in a stall in the middle of the barn and the mare in the last stall," Willen said looking at Silbaugh.
"So you are telling me you walked past the dead horses every day while you continued to take care of the two live horses? Willen asked.
Silbaugh, her head down, did not respond to the question.
"I don't believe you were taking food and water to these animals. You couldn't. How long do you think these horses suffered? Eating wood…the autopsy indicated mud around the teeth from trying to get a couple pieces of corn. Just total indifference," the judge said, shaking his head.
He referenced a report from May 2021 that indicated Silbaugh (who used several aliases) was working with the Humane Society and a farrier to trim the horses' feet. Silbaugh said the farrier trimmed the hooves of the horses once, but then wouldn't return her phone calls.
"The report said one of the horses couldn't stand because the pain from the long hooves," Willen said.
"That's not why she couldn't stand," Silbaugh replied.
Assistant Prosecutor Adam Lumley described graphic photos of the two dead horses he shared with Silbaugh's attorney prior to the hearing describing one of the deceased horses.
"The pictures clearly show one of the deceased horses whose hooves grew so long they began to curl upward. I don't believe a horse could stand like that. They are graphic photographs of a deceased horse lying in a pool of its own decaying flesh with hooves so overgrown they are turned back toward its head. I don't believe an animal could stand on those," Lumley told the judge.
"Have you seen the photographs?" Willen asked Silbaugh.
"Yes," she replied.
When Willen asked her if she wanted to make a comment, she replied without any emotion, "no."
Lumley added that in her written statement to the court, Silbaugh described the two surviving horses as "fat" when the veterinarian who examined them had a different description.
"He said the horses were very, very thin," Lumley stated.
The Humane Society investigator said the hooves on the two horses removed from the premises alive were not as overgrown as the two in the barn because they were allowed to roam in the field.
Those horses were placed in foster homes.
"People in this county for the most part take care of their animals. We've had very few of these kind of cases. This one… you look at the pictures of these animals. That's how they were and you could walk by them, as you say, everyday. There's just something wrong. I just can't see in any circumstances that you should own a horse, be around a horse. I don't think people should even visit you with a dog."
"Many believe punishment for a case such as these must be severe," said Lumley following the hearing. "In determining appropriate charge, prosecutors are bound by the definitions contained in current law.
"Goddard's Law makes cruelty to companion animals a felony. The General Assembly has defined a companion animal does not include a horse.
"Judge Willen imposed the maximum jail sentence on each count, but suspended the final 90 day which enables the court to place Silbaugh on probation for the maximum period of five years, effectively objecting her to the court's probation for the longest term possible. This is important because it allows the court to supervise the defendant to make sure she complies with all the court's orders.
"As prosecutors we respect any court's sentience decision; this case is no exception."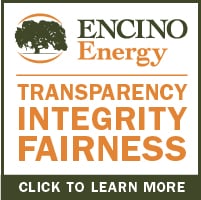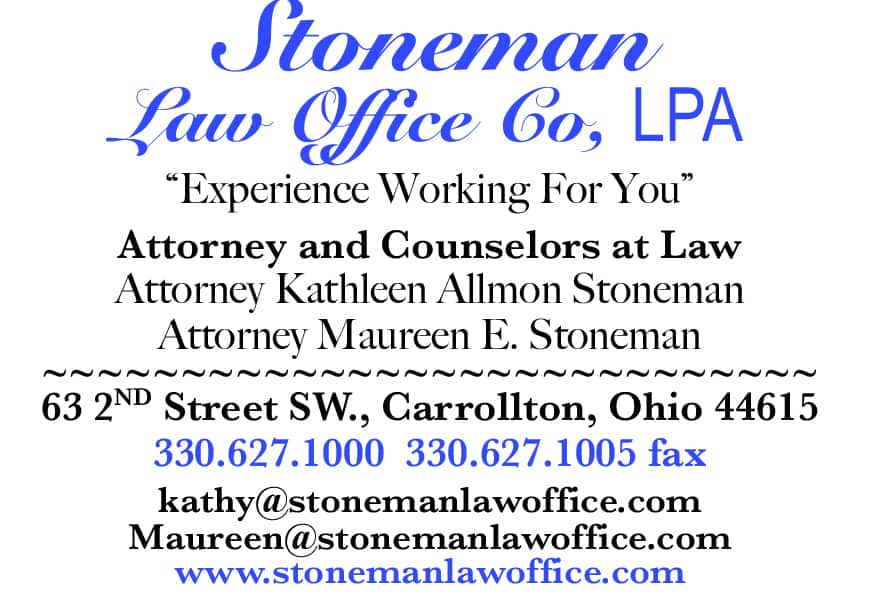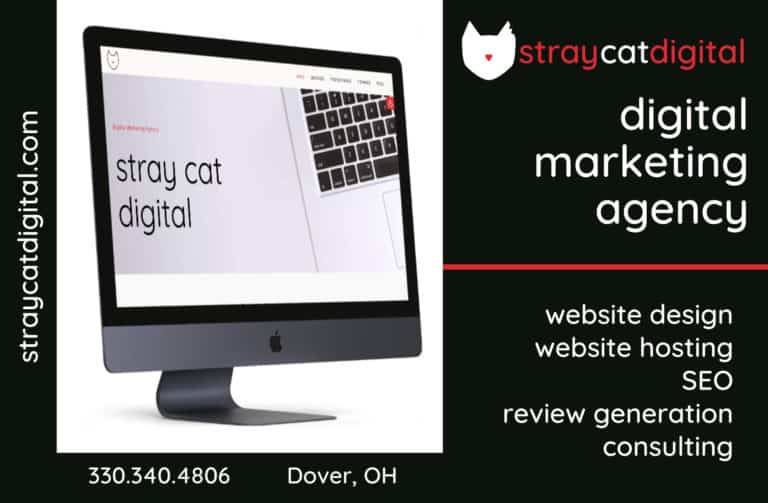 Sign up for our Newsletter
Interested in a monthl roundup of stories? Enter your email to be added to our mailing list.