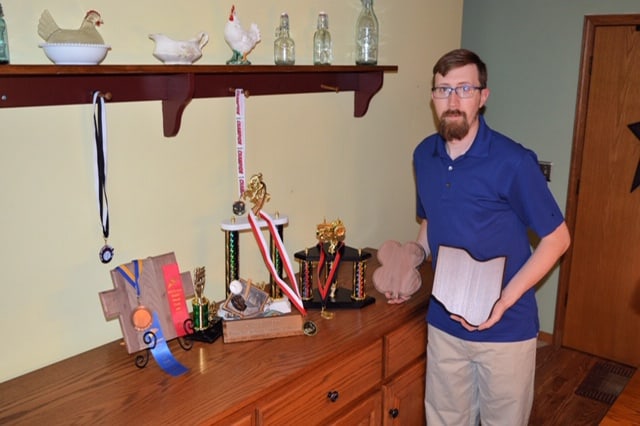 Jake Wood is utilizing his creative skills in his new business venture, Everlasting Trophies.
Wood, a Carrollton area native and a 2004 graduate of Carrollton High School, was provided the opportunity to purchase the business and jumped at the chance.
"Mr. Davis (Dave, Carrollton High School principal) came to me in 2015 saying he was interested in selling the business and wanted to know if I was interested. At that time, I worked at the school," Wood related. "I was looking for a side job and it seemed like it would be perfect for me. In 2018, we completed the sale."
Today, he works for Xerox Com-Doc as a tech, repairing copiers and printers in a service territory that stretches from Alliance to Bowerston.
"The trophy shop works well with my job," he commented, "as I am home in the evening and on weekends."
The business offers several different types of trophies and plaques as well as customized products.
"I work with Bob Brannon from Cannonsburg Woodworking, Ltd., which affords me the opportunity to create some really unique designs. We can make basically any shape or design and we have the ability to place photos on plaques as well," he noted. "I enjoy the creative aspect of the business, as well as, the opportunity to work with our youth."
Wood received a bachelor's degree in Sports Management and Youth Ministry from Mt. Vernon Nazarene University in 2009 and a master's degree in Business from Columbia Southern University.
For additional information, leave a message for Wood by calling 330-413-4035 or email him at theawardscenter@gmail.com. The business can also be found on Facebook at Everlasting Trophies.
Wood is the son of Ron and Lori Wood of Carrollton.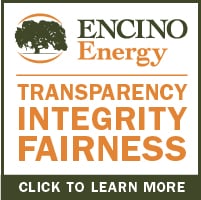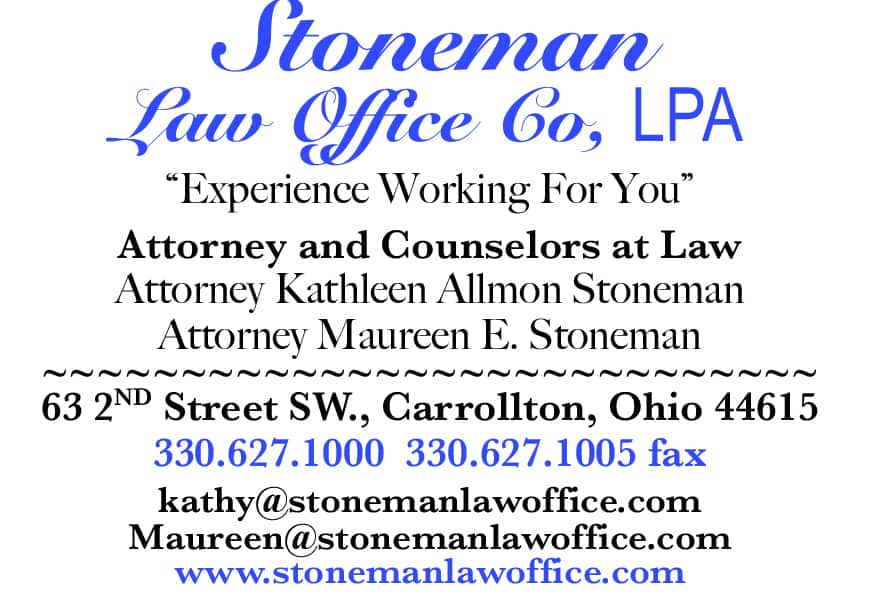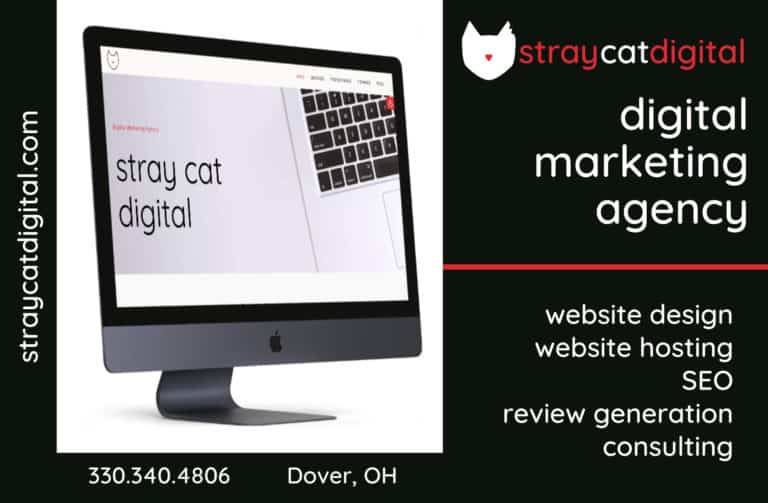 Sign up for our Newsletter
Interested in a monthl roundup of stories? Enter your email to be added to our mailing list.