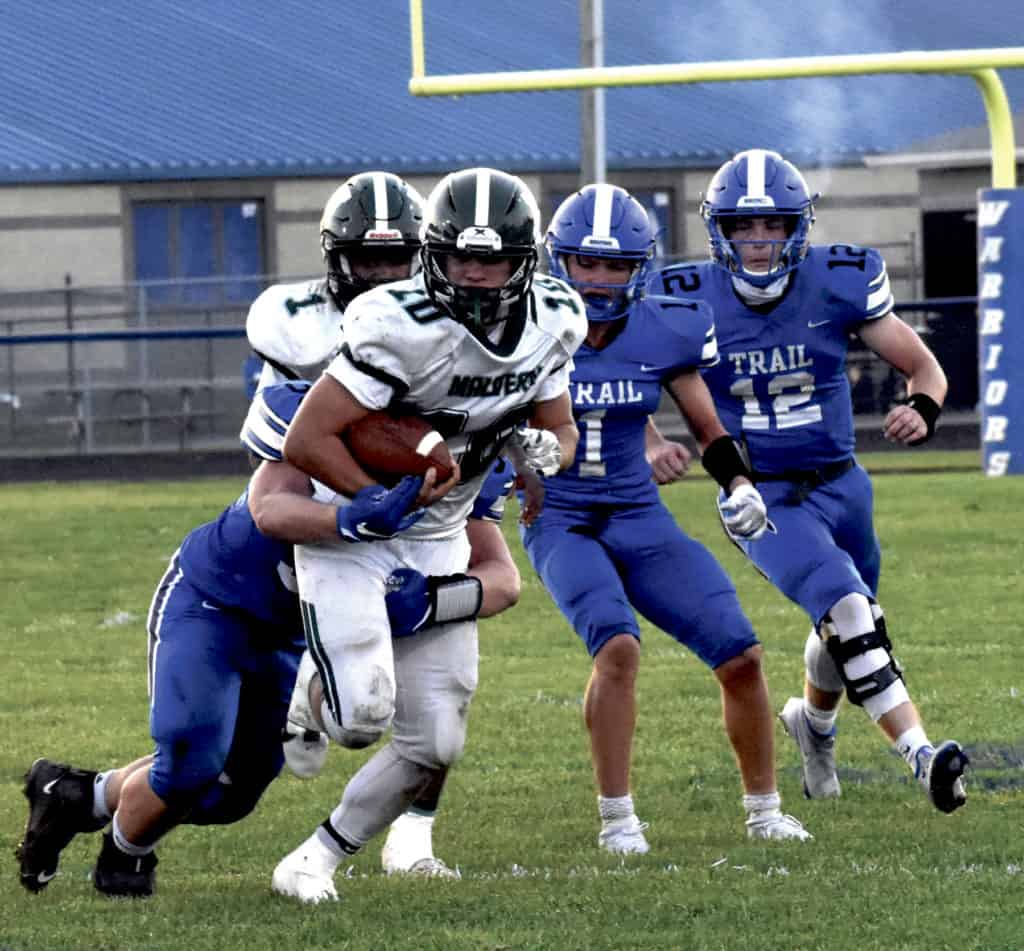 By Leigh Ann Rutledge
Associate Editor
The Malvern Hornets continued their winning streak, defeating Buckeye Trail 24-8 on the road Sept. 11.
Malvern controlled the ball and the tempo the first half, scoring three touchdowns and turning third and fourth downs into first downs and touchdowns. Buckeye Trail scored with under three minutes left in the first half. A two-point conversion was good. Malvern led 18-8 at half time.
Tension rose during the second half of the game; in the stands, on the sidelines and on the field. Referees were forced to measure with the chains to assure first downs, instead of just eyeballing the football . One incident had other referees, fans and team members counting while the referee stepped out a 10-yard penalty. After a recount, the ball was moved to the correct spot.
Another incident caused the stands to erupte on both sides when Trail's Nick Neuhart could be seen punching KJ Thomas in the face as Thomas attempted to tackle him during a play. Thomas walked off the field with his hands to his face. After a "referee time out" and a flag thrown at the Malvern sideline, each team was charged with a face mask penalty, which offset each other. Neuhart played the remainder of the game.
With 26 seconds left in the fourth quarter, Trail quarterback Connor Puskarich threw the ball to the endzone. In what could be called a reverse "Hail Mary", Malvern linebacker Bryson White intercepted the ball. The 6-foot 3-inch, 235 lb. junior ran the ball back 99-yards for a touchdown. Anyone with their eyes closed would have the thought the Horseshoe was packed and the team up north defeated as Hornet fans and the sideline went wild!
"We are so proud of these guys. We knew it was going to be a hard-nosed, physical game and it was just that. Trail is a good team that is well-coached. They got the better of us the last two years, but our guys were ready for tonight," Head Coach Matt Chiurco stated. "Trail is big up front and definitely had size on us, but we have guys that are just tough, physical, hard-nosed players. Trail is a very run heavy team and we made them throw 29 times. We gave up yardage, but we never gave up the big play. Bryson's 99 yard interception return was just icing on the cake for us."
The Buckeye Trail Warriors held an advantage in rushing yards, 132 – 116, and passing yards, 183 – 134 Malvern. Hornet quarterback Derk Hutchison had seven completions. Puskarich had 16.
"They did a good job taking away our run-pass options (RPOs) and we had to adjust. Our offensive line certainly is getting better, and that is good to see. There were many times when Derk had to make plays with his feet and that's why he is so good back there," Chiurco continued. "Our receivers did a great job finding holes in the defense, when they needed to."
Malvern earned 15 first downs, one more than Trail. Malvern had one turnover, Trail had three interceptions and three turnovers.
Chiurco explained, the only negatives to the night were the penalties and not converting any PATs (points after touchdown). The Hornets lost about 100 yards of offense due to 11 penalties.
The Hornet defense swarmed the Warriors with White recording 13 tackles; one for loss. Xavier Watson added 12; Johnny Walker and Moser, seven each; and Hutchison, six.
Malvern struck first when Buckeye Trail came up short by inches on fourth down and their first possession of the ball game. A run by Adam Moser, a pass to Noah Ball and a keeper by Hutchison moved the ball, until a holding penalty brought them to "third and long." A pass to Trent Severs resulted in the first down. On a third-and-six play on their own 36 yard line, Hutchison passed to Severs for the touchdown. The extra point was no good.
The Hornets were up 6-0 with 5:10 left in the first.
The Warriors attempted to move the ball, but as the announcer repeated several times a Trail player was "hammered by White."
On a fourth down play, Trail again opted to go for the first down. After review, officials noted it was Malvern's ball with less than two minutes in the first quarter.
The drive continued into the second period, when Hutchison hooked up with Severs on fourth-and-six play for a touchdown. A two-point conversion was no good. With 9:35 to go in the second quarter, Malvern led 12-8.
The Hornets added another score when, facing a fourth-and-eight play on the 15, Hutchison passed to Ball for a touchdown. A two-point conversion was no good. Malvern was leading 18-8 with 5:26 left in the half.
Buckeye Trail found the end zone with 2:24 left in the half. The two-point conversion was good. The Hornets led 18-8 at half time.
"We know this was a big one for us, but we also know we're only halfway there. We have to continue getting better and take it one week at a time," Chiurco said.
Malvern is 3-0 and will face Newcomerstown at home Sept. 18 in an Inter Valley Conference matchup.
MHS – 6 12 0 6 – 24
BTHS – 0 8 0 0 – 8
MHS – Hutchison 65 yd. pass to Severs. Extra point no good.
MHS – Hutchison 10 yd. pass to Severs. Two-point conversion no good.
MHS – Hutchison 19 yd. pass to Ball. Two-point conversion no good.
BTHS – Rome 7 yd run. Two-point conversion by Rome good.
MHS – White 99 yd. interception return. Extra point no good.
CLARIFICATION
An article published in the Sept. 16, 2020, issue of The Messenger, stated a Buckeye Trail football player punched a Malvern player in the face.
According to video of the game, the sideline judge determined the incident was an open fist and called off-setting face mask penalties.
The play occurred during Buckeye Trail's last drive of the game.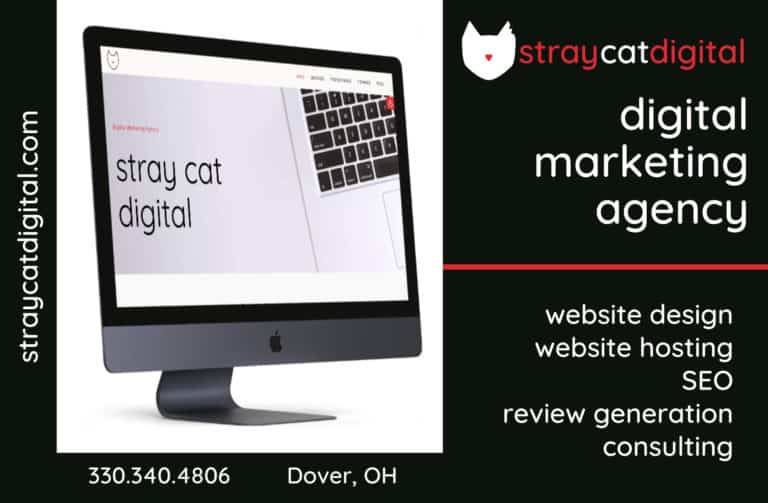 Sign up for our Newsletter
Interested in a monthl roundup of stories? Enter your email to be added to our mailing list.