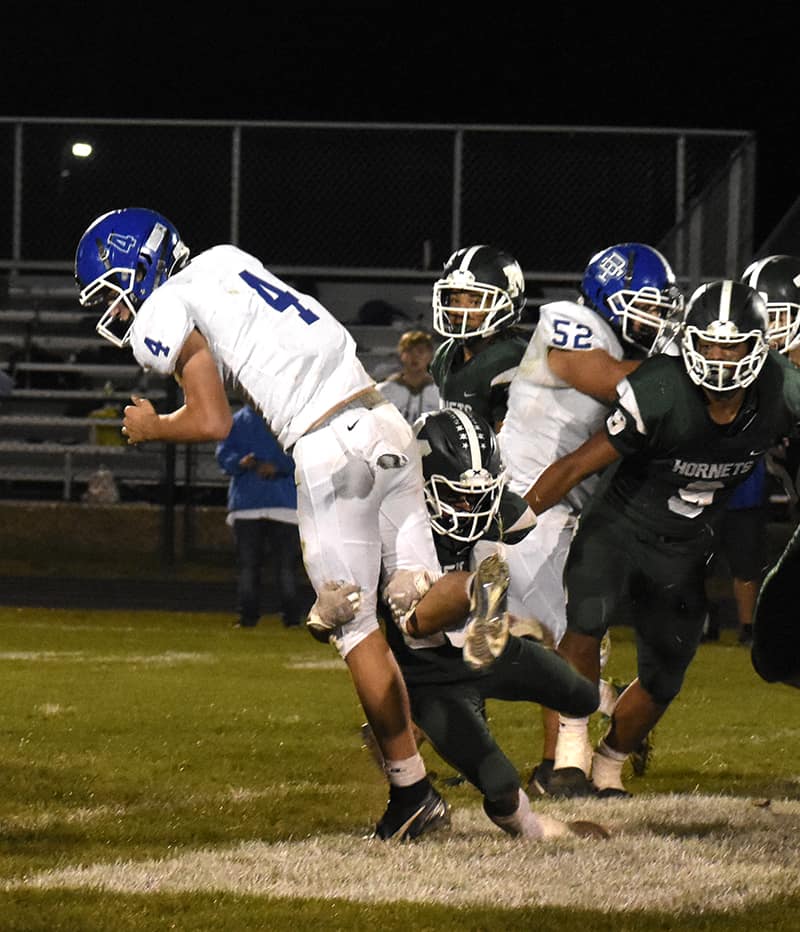 By Leigh Ann Rutledge
CCM Reporter
To say Malvern Football Coach Matt Chiurco was elated Friday night after his team defeated Buckeye Trail 26-24 in Malvern would be an understatement.
"We've been in quite a few close games over the past few years and it just hasn't gone our way," Chiurco said following the win. "Tonight, it did."
With just over two minutes remaining in the contest and Malvern leading 26-24, Trail took over on downs on their own 31-yard line. Quarterback Nick Neuhart threw two incomplete passes and Janson Alloway picked up five yards on a third down carry. A fourth down run by Alloway picked up a first down and moved the ball into Hornet territory.
With less than a minute to go, a pass to Franko Rome moved the Warriors to the 9-yard line. On the next play from scrimmage, Neuhart dropped back to pass. Unable to find an open receiver, he pulled the ball down and took off running. Hornet defenders Johnny Walker and Trevor Slider tackled him him down for a 16 yard loss that halted the drive and secured the win.
The Hornets scored first and led the entire game.
The first score, a 67-yard drive, began on their own 33-yard line. Two fourth down conversions kept the drive alive and allowed the hosts to score on a 21-yard pass from quarterback Tristan Phillips to Noah Ball. The two-point conversion failed.
Jared Witherow intercepted a Neuhart pass in the second quarter, which the hosts turned into points.
The drive began on the Warrior 47 yard line. Runs by Watson and KJ Thomas moved the ball to the 1-yard line, where White ran the ball in. A pass for a two-point conversion failed and Malvern enjoyed a 12-0 lead at halftime
Buckeye Trail scored on the opening possession of the second half.
Starting at their 46-yard line, Trail moved the ball to the Hornet 29-yard line. A pass to Rome resulted in a touchdown. A two-point conversion run by Neuhart was good putting the Warriors on the board 12-8 with just under eight minutes in the third quarter.
The Hornets wasted no time answering the score when Ball pulled a pass from Phillips for 71-yard touchdown. Watson's two-point conversion run was good, putting the Hornets up 20-8.
Neuhart scored on a two-yard keeper and Donovan Geiger added the two-point conversion to cut the deficit to 20-16.
A 15-yard pass from Phillips to Kaden Grinder set the Hornets final score, a 10-yard run by Thomas. The two-point conversion pass was no good, but the Hornets were up 26-16.
Buckeye Trail cut the margin to 26-24 on their next possession on a six-yard run by Geiger. A two-point run by Neuhart was good.
Phillips passed for 164 yards and two touchdowns; Neuhart 121 yards, one touchdown and one interception.
Watson led the Hornet offense with 50 yards rushing, followed by White with 39 yards and Thomas with 15 yards. Ball had 132 receiving yards and two touchdowns.
Warrior Rome led Buckeye Trail with 62 yards rushing and 69 yards receiving with one touchdown.
On the defense, Watson had 12 tackles and two for loss. White added nine tackles, Walker six, Witherow four and Thomas, two.
"I thought we came out ready to go and really took it to them in the first half, but they really took it to us in the second half. We had a lot of issues stopping the quarterback run tonight, but we were able to make some big plays in the second half as well," Chiurco stated.
"Tristan's (Phillips) throw to Noah (Ball) in the third quarter when Trail had all the momentum was an unbelievable play on both parts. Rodney Smith made a huge play late in the game securing the onside kick and Johnny Walker finally got to Neuhart (Trail's quarterback) when we needed it the most."
Along with Walker tackling Neuhart in the final seconds of the game, Walker also added a sack to his stats. He led the team in sacks in the 2020 season.
"It wasn't our best game, but we said all week 'just win'," Chiurco added. "It puts us in a great position right now, but we really need to get back to the fundamentals this week and continue to get better as a team."
The Hornets host Newcomerstown Oct. 8.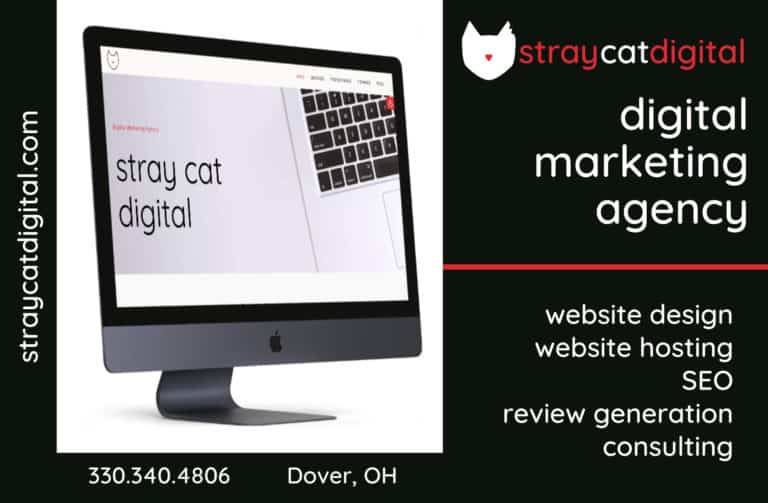 Sign up for our Newsletter
Interested in a monthl roundup of stories? Enter your email to be added to our mailing list.