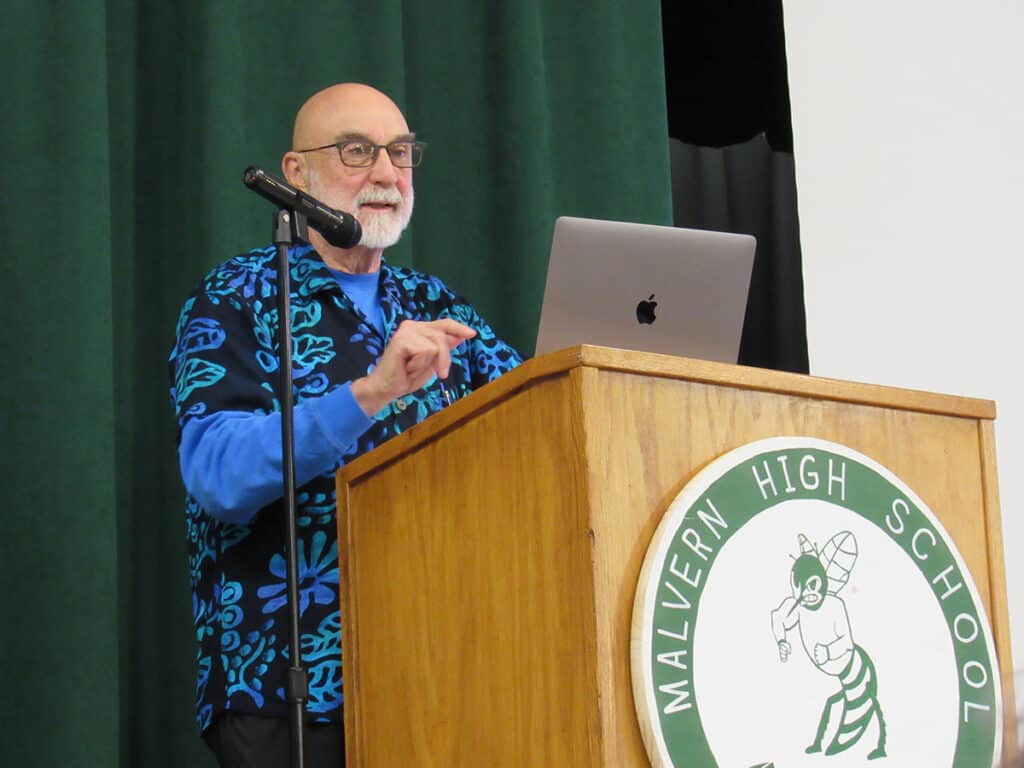 Thomas Clapper
CCM Reporter
Dr. Tom Romano shared his insider's view of his father's Red's Night Club and Bowling Alley as well as a bird's eye view of 1960s Malvern hosted by The Malvern Historical Society on Sept. 16.
Romano is a professor at Miami University of Ohio and has written seven books. He began recalling childhood memories and wrote 30 prominent ones and stuck them on a board.
Romano took the stage of Brown Local School's Auditeria and took the audience back to his childhood.
"First I would like to thank (President) Jason Lombardi and the Historical Society and my sister, Nancy, who has loved me more than anyone else on earth," said Romano after starting his presentation with a poem called "Summer Day" by Mary Oliver.
"I have been writing memoirs since I was 18 years old and recently I created written pieces about these memories," said Romano. "I would like to thank Todd Reed who published 12 of my pieces in the (former) News Leader."
Romano explained that his father Philip "Red" Romano was born in 1905 in Nola, Italy. His mother May was born in Salineville in 1915. Red was young enough that he lost any traces of an Italian accent.
One of the first moments Romano shared was in a piece he wrote which was one of the most pivotal moments in his life. On May 8, 1964, he was 15 years old and in the ninth-grade. Romano described the night as having a strange vibe and at 2:30 a.m. his phone rang and it was Alliance City Hospital. After a tense moment of silence and dread, the woman on the other end finally said that his father, Red, was dead.
Red and four other Malvern men went to a bowling match, but it turned out the match was scheduled for the following week. Since the men were already out of town they decided to try their luck at the horse track. After some races, Red and the others left to go home. Drag racers were on Route 44 near Ravenna and, while going 80 mph, one slid head on into Red's Cadillac. Red was killed and the other men were grievously injured and hospitalized.
"I became desperate to cling to my father's memory," said Romano. "It has been nearly six decades since I have heard my father's voice."
Romano then read a piece entitled "My Father's Voice" which allowed Tom to recall playing baseball with his friend Joey Thompson and other local boys. Every evening they played, Red would call out from the upper floor and his voice carried over the other buildings to the field a block or so behind Red's Night Club.
"Writing this piece, I heard Red's voice once again calling my name to come home," said Romano. Joey Thompson was in attendance at Romano's presentation.
Romano then recalled when Red's Night Club was robbed in 1965 when he was 6 years old. He recalls waking up to a crashing sound and he went to his parents who thought it was a dream. The next morning they discovered it was no dream, the place was robbed and the pinball machine was busted open and the cash register was emptied.
Red then decided to get an intercom linked to his place of business on the bottom floor to his bedroom which was above the night club. During one night, awhile after the first robbery the sounds of another crash came through the intercom and Romano's mother May called the sheriff of Malvern and he called his deputy. The thieves were busted trying to come out the back.
Romano then talked about touring the former Red's Building with current property owner Mike Hulit, DDS.
"It is a dentist office so frankly it doesn't really look the same," said Romano. "But I asked to go into the basement and as the door opened and I went down, I felt like I went back in time further and further with each step."
Romano then described a large gravel square in the basement which Hulit always wondered what it was.
Romano vividly remembered it was where Red kept the freezer- a large walk in freezer. The basement looked the same aside from no kegs or crates and the freezer missing.
Romano read a final piece called "The Beer Cooler" in which he recalls being afraid of the Russians starting a nuclear war and got the idea that the beer cooler could be a food spot to hide and use as a shelter. After first questioning why he would worry about something like that, Red played along to comfort his son and told him if something ever happens, he is responsible for the bottle opener or else they will be stuck in there with nothing to drink.
Romano ended the presentation reminiscing about several videos his mother filmed with an old video camera and how he has digitized as much of the footage as he could. One particular clip struck him with nostalgia and emotion.
The video depicted a snowy Malvern, filmed from the top floor looking down at the street and sidewalk. Red was outside shoveling snow. He suddenly looked up and waved and smiled at the camera before finishing shoveling and disappearing into Red's Night Club a floor below.
"The camera back then had no sound," said Romano. "I'm sure Red looked up because my mother must have called out to him, but this was the first time I had seen my father move in decades and it felt like he was looking up and smiling at me."
Tom Romano's published pieces on Malvern and Red's can be found at www .tomromano.weebly.com. Click the three lines menu button at the top right corner of the page and select "Chapters from a Boyhood at Red's."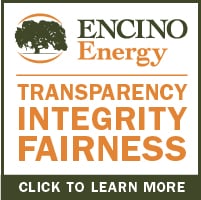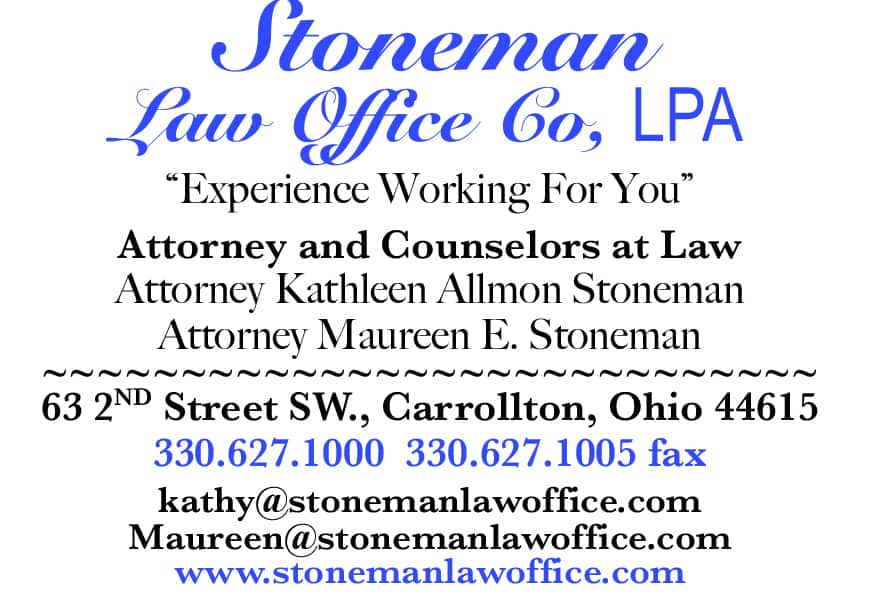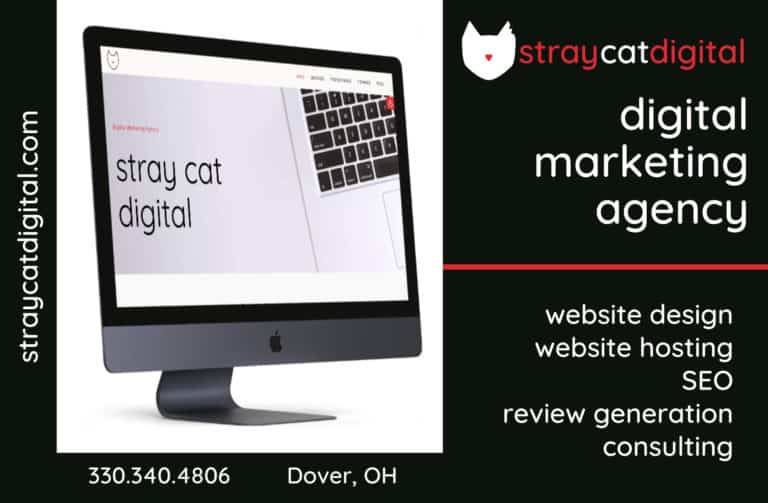 Sign up for our Newsletter
Interested in a monthl roundup of stories? Enter your email to be added to our mailing list.