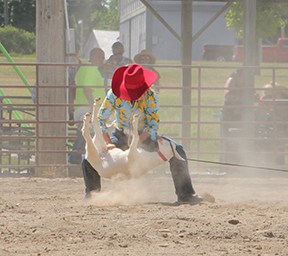 Carrollton teen then heads to Frank Phillips College on a rodeo scholarship
By Carol McIntire
Editor
Gillian Griffeth is packing her truck and horse trailer and hitting the highway this week, heading west for the National High School Rodeo Finals (NHSRF) at Lazy E Arena in Guthrie, OK.
It will be the second trip to the finals for Griffeth, the daughter of D.J. and Amiee Griffeth of Carrollton. In 2019 she competed in the national queen's pageant as the Ohio High School Rodeo Association queen.
This year, the 2020 Carrollton High School graduate is scheduled to participate in barrel racing and goat tying. She will compete on her American Quarter Horse, Bully for Easy Cash, aka Prada, July 18 at 7 p.m. and July 22 at 9 a.m. in barrels and on appendix Quarter Horse, Playboy's Dry Gulch, aka Fred, in goat tying July 19 at 7 p.m. and July 21 at 9 a.m.
She qualified for goat tying by winning the Ohio High School Rodeo Association Goat Tying championship in a season shortened by the coronavirus pandemic.
"The pandemic really put a hit on the rodeo season," Griffeth said. "The season was cut short. We finished the first half of the season in the fall, but after the mid-winter break, we were not able to get back and finish the season. They crowned the champions based on the points we accumulated during the shortened season."
The top four finishers in points qualify for the finals each year. Griffeth placed fifth in barrel racing, but the fourth-place finisher is not competing in the finals, which moved Griffeth into the slot. She placed fourth in pole bending, but a tie for third place, knocked her out of a finals qualifying spot.
Her efforts earned her "All Around Cowgirl" honors for the 2020 season.
"It's exciting and quite an honor to represent our state in Oklahoma," she said.
Contestants must finish in the top 20 based on their combined times/scores in the first two rounds to qualify for the final round, July 25. World champions will be determined based on their three-round combined times/scores. More than 1,650 contestants are scheduled to compete for more than $150,000 in prize money and $375,000 in college scholarships.
Future Plans
For most high school graduates, the end of the high school rodeo season during their senior year is the end of rodeo competition. That's not the case for Griffeth.
Her rodeo abilities caught the eye of several college rodeo team coaches who then recruited her.
She decided to continue her rodeo career at the next level as a member of the Frank Phillips College rodeo team. The team has established a winning tradition that includes awards and championships at all levels, including the national level.
"I am super excited to begin rodeo at the college level," she said. Griffeth bought her first horse at the age of 12 and has been competing in rodeos ever since.
"Most kids in Ohio compete in the Ohio High School Rodeo Association and then don't have the opportunity to take it to the next level. A lot of people say if you're from Ohio you can't compete with the kids from out west, where rodeo is a big sport.
"I believe if you work for it, you can be just as good as they are. It's a big deal to be from Ohio and get a college rodeo scholarship."
Frank Phillip College's philosophy is to unlock athlete's full rodeo and academic potential with small class sizes and quality teachers along with top stock (animals) and daily practice to achieve rodeo excellence.
"I get to take both my horses and we practice every day," she said. "I really like the idea that they build a team and you compete against teams from other colleges, but you also compete against yourself, which will make you a better athlete. And, the coach is amazing!"
Griffeth plans to major in agribusiness and would like to own an equine aqua therapy facility one day.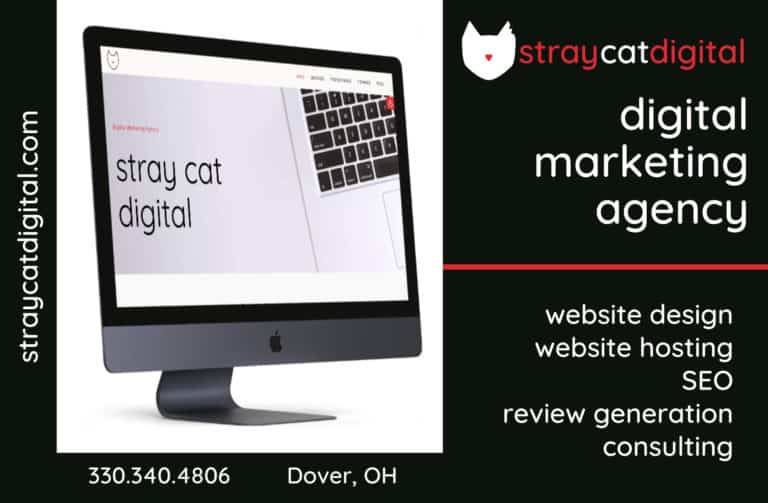 Sign up for our Newsletter
Interested in a monthl roundup of stories? Enter your email to be added to our mailing list.