A Canton man who fled law enforcement after a high-speed chase Oct. 28 in Carroll County was one of 11 indictments handed down by a Carroll County grand jury Nov. 3.
Kaleb Scott Armstrong was indicted for Failure to Comply With the Signal of a Police Officer, a third-degree felony, and remains at large.
Carroll County Prosecuting Attorney Steven D. Barnett said Armstrong fled from a sheriff deputy who attempted to stop a suspicious vehicle in Malvern. The vehicle fled at a high rate of speed to the area of Lardon Rd. The driver stopped the vehicle and fled on foot. Armstrong was identified as the driver through a search of the vehicle and information obtained from a witness. A warrant has been issued for his arrest.
Barnett said several drug-related indictments were handed down during the half-day session. The grand jury heard testimony from 12 witnesses in 11 cases and indictments were returned in all cases.
Other indictments included:
CYTERIA D. RANDALSON, 31, of 3515 Steubenville Road SE, Amsterdam, Aggravated Possession of Drugs. Randalson was found in possession of methamphetamine May 6 during an unrelated theft investigation at a Carrollton business.
TRENTON D. RAY, 30, of 222 East Grant Street, Malvern, Aggravated Possession of Drugs. Ray was stopped by Carrollton Police officers April 30 for a traffic violation. While looking for his driver's license, Ray was observed to have a baggie of methamphetamine in his wallet.
KIMBERLY E. MAYO, 35, of Boardman, Assault and Resisting Arrest. On Oct. 18, Mayo struggled and resisted arrest by striking a Carrollton Police officer, who responded to a Carrollton area hotel to check on her well-being when she did not check out of her room.
JONATHAN CHASE HARRELL, 25, of 8050 Roswell Road SW, Apt. 1, Sherrodsville, Improperly Handling Firearms in a Motor Vehicle. Carrollton Police officers found a loaded 9 millimeter handgun in the passenger compartment of Harrell's vehicle during a probable cause search Oct. 21.
JAKE ALLEN LEWIS, 21, of Canton, Ohio, Corrupting Another With Drugs. A Carrollton Police Officer stopped Lewis' vehicle Oct 30 for a traffic violation on Canton Rd.
Police Officer stopped Lewis' vehicle Oct. 30 for a traffic violation on Canton Road. During the stop, officers discovered a 14-year old female with Lewis, who was under the influence of marihuana, allegedly provided to her by Lewis.
CHRISTOPHER A. YOUNG, 36, of 203 East Street, Minerva, Ohio was indicted on one count of Trespass in a Habitation When a Person is Present or Likely to Be Present, a fourth degree felony. It is alleged that on October 17, 2021, Young was found in a Minerva area trailer after he had been evicted from the premises.
DENETTE DAWN NICHOLS, 43, of 7314 Roswell Road SW, Sherrodsville, Aggravated Possession of Drugs and Possession of Heroin. Nichols was found in possession of 14 grams of suspected methamphetamine and a small amount of heroin Oct. 21 after sheriff deputies were attempting to locate a wanted person at her residence.
HEATHER LEE McCRAY, 43, of 8288 Citrus Road NW, Malvern, Aggravated Possession of Drugs. McCray was found in possession of suspected methamphetamine during a traffic stop Oct. 14 by sheriff deputies of a vehicle she was riding in near Malvern.
JEREMY WAYNE FISHER, 47, of Canton, Aggravated Possession of Drugs. On Nov. 1, Fisher was stopped by sheriff deputies for speeding on Avalon Road. A K-9 search of the vehicle discovered approximately 54 grams of suspected methamphetamine hidden in the center console of the vehicle.
THOMAS EDGAR DAILEY, 37, of 3091 Explorer Rd., Carrollton, Domestic Violence and Assault. Dailey is accused of assaulting a female with whom he resided with during a dispute at their residence Oct. 30. Dailey attempted to kick the arresting officer. Dailey has a previous conviction for felony domestic violence in Stark County in 2016.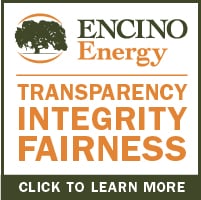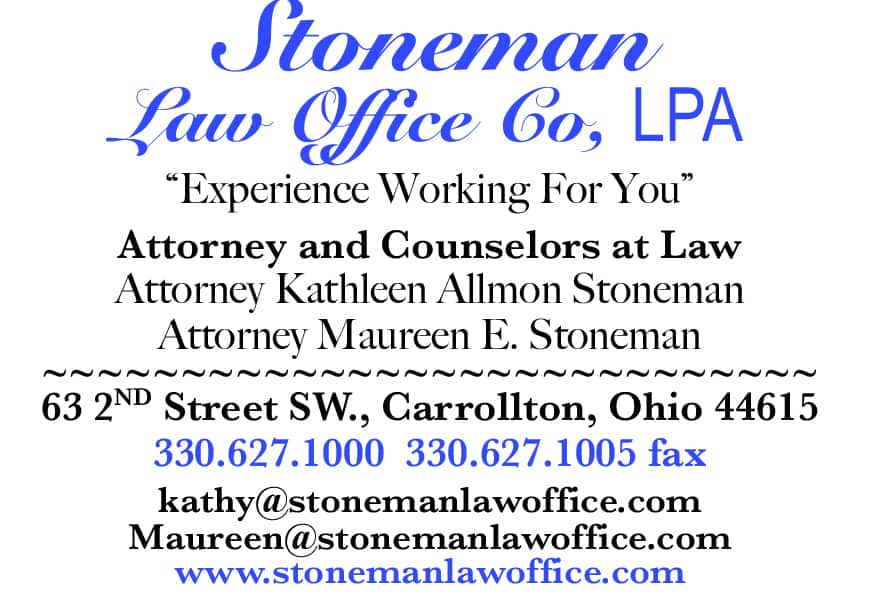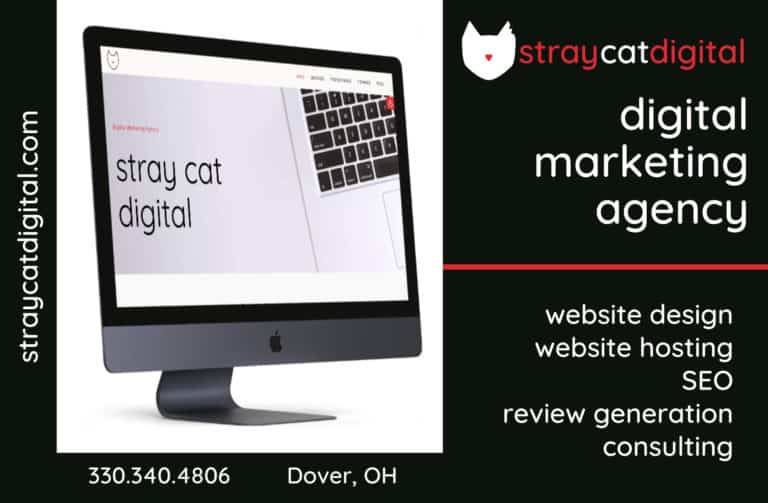 Sign up for our Newsletter
Interested in a monthl roundup of stories? Enter your email to be added to our mailing list.