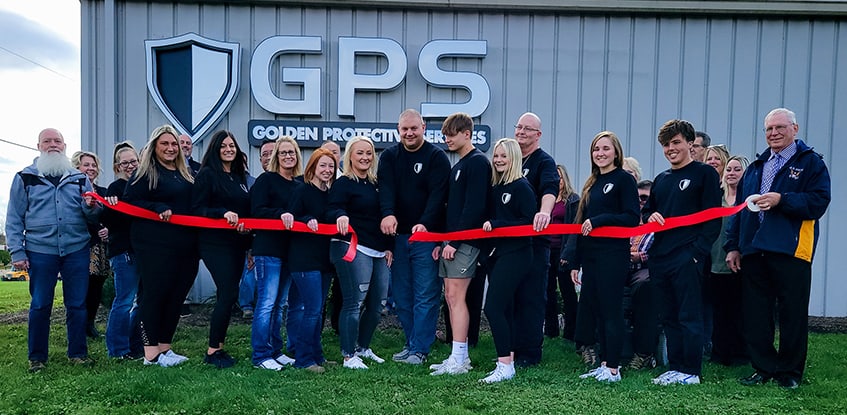 CCM Staff Report
Golden Protective Services (GPS) celebrated a move to the company's new location on SR 332 last week with a ribbon cutting ceremony and tours of the new facility.
Charles James, National Accounts/Ohio Operations for GPS, expressed his appreciation to those who made the project possible.
"GPS was fortunate enough to have an elite team of contractors and services, as well as state and local government officials who supported us through the long nine-month process. We would like to recognize them for all their incredible efforts to help us through this massive project," James said.
The company announced plans to purchase a building in the county industrial park, move from its former location at 707 Canton Rd., Carrollton, and expand the business, in December 2020. At that time, the investment was reported at over $800,000.
GPS worked with RK Construction (Ryan Kirkpatrick) to plan and design the project with architect Steve West from The Precedent Group.
"Steve worked with us through the extensive permitting, project planning and approval process to begin our office renovations and upgrade," James said. "Once the permitting and state approval was completed, Ryan began the nine-month project to include nine offices, complete bathroom remodel, flooring, kitchen HVAC, electrical and lighting as well as assist us with state and local inspections and approvals for final occupancy certification."
The new building provides a clean and updated working space for office employees in addition to a new kitchen and weight training area to provide support and wellness opportunities to all employees. The new warehouse space will double the company's inventory capacity and triple its output. Approval to begin operating in full was received in October.
GPS provides safety, hand protection and first aid programs to national restaurant and grocery chains, individual operators, daycare operations, auto shops, at home cooks and more.
The company traces its Carroll County roots back to 2003 when Golden Protective Services, which operated facilities in Oregon and California, wanted to establish a presence on the East Coast. GPS purchased the assets of Turn Cuff corporation and opened a facility in Ohio.
Since its arrival back in Carrollton in 2007 after initially operating in Minerva, GPS has leased a facility from East Ohio Property owner George Bach. The operation was originally housed in the facility under the former Family Video building on Canton Rd. After six months, the business outgrew its location and moved across the street into the former Graphics Planet building and, at the end of two years, leased additional space to accommodate the growing company.
"After 19 years of outgrowing the Canton Rd. offices and warehouse space, GPS worked with Trevor Hill of Cutler Realty to negotiate the purchase of our new facility," noted James.
James expressed appreciation to Bill Arnett of Southeast Ohio Economic Development and Carroll County Commissioner Chris Modranski for their assistance in applying for and receiving grants.
James recognized the GPS team members, including Teaya Logan, warehouse assistant; Katie Husk, director of customer/accounts receivable; Tana McClelland, e-commerce/marketing manager; Eric Koh, director of product sourcing; Sally Auman, shipping and transportation manager; Terry Jeffrey, receiving and inventory manager; Aleah Mesaros, social media content manager; Nick Bianchi, digital marketing manager; Cathy Hinkey, assembly and production; and Kyler James, Isaac Moore, Joe Carman, Austin Haney, Austin Colletti and Darick Miller, all Ohio warehouse container unloading crew.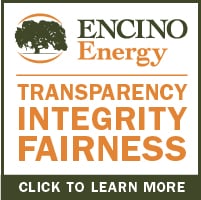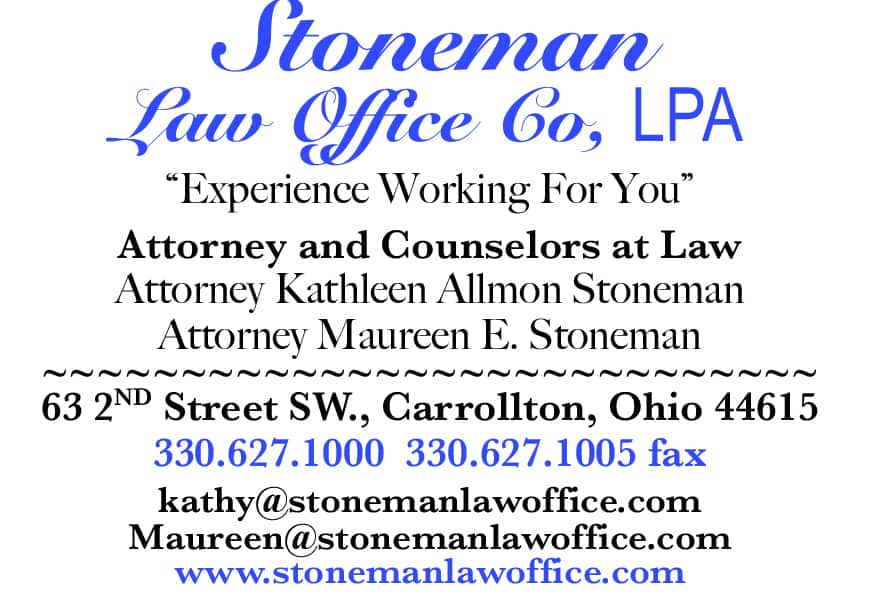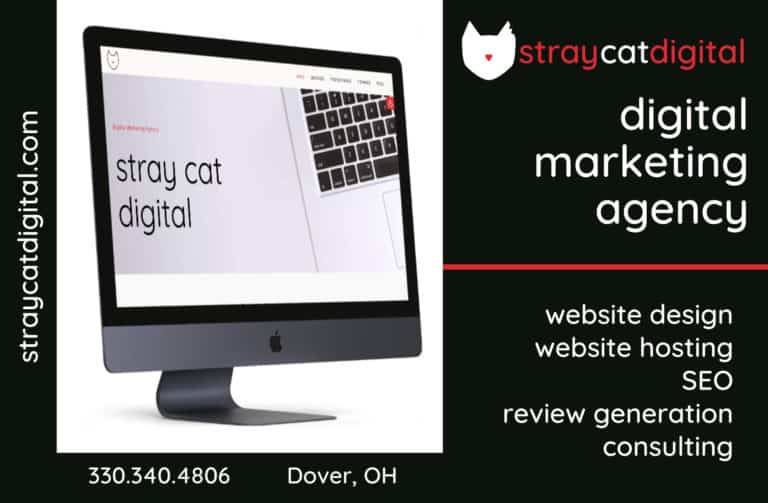 Sign up for our Newsletter
Interested in a monthl roundup of stories? Enter your email to be added to our mailing list.