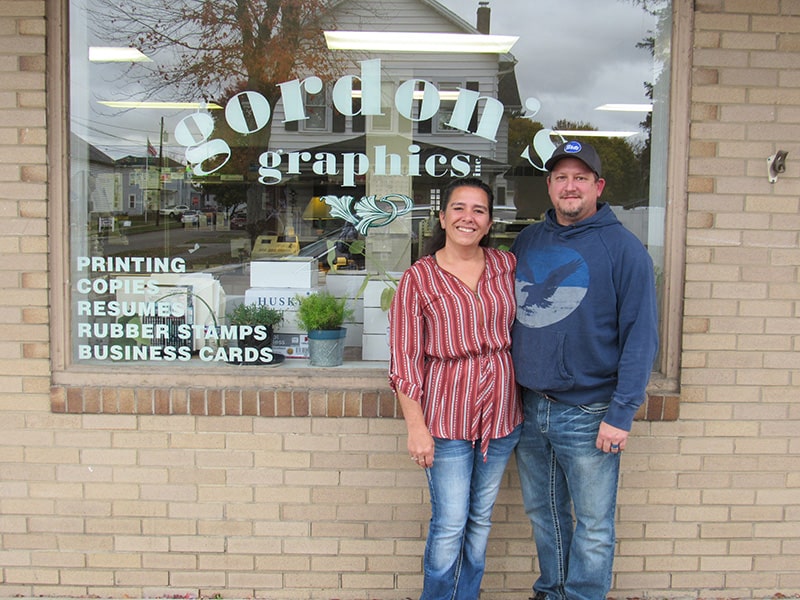 By Thomas Clapper
Reporter
Gordon's Graphics, Inc. in Malvern is continuing under new owners Pat and Tiffiny Howell.
"We are going to continue to offer the same services that the previous owner Jerry Hinton has offered," said Tiffiny Howell, who has worked at Gordon's Graphics for nine years and trained under Malvern native Diane Yost. "We plan to add some upgrades and updates such as an apparel line of local schools themed shirts, hats and merchandise."
Howell stated they will still do custom shirts and hats and is open to printing shirts of any schools of the surrounding area.
"We would really like to thank Jerry Hinton for the opportunity and for trusting us to purchase the company," said Pat Howell.
"So far everybody has been supportive of the business and change of ownership," said Tiffiny. "I have worked here the past 9 years and I am happy to continue the spirit of what I have been doing and to continue to serve the community for years to come."
Hinton will continue to work part time at Gordon's Graphics, Inc. and Tiffiny and Pat's daughter, Jenna Howell, has joined the store as a full-time employee running the press for forms, fliers, etc.
The Howell family expressed they will continue selling dog licenses for Carroll County only and sell them all year long.
"I think we may be the only place that still sells dog licenses all year long in Carroll County," said Howell. "This is important to us and does very well."
"As far as apparel goes, we would like to start with normal every day shirts and then eventually move on to higher brands like Nike and similar brand name apparel," said Pat. "High School branded apparel will most likely happen over the coming month or two."
Gordon's Graphics, Inc. continues its printing, engraving, faxing/email, copies, office supplies, signs, laminating, custom graphics, banners, invitations, business cards and much more.
They are located at 123 S. Reed Ave., Malvern and can be reached at 330-863-2322 or by email at gordonsgraphics@gmail.com. Hours are Monday through Friday, 9 a.m.-5 p.m.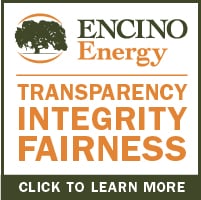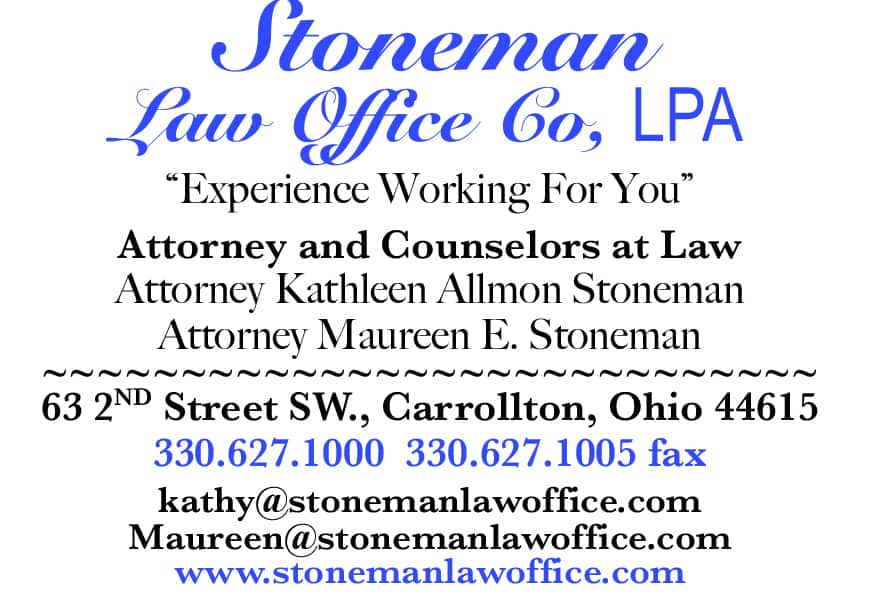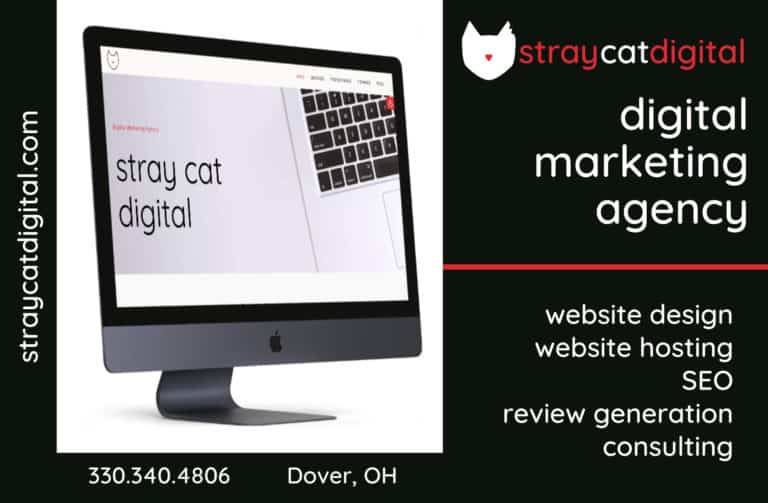 Sign up for our Newsletter
Interested in a monthl roundup of stories? Enter your email to be added to our mailing list.