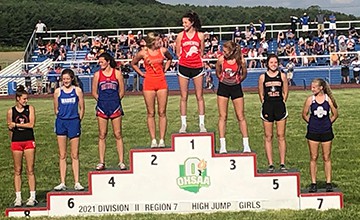 Several area relay teams and a high jumper punched their tickets to the state track meet during the first day of the Division II regional track meet at Chillicothe May 27.
The Minerva and Carrollton girls 4×800 relay teams qualified by placing second the third respectively. The Lions team of Jenna Cassidy, Aubrey Dunham, Cailyn Bright and Hera Hoffee clocked a time of 9:52.19. The Warrior foursome of Josie Burgett, Hillari Baker, Maddie Burgett and Camryn Barker crossed the finish line in 9:53.85.
Lion Abby Wheeler won the regional high jump crown and qualified for the state meet, scheduled next weekend at Pickerington, with a height of five-feet, four inches.
Carrollton senior Talen Timberlake qualified for the finals in the 200 with a new school record. Minerva's Garrison Markins also qualified for the finals, which will be held tomorrow (May 29).
Timberlake qualified for the finals in the 100 as well.
Minerva hurdler Julie White advanced to the finals in the 300H along with the Carrollton girls 4×400 relay of Elizabeth Potts, Baker, Erin King and Josie Burgett, and the Carrollton boys 4×100 relay of Timberlake, Austin Colletti, Brock Smith and Nathan Baker and the 4×400 relay of Justin Naylor, Micah Barkan, John Birog and Talen Timberlake. The Minerva boys 4×400 relay of Demetrias Evans, Chance Martineau, Markins and Connor Shingleton also qualified.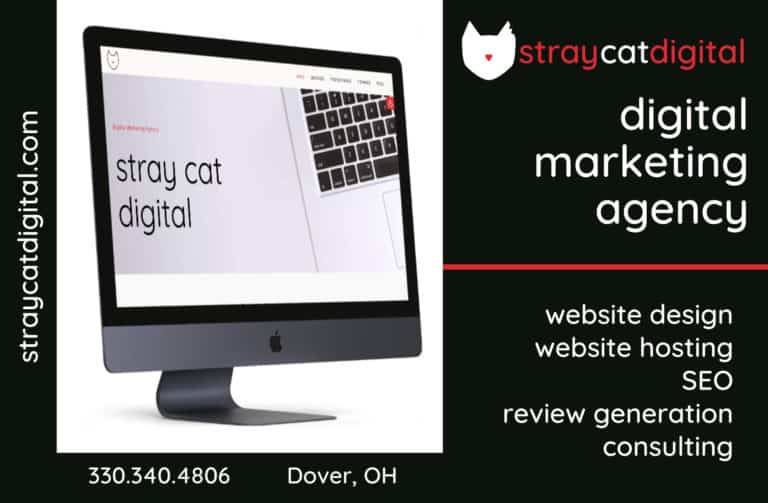 Sign up for our Newsletter
Interested in a monthl roundup of stories? Enter your email to be added to our mailing list.