By Carol McIntire
Editor
Backed up against their own goal line late in the fourth quarter Friday at Community Field, the Carrollton defense mounted a stand to preserve a 34-28 win over the previously undefeated Canton South Wildcats.
It was the third win of the season for the Warriors and their first test in the Eastern Buckeye Conference.
"Our defense bent but it didn't break," said Coach Jim Tsilimos following the contest. "We made some mistakes in the third quarter and have some things to work on."
The Warriors built a 21-7 lead in the first half, but watched it evaporate in the third quarter when the Wildcats transitioned from a run-pass game to primarily relying on the arm of sophomore quarterback Poochie Snyder and receiver Caleb Lott. Snyder connected on 18 of 27 passes for 243 yards. Lott caught 13 of them for 192 yards, including a five-yard catch that tied the game at 28-28 early in the fourth quarter.
Carrollton's offense, which responded every time the Wildcats scored, put together an 81-yard, eight-play drive Ben Zinda capped off with a one-yard touchdown to give the hosts a 34-28 lead with 7:39 left in the contest. It was Zinda's only carry of the game.
The Wildcats began the ensuing drive from their own 45-yard line, eating up yardage with a five-yard completion from Snyder to Tanner Pierce, followed by a 22-yard completion to Tam Church that set up a first down on the Carrollton 28-yard line. Two incomplete passes to Akil Martin, a holding call and another incomplete pass to Tyler Puch had the Wildcats facing a fourth-and 13 on the CHS 36.
A 26-yard completion to Lott on the fourth-down call moved the ball to the 15 and gave the Wildcats a new set of downs.
With their backs against the end zone, the Warriors stood tall.
Haney tackled Church for a three-yard loss on first down, Darick Miller batted Snyder's second down pass to the ground and a tackle for loss and a fumble recovered by the Wildcats set up a fourth-and-21 from the 25-yard line. Snyder's pass to Martin fell incomplete with 4:37 left in the game.
The Carrollton coaching staff put the ball in the hands of their work horse, junior running back Chase Oehlstrom, who ate up the remaining time on the clock with six consecutive carries for 21 yards and two first downs. Oehlstrom ended the night with 206 yards on 39 carries.
Coach Tsilimos praised the effort his team put forth on the field after a Friday practice that left him concerned.
"We had a terrible practice yesterday. I was mad all day and mad last night, but they came out and played hard. I thought our kids hung in there; they played hard to the end and we got a victory."
Carrollton put the first points of the game on the board with a 10-yard touchdown pass from senior quarterback Austin Colletti to senior tight end Austin Haney. Kicker Quentin Rosenberger's kick was no good.
Canton South responded with a two-yard touchdown by Tam Church and the extra point by Brady Noll. Noll was four-for-four on extra point kicks.
Oehlstrom put the hosts back on top 7-6 when he capped off a 67-yard, four-play drive with a three-yard scoring run. Rosenberger added the extra point.
Sophomore Brandon Carman set up Carrollton's third touchdown of the first half when he intercepted a Snyder pass and returned it to the Carrollton 45-yard line. Nine plays later, Colletti finished the drive with a two-yard touchdown run. Oehlstrom added the two-point conversion to close out the first half scoring.
Colletti and Oehlstrom connected for a 66-yard catch and run down the right sideline for Carrollton's lone score in the third period. Colletti spread the ball around, completing 10 of 18 passes for 234 yards, two of them to Oehlstrom for 84 yards two to Brock Smith for 72 yards and three to Austin Haney for 37 yards. Jayden Lacy, Zach Martin and Cameron Crider each caught one pass.
"I thought our coaches prepared the kids real well in all three aspects, from special teams to the defense going out and making some big stops, to the offense and how they scored in the third and fourth quarter," Tsilimos commented, adding, "this is going to be a high scoring league."
Dominick Speelman led Carrollton's defensive effort with 5.5 tackles, one solo, nine assists and was credited with a half tackle for loss. Carman and Colletti each had five tackles; Carman three solo and four assists, and Colletti five solo.
The Warriors host Kenmore-Garfield in a non-league contest Sept 17. Kickoff is at 7 p.m.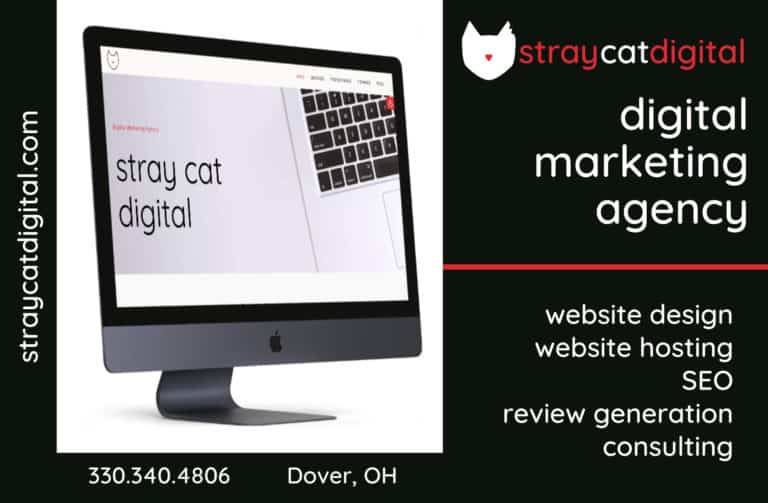 Sign up for our Newsletter
Interested in a monthl roundup of stories? Enter your email to be added to our mailing list.