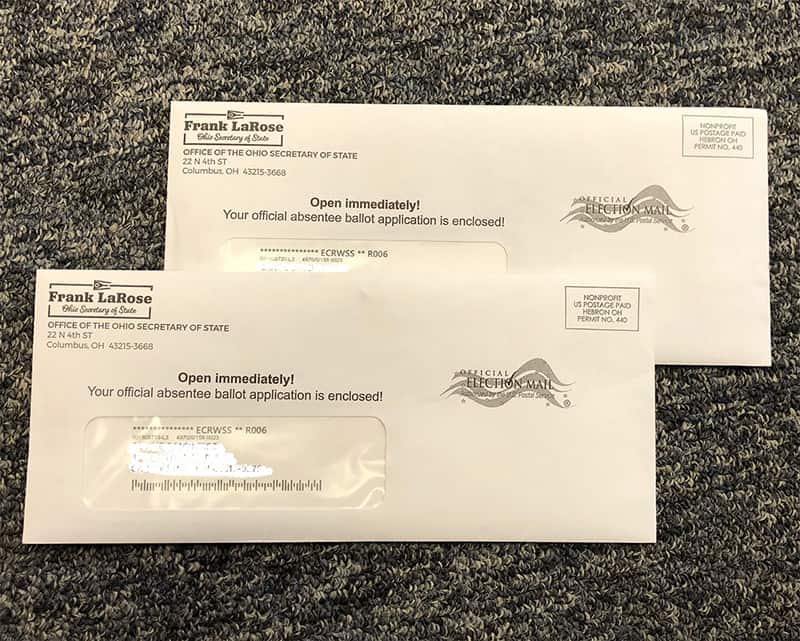 By Carol McIntire
Editor
Absentee ballots for the Nov. 3 general election are being requested at a rate never seen before at the Carroll County Board of Elections.
"We already have over 1,200 requests for ballots to be mailed," said Board of Elections Director Cheri Whipkey. "We normally receive about 300."
That number is very large, considering they were received before Ohio Secretary of State Frank LaRose mailed out absentee ballot requests to nearly 7.6 million registered voters in Ohio last week. The state has mailed ballot requests to registered voters during presidential and gubernatorial elections since 2012. Carroll County has over 17,000 registered voters.
Whipkey suggested registered voters who do not receive a ballot request form in the mail by mid-September contact the elections board by calling 330-627-2610 to check the status of their registration.
"If a voter is uncomfortable being in the public or wearing a mask, absentee voting is a good option," commented Nicole Mickley, assistant director. "Voters have two other options to vote Nov. 3. They can vote in-person at the board of elections office in the courthouse beginning Oct.6 or visit their polling location Nov. 3."
The two elections officials noted requesting an absentee ballot is the first step in the absentee voting process. The next step is to provide the necessary information, sign the form and mail it to the board of elections or drop it off in the box located at the entrance to the courthouse.
"The drop box is under surveillance 24 hours a day, seven days a week," Mickley said, adding it is checked at least once a day by a bipartisan team.
Absentee ballots will be mailed to those who request them beginning Oct. 6.
"You must request a ballot to receive one," noted Whipkey. "We do not mail ballots to voters who do not request one. It would be a good idea to request the ballot early and you only need to make one request. The system will only allow for one absentee ballot request to be made."
Completed ballots must be postmarked by Nov. 2 or delivered by hand to the board of elections office, or placed in the drop box by 7:30 p.m. Nov. 3.
"We have been in contact with the post office and they assure us they are ready for the upcoming election and the increase in mail," Whipkey said.
Voter registration is underway and continues through Oct. 5. The board of elections will be open from 8 a.m. to 9 p.m. that day to accommodate those who wish to register.
Registration can be completed by visiting the board of elections office, calling the office, completing the form online at the Ohio secretary of state's website and visiting a license bureau office or an Ohio Department of Job and Family Services office.
Early in-person voting begins Oct. 6. Registered voters can visit the board of elections to cast ballots beginning that day. Extended hours begin Oct. 6 and include:
Oct. 6- 16: 8 a.m. to 5 p.m.
Oct. 19-23: 8 a.m. to 6 p.m.
Oct. 24: 8 a.m. to 4 p.m.
Oct. 25: 1-5 p.m.
Oct. 26-30: 8 a.m.to 7 p.m.
Oct. 31: 8 a.m. to 4 p.m.
Nov. 1: 1-5 p.m.
Nov. 2: 8 a.m.to 2 p.m.
The polls open at 6:30 a.m. and remain open until 7:30 p.m. Nov. 3. The board of elections office will be open from 8 a.m. to 4 p.m. that day.
Whipkey said election officials are in need of Democrats to serve as alternates for polling locations Nov. 3.
"As of now, it looks like we have sufficient poll workers for election day," she said. "We need alternates to serve if, for some reason, a poll worker cannot work that day."
Anyone interested should call the elections office as soon as possible.
Additional personnel are being hired to assist with keeping the polling locations sanitized election day.
"There will be people there who will wipe down highly-touched surfaces frequently," Mickley explained. "Voters are required to wear masks to the polls, however, we will not deny anyone the right to vote and will make accommodations for them to cast their ballot."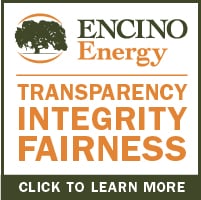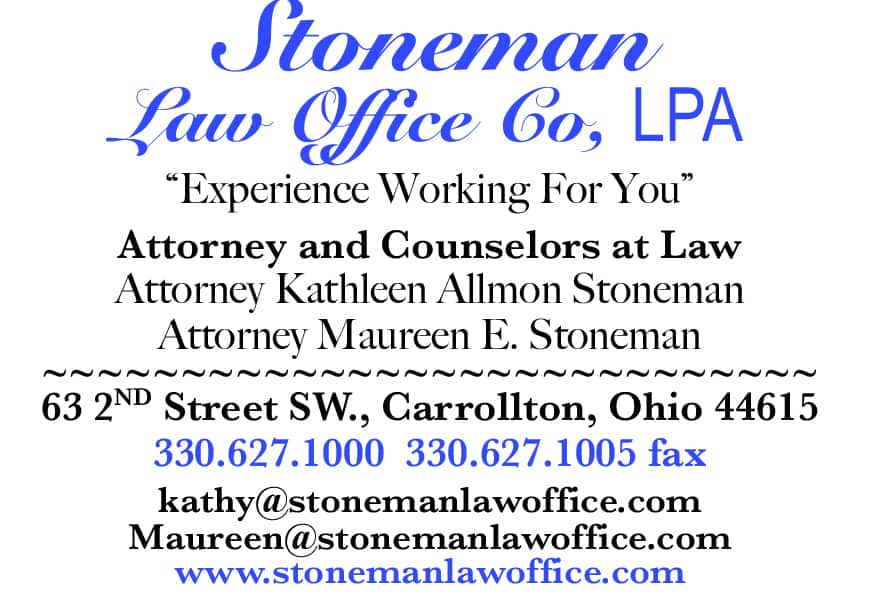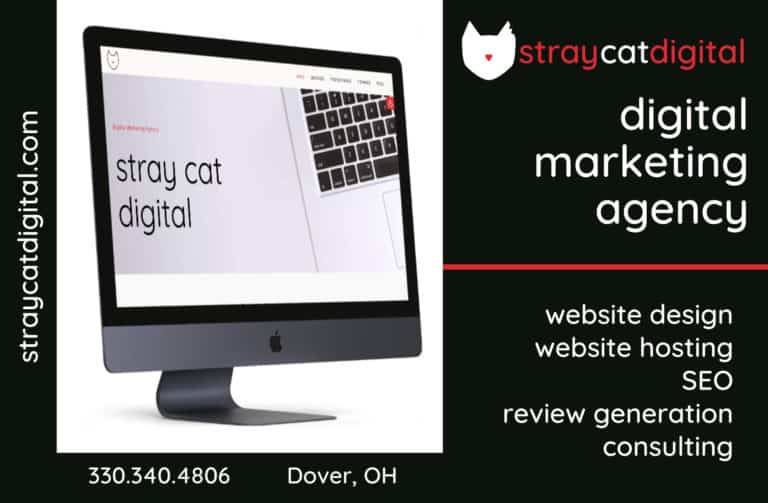 Sign up for our Newsletter
Interested in a monthl roundup of stories? Enter your email to be added to our mailing list.