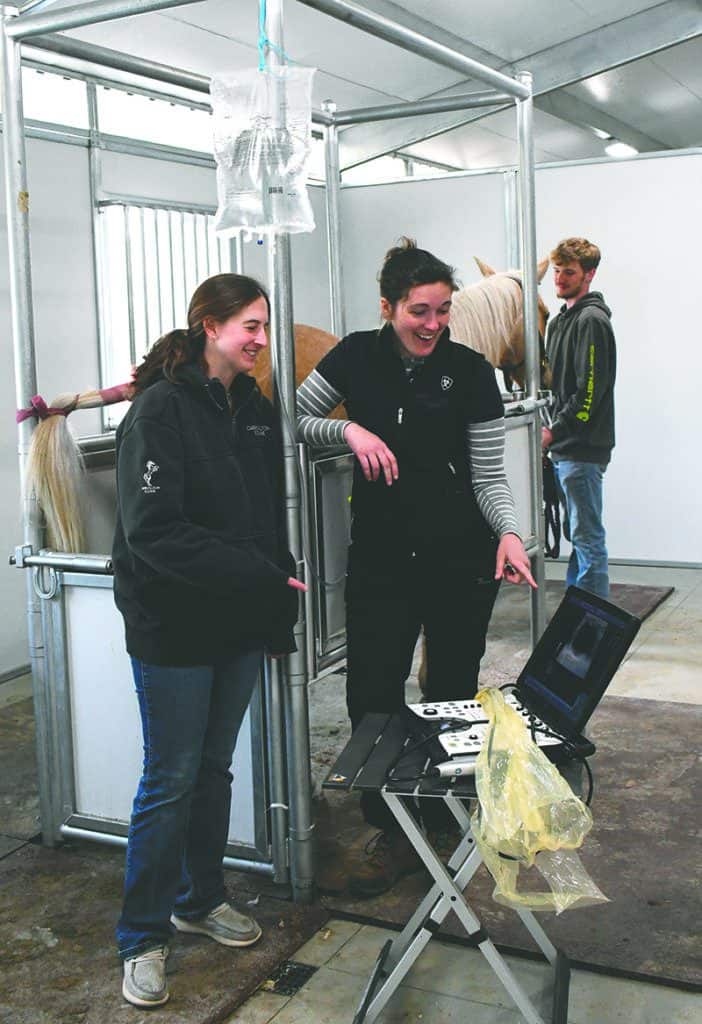 By Carol McIntire
Editor
Nicole Kelleher, DVM, CVA, VSMT, and her husband, Patrick, purchased Carrollton Animal Hospital in December 2017 from longtime Carrollton veterinarian, Dr. Keith Burgett.
At that time, the Kelleher family announced that one day they planned to expand the small animal business to include an equine (horse) practice. The goal came to fruition in the fall of 2021 when Carrollton Equine was established at 7310 Abbey Rd., Carrollton.
The story behind the new business and the path it took is one Patrick, the company's business manager, is proud of.
"In the beginning, we commuted between our home in Hartville and Carrollton," he explained standing in the driveway of Carrollton Equine's Abby Rd. home. "We decided to make the Carrollton area our forever home and purchased this home and property on Abbey Rd." The business manager was afforded the opportunity to name the nearly 87-acre farm, which was named Shenanigan Stables, a name that relates to a business he owned previously.
Clients repeatedly asked Nicole to open an equine practice, which led to the formation of an LLC for the farm and a collaboration with Carrollton Equine that provided the perfect location for the new business.
Nicole has an equine background, but realized she needed an additional veterinarian on staff to successfully operate the business. While completing her VSMT training, Nicole met Alyson Waring-Scott, MVB, cVMA, VSMT, who was working in an equine-only practice in the state of New York. The two forged a partnership that brought Waring-Scott to Ohio and Carrollton Equine.
The practice focuses solely on equine services, which has allowed them to invest in modern equipment and specialized continuing education of the clinicians. Both doctors are trained in eastern and western medicine and are certified in equine chiropractic/ acupuncture care. This gives the team a unique perspective to look at the complete clinical picture of an individual horse and the knowledge to treat the animal.
Services range from routine care such as vaccines to more advanced dentistry, acupuncture /chiropractic care, ophthalmology, castration, gastroscopy, artificial insemination, embryo transfer, and sports medicine services including shockwave and laser treatments. Carrollton Equine is able to assist owners with both in-house (owner hauls horse to the facility) and ambulatory (veterinarians visit and treat animals at owner's home). Ambulatory services including emergency care are offered within Carroll County. Residents outside the county can haul in to the Abbey Rd. facility for services.
The original facility on Abbey Road includes a boarding barn with an attached 200 x 100 arena, constructed in 2019 and early 2020. The original barn of Shenanigans Stables is home to the training stables of Laura Kosiorek-Smith, who serves as the event coordinator for Shenanigan Stables. She is assisted by Carlee Smith, equine operations manager. Kosiorek specializes in English riding focusing on both dressage and jumpers with lessons in both disciplines offered. Shenanigan Stables is home to a variety of competitive events such as dressage, show jumping, hunter paces, mountain trail, and specialized clinics.
Their new facility is fully equipped with stocks for procedures and stalls to house up to four horses or two mares with foals allowing them to handle more complicated care should a horse need closer attention than is possible at home.
"We are looking to install cameras in the barn that will be used when foaling out mares," Patrick noted. A laboratory` is included in the barn, which will cut down the time it takes to check culture results from weeks to just a couple days, according to Nicole.
"With our team of equine-focused clinicians and trained veterinary staff, we ensure our integrated medical facility provides horse owners with comprehensive care, continuing education, and access to modern technology, all at one easily-accessible location," Nicole stated.
Several options are available to contact Carrollton Equine. For appointments or information, call 330-627-4898 extension 3, visit www.carrolltonequine.com or email carrolltonequine.com.
Regular clinic hours are Monday through Friday from 8 a.m. to 5 p.m.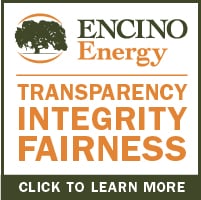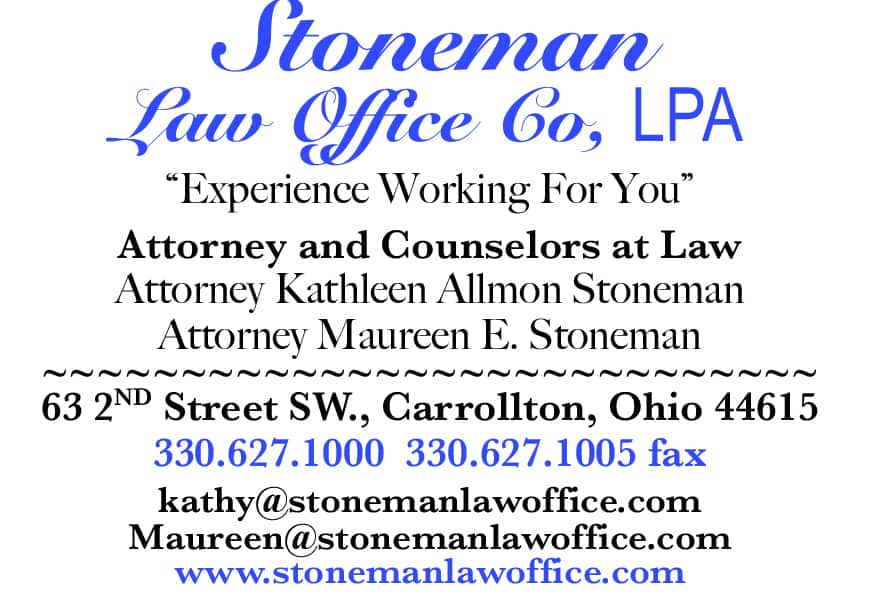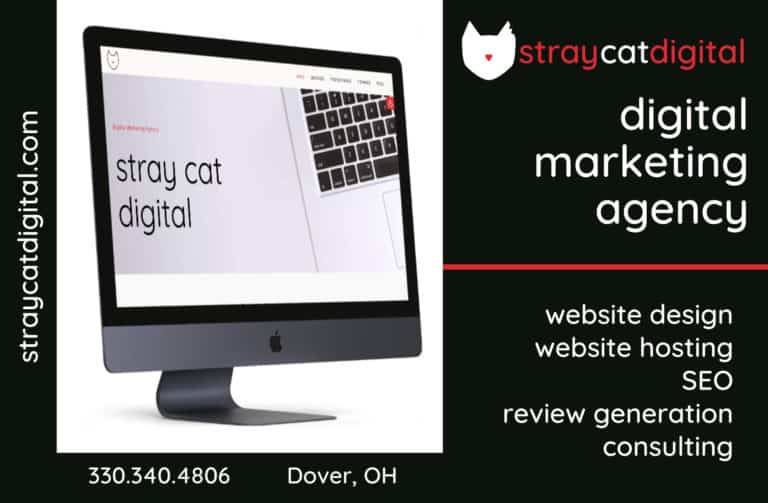 Sign up for our Newsletter
Interested in a monthl roundup of stories? Enter your email to be added to our mailing list.