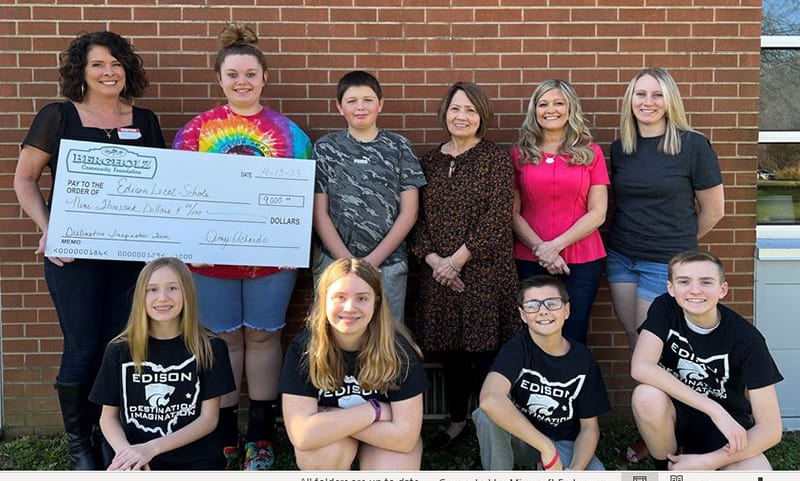 John Gregg Elementary School is celebrating as one of its Destination Imagination teams earned a ticket to the global finals in May.
The team "Us," which includes sixth-graders Beckett Dopp, Lindsey Howell, Connor Richardson, Daleanee Devore, Olivia Ferguson and Nate Myers and is managed by Amanda Richardson, earned first place during the state contest in Barberton on April 1. Now the students will head to Kansas City, MO, May 20-23 to compete among 1,400 teams from around the world.
"There will be teams from every continent," said Edison Local School District D.I. Coordinator Kelly Dopp. "For a small, rural school to compete against kids from all over the world, I think it's very impressive."
"Us" took part in the middle-level engineering challenge and created a thrill-ride rollercoaster with a golf ball moving along the tracks while also incorporating a story. The result was "Emotional Rollercoaster," which included a range of emotions humans feel at a given time. Two members portrayed typical people in the skit while the others represented various feelings, and that ingenuity not only earned them top honors but also a DaVinci Award.
"They earned a rare award," Dopp continued. "The DaVinci Award is given to teams to honor outstanding creativity."
Lindsey said the idea struck her to use the theme and her teammates discussed and agreed to utilize it in their project. They worked on the challenge since September and it accounted for 60 percent of their score, but the team also had to quickly complete an instant challenge. Beckett explained that the rollercoaster broke at one point during the timed challenge, but the crew pulled it together and finished with time to spare. Had they surpassed the limit, they would not have advanced to the global competition.
"I am super excited and proud," said Daleanee. "Every year, we've been working harder and harder to get to globals."
"I am extremely happy," added Connor. "I'm excited for the long drive."
"Just one word: Yippee!" exclaimed Lindsey. "There are a lot of ceremonies and festivals all week."
Beckett, Lindsey, Connor and Nate have been together since the first grade while Daleanee and Olivia joined the team in subsequent years, and each time they kept an eye on the global goal. They first earned first place at regionals as third-graders but COVID prevented them from attending the state event. They returned to regionals again last year as fifth-graders and ranked second at the state contest with their challenge.
"It's awesome that we can keep going and we can keep doing it the next year," Beckett added.
"I'm excited about the puzzles, getting to meet the teams and seeing what they are doing for their challenges," Olivia stated.
Meanwhile, Dopp was thrilled to see them succeed.
"They decided to come back the next year and go to states. They had a goal to go after and they got it," she noted.
The team is currently soliciting businesses to raise funds for the trip while a spaghetti dinner, raffle and other ideas are in the works. Us is the first district team to go to the global competition since Edison Local Schools reinstituted Destination Imagination in 2017. Prior to that, no other district team has possibly attended since around 2002.
Photo Caption: Sixth-graders at John Gregg Elementary School are eagerly awaiting their chance to take part in the Destination Imagination global finals in Kansas City, Mo., this May. The team known as Us includes Beckett Dopp, Connor Richardson, Daleanee Devore, Nate Myers, Olivia Ferguson and Lindsey Howell and they followed up a first-place finish at the state event in an engineering challenge with a DaVinci Award for creativity. The team will be the first from Edison Local Schools to attend since the district reinstituted the competition in 2017, while no other Edison team has possibly attended since 2002. Pictured are, front from left, Nate Myers and Beckett Dopp. Back: Connor Richardson, Daleanee Devore, Lindsey
Howell and Olivia Ferguson.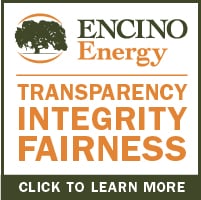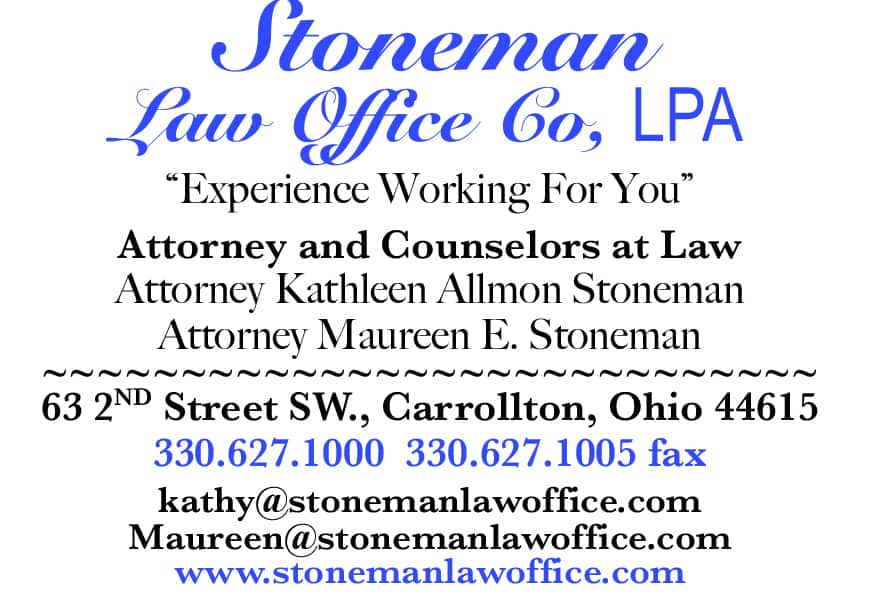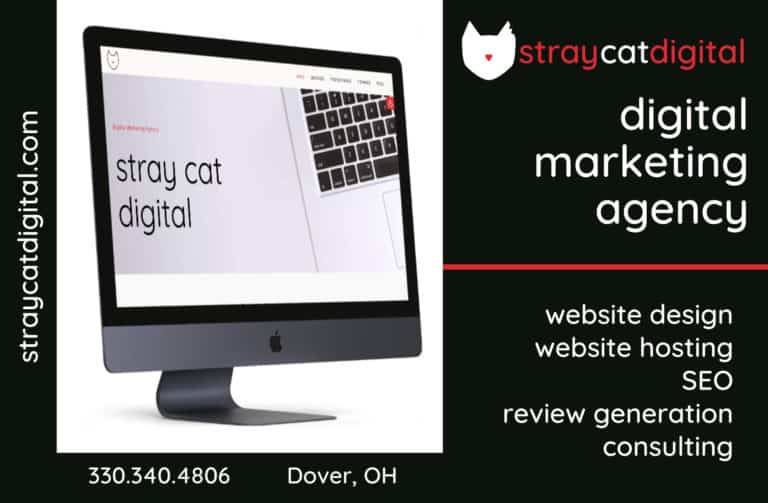 Sign up for our Newsletter
Interested in a monthl roundup of stories? Enter your email to be added to our mailing list.