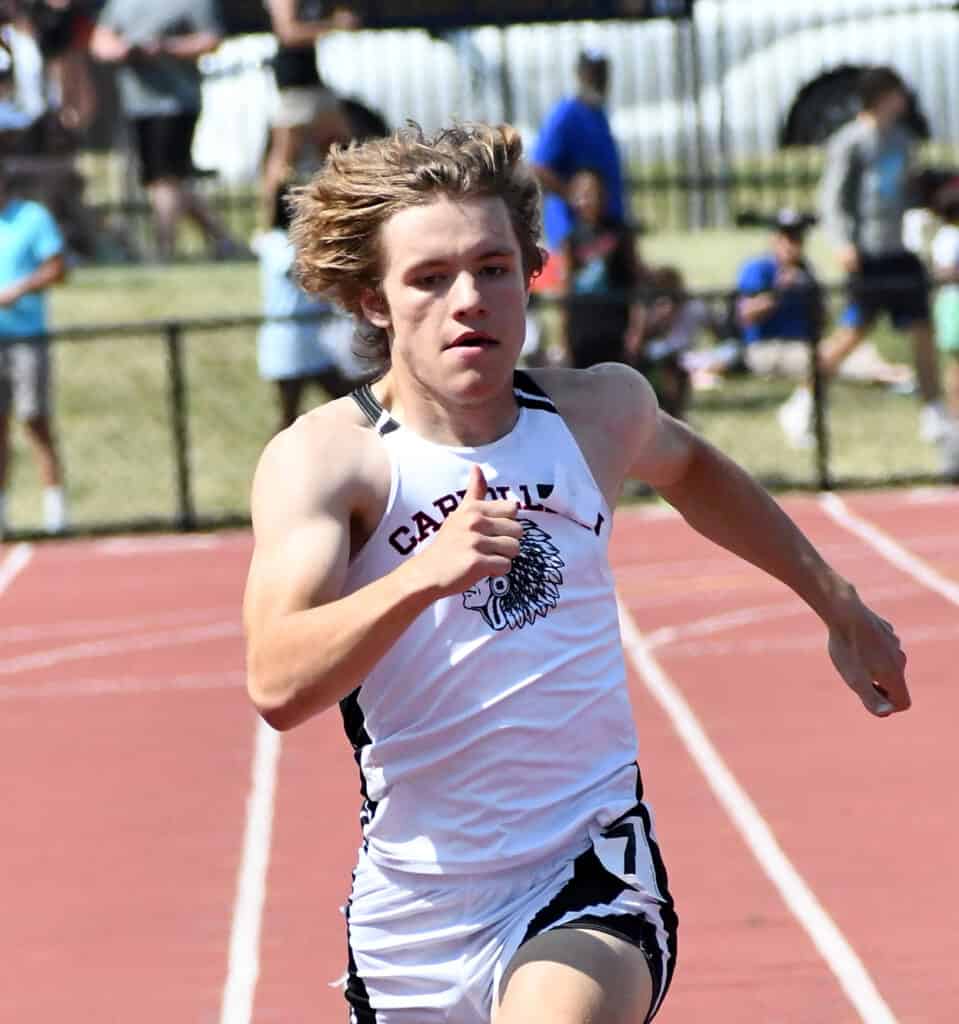 By Carol McIntire
Editor
Carrollton senior Nathan Baker set a new personal and school record at the Ohio High School Athletic Association (OHSAA) Division II track and field championships Friday in Jesse Owens Stadium on the campus of The Ohio State University.
Earlier this year, Baker broke his own school record with a time of 22:16. He broke that record in the 200M preliminaries Friday with a time of 22.11 and finished 11th in the field of 18 athletes.
"We congratulate Nathan on his school record," commented Carrollton Coach Mike Aukerman.
"Nathan will go down as our most accomplished sprinter in Carrollton history."
Senior Brock Smith competed in the long jump. His best distance of 20-feet, 9-inches placed him 11th in the competition. Ryne Shackelford of Keystone set a new state track meet and OHSAA Division II record with a jump of 25-6.5 feet. His jump broke a record set in 1994 by Joe Crallie of Sandy Valley. The old mark was 24-3.50 feet.
"We would also like to highlight the accolades of the recent athletes in our program over the last nine years that had times that would have won or placed in the top eight in the state this year," Aukerman noted. "We have been very blessed with committed, talented athletes of late and have thoroughly enjoyed seeing them compete with the very best of teams in Division II over the years.  It has been an awesome experience and we cannot wait to see who is next to climb the ladder to be among the very elite in the state! Our records show our Warriors can, and will, compete each season to be among the very best in Ohio."
The Warriors wrapped up the 2023 season at the annual banquet May 31, just prior to the state meet.
Baker was named the team's MVP for the boys track team and Elizabeth Funkhouser won the girls MVP title. Smith was the team's field MVP for the boys and Brandi Hafner earned the girls MVP field award.
Zach Perorazio and Kyle Ujcich won the Warrior awards while Braxton Swearingen claimed the Coaches Award for the boys and Bri Shockey and Maddie Burgett shared the award on the girls side.
Funkhouser was recognized for being an Eastern Buckeye Conference first team pick for winning the 300 hurdles at the league meet. Baker, Smith Perorazio and Lawson Irwin for EBC first team picks in the 4×100 and 4×200 relays.
Sandy Valley's Jason Morris competed in the Division II high jump, placing 11th (tie) with a height of 6-feet.
Division III
Southern Local senior Gavin Tribelo placed 10th in the shot put with a throw of 50-8.50 and freshman Maddy Jones placed 15th in the girls discus (107-6).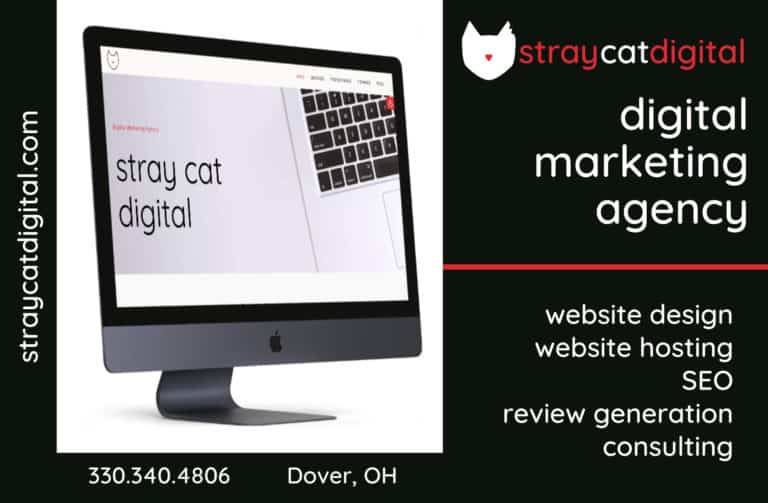 Sign up for our Newsletter
Interested in a monthl roundup of stories? Enter your email to be added to our mailing list.