Sept. 29 – Free Community Blessings Drive-Thru Dinner 5-8 p.m. at Perry Twp. Hall in Perrysville. Sponsored by Perrysville and Pleasant Hill United Methodist churches. For information, call 330-627-7593.
Sept. 30 – Fall/Halloween craft decoration class at Carroll County District Library at 5:30 p.m. Made from peat pot, aged book paper, Spanish moss & twigs. Sample on display at library. Registration is required by calling 330-627-2613.
Sept. 30 – Paint your Pet with Rita 6-8 p.m. at the Carroll County Arts Center. $35 includes canvas and frame. To register, call 330-627-3739.
October – Mondays – Lunch 11 a.m. – 1 p.m. by donation at the Warren Twp. Community Center on SR 212 in New Cumberland. Includes many sides, dessert and a drink. Plus, The Loft Resale Shop open 10 a.m. – 1 p.m.
Tuesdays – Carrollton Rotary Club meets at St. John's Villa at noon.
Thursdays – Cruise-In on Public Square in Carrollton 5-8 p.m. Cool cars, hot food.
Oct. 2 – Loudon Twp. Community Center Breakfast from 7:30-10 a.m. Includes pancakes, French toast, sausage, bacon, hash browns, sausage gravy, biscuits, scrambled eggs, juice, milk, coffee and tea. By donation. Proceeds go to maintain the building located on SR 9 in Kilgore. For info, call Judy at 330-323-5610 or Donna, 330-340-5298.
Oct. 2 – Liberty Bridge Band playing a mix of 60s & 70s, rock and country, from 9 -12 p.m. at Cadiz Pike Inn.
Oct. 4 – Carroll County Board of Elections meeting at 9 a.m. in the office in the Courthouse.
Oct. 8 – Fire Safety Story Time at Malvern Branch Library from 10:30-11:30 a.m. For ages 6 and younger. Stories, crafts and games. For info, call 330-863-0636. The library is located at 710 E. Porter St., Malvern.
Oct. 9 – Men's Rally in the Valley at Covelli Center in Youngstown. "Be United in Christ with Sidewalk Prophets". Doors open at 7 a.m. Begins at 8:45 a.m. Visit www.mensrally.org for info. 
Oct. 12 – Suburban Garden Club meeting at Ashton House Museum, 120 3rd St. NW, Carrollton, at 6 p.m. Tool box – designing and recommended garden tools (fee required). New members welcome.
Oct. 12 – Dellroy American Legion Post 475 meeting at 8 p.m. in the Dellroy fire hall meeting room.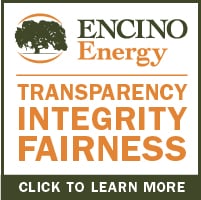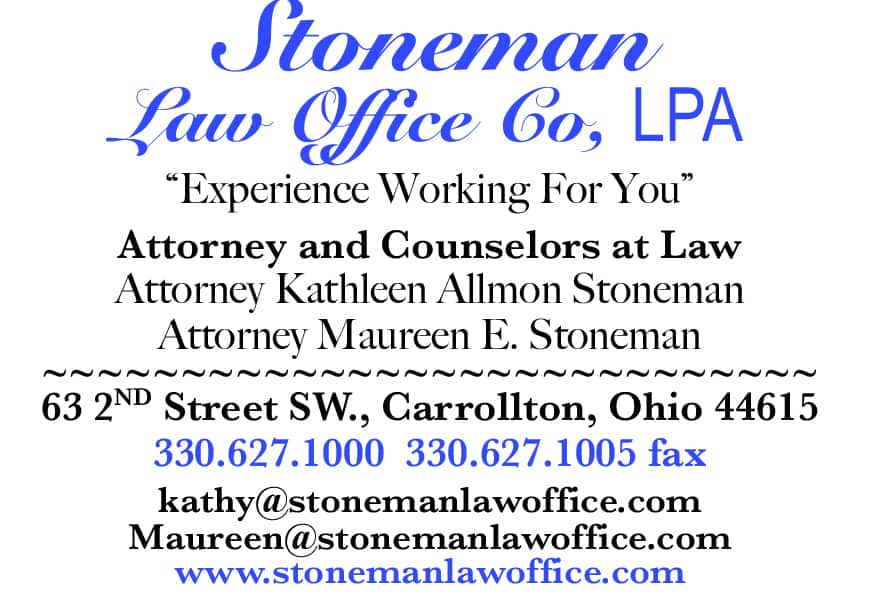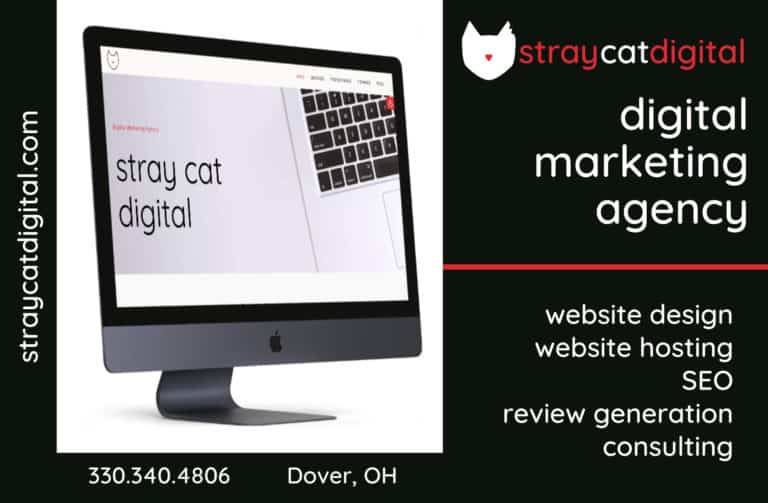 Sign up for our Newsletter
Interested in a monthl roundup of stories? Enter your email to be added to our mailing list.